Ellis Peters was a master storyteller whose beloved mysteries transported readers to another time and place. Born Edith Mary Pargeter, the multiple award-winning author published a staggering number of novels and stories in her lifetime, using a variety of pen names. She is perhaps best known for the Cadfael Chronicles, a historical mystery series set in 12th-century England that follows the crime-solving monk Brother Cadfael. The sweeping series, which spans twenty novels and one short story collection, inspired a number of stage, radio, and television productions—most notably the 1990s British mystery program Cadfael starring Derek Jacobi.
The Cadfael Chronicles is credited with popularizing the historical mystery genre. Yet it's just one facet to Ellis Peters' extraordinary career. And with such a sizable body of work, where's a sleuth to start? We've got your back, good monks and inspectors. From epic murder mysteries in medieval England to crimes of the heart in post-war London, here are the best Ellis Peters books for every kind of reader.
In the realm of the historical mystery, Ellis Peters reigns supreme. Her beloved Cadfael Chronicles follow Brother Cadfael, a crime-solving Welsh Benedictine monk of the Shrewsbury Abbey in 12th-century England. And lest you envision a gentle friar, think again. Cadfael fought in the Crusades before donning the cowl. He now applies his brilliant mind and valiant heart to cracking cases throughout the English countryside.
Peters excelled at weaving true-to-life detail into her Cadfael narratives; historical figures and locations appear throughout, and the series is set against the backdrop of a medieval English civil war known as The Anarchy. But heed our word, good monk: These transporting historical mysteries are best read in order. Below are a few of our favorites, to whet your appetite.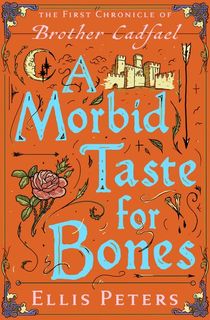 A Morbid Taste for Bones
In the first entry of the Cadfael Chronicles, Brother Cadfael is tasked with traveling to the town of Gwytherin to collect the holy remains of Saint Winifred and transport them back to the Shrewsbury Abbey. Unsurprisingly, a number of Gwytherin's residents prefer that the saint's remains remain undisturbed. When a vocal opponent named Rhisiart is found dead in the woods with an arrow in his chest, some see it as a grim kind of divine intervention. Cadfael suspects a mere mortal did the deed, and sets about finding the culprit. Peters' introduction to the vivid world of Brother Cadfael now stands as a classic, with The Wall Street Journal ranking it as one of their five best historical novels.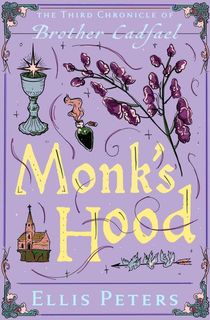 Monk's Hood
Peters' third Cadfael mystery is an enchanting mixture of matters of the heart and cold-blooded murder—one that earned the author a Silver Dagger Award in 1980. A skilled herbalist, Brother Cadfael concocts elixirs and medicines from the plants of the monastery garden. When a noted guest of the monastery named Gervase Bonel falls gravely ill, Cadfael is summoned to assist. But a number of surprises await him. First, Bonel's wife is none other than Richildis, a woman to whom Cadfael was once betrothed before joining the brotherhood. Second, Bonel isn't sick with a cold, he's been poisoned—by a liniment taken from Cadfael's own stores.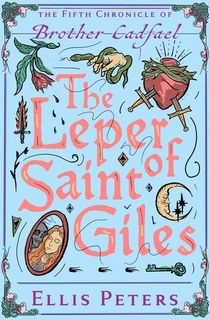 The Leper of Saint Giles
Love, honor, and fear are at play in Peters' fifth Cadfael mystery, which the British Crime Writers Association named one of the top 100 crime novels of all time. Baron Huon de Domville, a domineering man of sixty, is set to wed the young Lady Iveta de Massard at Shrewsbury. Brother Cadfael, on his way to deliver freshly prepared medical supplies to the Saint Giles leper colony, sees the grand wedding party arrive. Soon, however, a shocking murder disrupts the marital mood—and Cadfael suspects the key to cracking the case lies beyond the walls of the Saint Giles colony.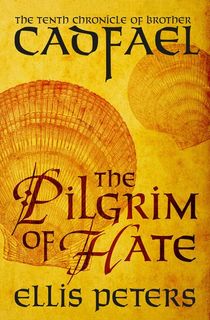 The Pilgrim of Hate
In the spring of 1141, violence consumes England as King Stephen and Empress Maud vie for control of the realm. A good knight loyal to Empress Maud is killed in Winchester. Meanwhile, pilgrims pour into Shrewsbury in honor of Saint Winifred—some more pious than others. Cadfael studies each face closely. Could the killer be among the crowd? Peters set four of her Cadfael mysteries in 1141, a year of great tumult in England's bloody civil war known as The Anarchy. The Pilgrim of Hate stands as one of her most thrilling, as it blends the joy of a holy festival with the creeping chaos of war.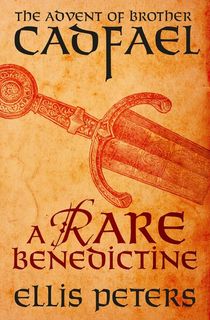 A Rare Benedictine
In this origin story treat for Cadfael fans, Peters traces the past of her beloved monk sleuth, revealing how Brother Cadfael came to be. Comprised of three short stories, the first of which takes place nearly twenty years before A Morbid Taste for Bones, A Rare Benedictine offers an intriguing glimpse at Cadfael's past life as a soldier-at-arms and his transformation into the faithful detective of Shrewsbury Abbey.
For those who prefer a modern murder mystery that retains Peters' rich sense of place and keen eye for character, the Felse Investigations is for you. The series, thirteen books in total, follows the Felse family—police detective George Felse, his wife, Bunty, and their teenage son, Dominic. Each mystery takes place in or around the English village of Comerford in the years after World War II. At first glance, all is well in this charming town. But something sinister lurks at the dark edge of the village green...The Felse Investigations can be read in any order—here are a few of our favorites.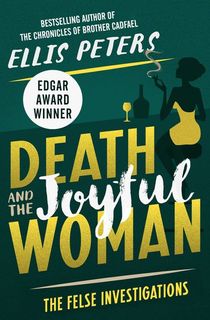 Death and the Joyful Woman
Peters' second Felse mystery earned her an Edgar Award in 1963. Alfred Armiger's success in the beer industry is matched only by his boorish behavior and insatiable greed. The boozy tycoon made plenty of enemies in life; so when he turns up dead with his head bashed in, the list of suspects is long. Inspector Felse accepts the case, and soon arrests Kitty Norris, the daughter of a rival beer magnate. There's just one problem: Felse's son, Dominic, happens to be infatuated with Kitty. It isn't long before father and son are working against one another—with perilous results.
Related: 8 Suspenseful Halloween Books That'll Keep You Guessing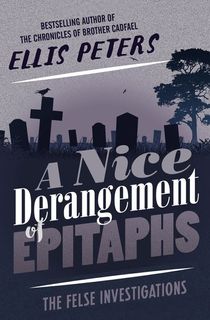 A Nice Derangement of Epitaphs
This seaside mystery is worth a read for the title alone. In desperate need of a vacation, Inspector Felse travels to Cornwall with Dominic for a little peace and quiet by the sea. Instead, the inspector unearths a centuries-old mystery in the grave of a legendary Cornish poet named Jan Treverra—and the two dead bodies discovered in Teverra's tomb.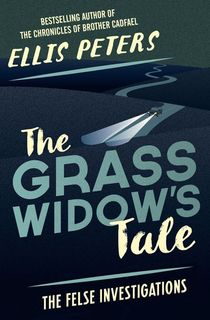 The Grass Widow's Tale
Bunty Felse is turning 41, but the special occasion is far from joyful. Her son fails to call and wish her a happy birthday, while her husband is already out the door on police business. She heads down to the local pub in hopes of lifting her spirits. Once there, she meets a glum young man and they strike up a conversation. But this chance encounter is about to place Bunty in grave danger.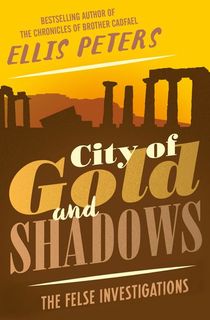 City of Gold and Shadows
Felse tracks clues through the centuries in this history-rich whodunit, where a present-day disappearance links back to ancient Rome. Charlotte Rossignol is the descendent of Alan Morris, a famed archeologist who vanished without a trace in Turkey. She uncovers his last known whereabouts by reading through his books, and soon finds herself at an ancient Roman ruin in Wales. But danger hangs in the shadows of this archeological site. When a body turns up, Felse is called in, and it's a race against time to put the pieces together and crack the case.
Standalone Ellis Peters mysteries filled with suspense
Lord knows how she found the time...In addition to the Cadfael Chronicles and the Felse Investigations, Peters penned a number of standalone mysteries. Looking for a killer tale that you can put down when you're done? The following Ellis Peters books are sure to do the trick.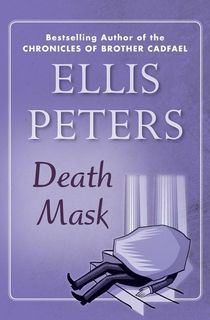 Death Mask
A dark cloud hangs over the life of young Crispin Almond. After his father's tragic death at an archeological dig in Greece, the teen is sent back to England to live with his estranged mother, Dorothy. The transition is rocky to say the least. So Dorothy hires Evelyn Manville, a former sweetheart, to take Crispin under his wing. Evelyn accepts the gig, but soon realizes Crispin has far more on his mind than your average adolescent—he's convinced his father was murdered, and revealing the killer may put everyone in danger. Rich with intrigue and familial drama, Death Mask delivers "a literate and original piece of work" (Kirkus).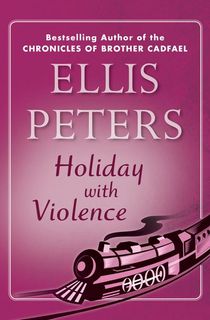 Holiday with Violence
Any mystery fan will tell you: Nothing good ever happens on a train. Four British students set out on a scenic train ride through Northern Italy, bound for Venice. While aboard, they befriend a charming traveller with a first-class ticket named Signore Galassi. But shocking news rocks the group when their train rolls into Turin: Signore Galassi has been the victim of a brutal assault and robbery. The quartet is determined to find Galassi's attacker. Little do they know, the trouble is following them...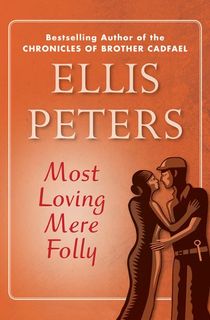 Most Loving Mere Folly
This romantic thriller set in post-Blitz London delivers an intoxicating mix of forbidden passion and suspense. The war is over, and artist lovers Suspiria and Theo are rebuilding their lives amid the rubble of a London suburb. They survived, but did not make it out unscathed—Theo's drinking and despair is taking a toll on the relationship. Soon, Suspiria falls for Dennis, a mechanic fourteen years her junior, though the pair cannot act on their shared passion. Then Theo turns up dead, leaving Suspiria and Dennis free to express their love but at the mercy of vicious rumor-mongers. As the gossip and mistrust eat away at their burgeoning romance, so does the gnawing suspicion that one of them is a murderer.
Featured still of 'Cadfael' via ITV
This post is sponsored by Open Road Media. Thank you for supporting our partners, who make it possible for Murder & Mayhem to continue publishing the mystery stories you love.