They say the spirits of the dead can roam freely on All Hallows Eve, but the same could be said of flesh-and-blood mischief-makers. Whether it's the anonymity of costumes or the spooky crowds of revelers, the season of ghosts, goblins, and ghouls seems to bring out everyone's dark side. Sometimes, our inner trickster is harmless; those eggs will eventually wash off your garage door, after all. Other times, however, Needless to say, it's the perfect backdrop for a mystery novel.
The following suspenseful Halloween books tap into the mayhem and menace of the evening to deliver eerie whodunits about strange murders, mysterious disappearances, and witchcraft. Pick one up for a twisty treat that's better than candy.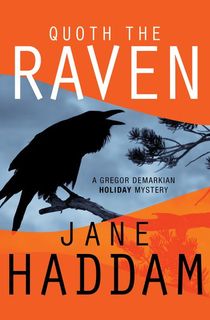 Quoth the Raven
In FBI agent Gregor Demarkian's fourth outing, he's matriculating through the halls of Independence College, where Halloween isn't just another holiday—it's the holiday. As the student body descends into effigy-burning, ritual-hosting madness, Gregor is shocked to discover that his lecture on homicide investigations is sorely needed: Not only has a hated professor mysteriously vanished, but the man's secretary has been murdered. With one of Gregor's friends on the school faculty, this case is more personal than most—so Gregor partners with two trusty sidekicks to uncover the real-life monster walking among them. Quoth the Raven nails the ominous, anything-can-happen atmosphere of Halloween that makes its surprises all the more enjoyable.
Related: 14 Supernatural Thrillers That Will Give You the Chills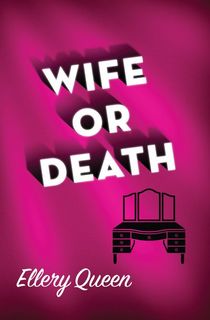 Wife or Death
Everybody knows that Jim's wife, Angel, is not what her name implies. He's spent years turning a blind eye to her many infidelities, but it seems it's no longer necessary—the morning after the Halloween masquerade, Angel runs off with one of the other male attendees. But seven days later, a shocking discovery reveals that her rendezvous wasn't just with a suitor, but also an unpleasant death. Now, Jim's reputation as a jilted husband has people suspecting he's a killer husband too, leaving him with no choice but to pursue Angel's murderer and prove he's no Devil.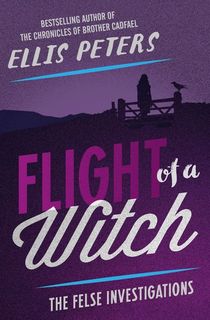 Flight of a Witch
Mr. and Mrs. Beck have always feared their daughter's beauty put a target on her back. But despite their over-protectiveness, teenage Annet escapes to Hallowmont hill one October evening—and doesn't return until five days later. As if her parents weren't worried enough, Annet claims she was only gone for two hours, whipping the rumor mill into a frenzy of speculation. Has the girl simply gone mad—or is her disappearance connected to the local legends of witchcraft? It's up to Detective Inspector George Felse, who's in town investigating a different mystery, to parse fact from fiction...
Hallowe'en Party
The Queen of Crime was a master of generating suspense, and she ups the ante by setting this whodunit amid the hocus pocus of Halloween festivities. Here, 13-year-old Joyce has finally become the center of attention—but not in the way she wants. After bragging that she witnessed a murder, her bloated corpse is found floating in a bob-for-apples tub. Is it possible that, of Joyce's many tall tales, her last one wasn't a lie? Only Hercule Poirot and his friend Mrs. Oliver can answer that question, but they'll have to dive into the town's gruesome history—from strange disappearances to even stranger deaths—to succeed.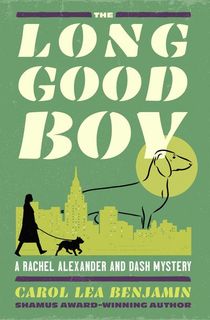 The Long Good Boy
A transgender prostitute—Rosalinda—is brutally murdered on Halloween night. As the NYPD focus their efforts elsewhere, Rosalinda's friends and fellow working girls Ladonna, Chi Chi, and Jasmine turn to private investigator Rachel Alexander and her pit bull Dash for help. However, Rosalinda wasn't the only one found dead on that all too spooky holiday. As Rachel dives head first into her investigation of a Meatpacking District plant, she gets a long, wiry helping paw from Chi Chi's dachshund, Clint. The deeper into the dark mystery Rachel gets, the more she finds her life and future are in jeopardy.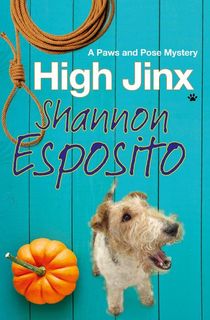 High Jinx
Elle Pressley—doggie-yoga instructor extraordinaire—is warned by an off-the-wall client that she's been cursed by the evil eye. An ominous hex is an easy enough thing for Elle to brush off, until her Halloween party becomes the scene of a mysterious murder. Luckily for Elle, her new boyfriend is beefcake private investigator Devon Burke. Unluckily for Elle, new clues in Devon's parents' murder case keeps him distracted from her high stakes investigation. As Elle's string of awful luck continues, the lovers find themselves in the cross-hairs of danger.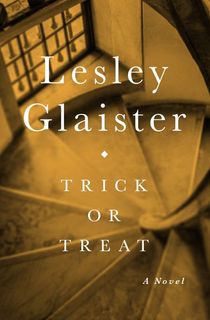 Trick or Treat
Nell and Olive are longtime rivals who, ironically, live next-door to each other. Once a great beauty, Olive is now an overweight spinster with a dutiful caretaker, while Nell is the widowed mother to an homeward bound ex-criminal. Though they normally keep their distance, their 8-year-old neighbor invites them both to his bonfire party, inciting a disastrous sequence of events that occur between Halloween and Guy Fawkes Day. Buried secrets will rise to the surface, old wounds will reopen, and two people will join the land of the dead before all is said and done...One thing is for certain: This Halloween season, the past is the scariest, most dangerous ghost of all.
Tricks
For the cops of the 87th Precinct, there's no greater challenge than maintaining the peace on Halloween night. They'll have to divide and conquer if they hope to tame this year's parade of crime: A magician has disappeared, murderous thieves are targeting liquor stores, and dismembered body parts litter the city. Meanwhile, Detective Eileen Burke must don her own provocative costume if she hopes to end a serial killer's reign of terror. Fans of police procedurals will love this whip-smart pulse-racer in McBain's revolutionary series, which paved the way for gritty crime shows like The Wire.
Related: 10 Hard-Boiled Crime Novels for George Pelecanos Fans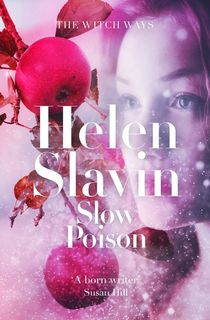 Slow Poison
Sisterly trio Anna, Charlie, and Emz Way struggle to find a new normal as magical abilities are thrust upon them. As they set about rediscovering their identities and allies, Halloween approaches, bringing with it frayed nerves. Things are only made worse when a mysterious stranger stumbles into their lives. Dark magic threatens everything, and the Way sisters must embrace their Strengths in order to stop it. Slavin's writing is so refreshingly original and engaging that you won't want to put this book down.
The Hunt Ball
The elderly Jane Arnold is a part-time sleuth, a master of foxhounds, and an expert at communicating with many-legged creatures. In The Hunt Ball, she lends her talents to solving a Halloween mystery at a prep school, where a staff member's murder may be linked to a controversial fundraiser. Jane takes it upon herself to get to the bottom of things—with the help of a menagerie of wild creatures, of course—and soon finds herself embroiled in dramas surrounding a number of recent fox hunts. Boasting a cast of eccentric characters, the lush landscape of Virginia, and a Halloween setting, The Hunt Ball is another whimsical installment in a mystery series that blurs the boundary between the human and animal worlds. Trust us when we say that you haven't read anything like it.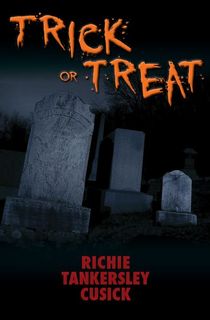 Trick or Treat
Combining good old-fashioned mystery with a classic horror, Cusick's book follows young Martha as she moves into her father and step-mother's new and eerie country home. Isolated in the woods, the only company the broken-down property keeps is that of an old cemetery. Shockingly, that's not the scariest part of Martha's new home. Plagued by the whispers creeping through the house, Martha and her stepbrother Conor discover hidden horrors and the echoes of an old and grisly murder that refuses to be put to rest.
Witches' Bane
After leaving her high-stress job as an attorney, China Bayles came to East Texas, where she set up her own herb shop. But while her life is certainly slower in the quaint town of Pecan Springs, it isn't without excitement. In Witches' Bane, China gets another opportunity to fight for justice, when her friend—an astrology expert and tarot card reader—is wrongfully accused of murder. China is certain that Ruby committed no crimes on Halloween night, and she's doubly certain that witchcraft was not the cause of the victim's death. But can she track down the real criminal before the witch hunt gets out of hand, and Ruby winds up behind bars?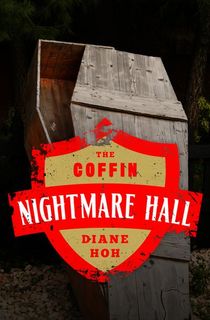 The Coffin
The Coffin unravels a claustrophobic edge-of-your seat thriller as readers follow Salem University coed Tanner Leo trying to relax in the house she doesn't quite have all to herself. Shortly after her father leaves for vacation, a madman in a Halloween mask locks Tanner in a soundproofed room. Even as Tanner's friends search for her, she desperately tries to find her own answers and escape. Unfortunately, her psychopathic captor ups the stakes by trapping her in a coffin to bury her alive.
This is a story full of twists and tension that you'll never see coming.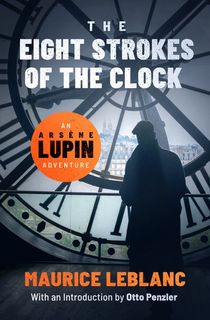 The Eight Strokes of the Clock
A gruesome streak of Parisian murders turns up the bodies of six mutilated women. The police fumble with little to go on. Then, one chilly October night, Prince Rénine's lover goes missing. The Prince is struck with fear; is his beloved about to become the latest murder victim? Fortunately, there's more to the Prince than meets the eye.
Shedding his alias and embracing his nature as the internationally renowned thief Arséne Lupin, our anti-hero puts everything on the line to catch the serial killer stalking the streets of Paris. Arséne wields his dangerous wit to cut through the darkness of the criminal underworld and its fearsome evils.
This post is sponsored by Open Road Media. Thank you for supporting our partners, who make it possible for Murder & Mayhem to continue publishing the mystery stories you love.
Featured photo: Ganapathy Kumar / Unsplash