Mysteries and thrillers are full of action and excitement, unraveling page-turning intrigue that keeps readers on the edge of their seats. But some stories hit harder—and closer to home—than others. With high stakes comes devastating loss, insurmountable grief, and complex trauma. More than just a good story, some mysteries and thrillers deliver a deeply moving, undeniably heart-breaking tale that reflects the darkest corners of our world.
Here are seven incredible emotional mystery and thriller books to start reading tonight.
Mystic River
Sean Devine, Jimmy Marcus, and Dave Boyle were best friends as children. But one day, a car rolled down their street. One of them climbed in, but all three of them were forever changed. Something terrible happened with that boy. Something that dissolved their close bond.
25 years later, these boys are now very different men. While Sean works as a homicide detective, Jimmy is an ex-con running a corner store, and Dave is busy fighting against his dark demons pushing him to do horrible things. The brutal murder of Jimmy's daughter will bring these old friends back together in the worst way.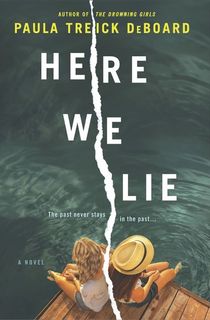 Here We Lie
At first glance, Megan Mazeros and Lauren Mabrey are total opposites. While Megan hails from a modest Midwest family, Lauren is the daughter of an esteemed New England senator. However, when the girls are paired as roommates at college, they forge a powerful friendship.
Everything changes when Megan visits Lauren and her family the summer before their senior year. The private island off Maine's coast promises relaxation and calm, but one night something awful happens. This unspeakable act shatters the girls' friendship. Years later, when Megan finally speaks out about what happened that night, more than one terrible truth begins to bubble to the surface.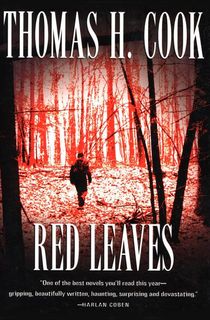 Red Leaves
Eric Moore has a wonderful life, complete with a successful business, a beautiful home, and a nice family. But everything falls apart when his teenage son, Keith, is asked to babysit the eight-year-old daughter of their neighbors. The morning after Keith was asked to watch her, little Amy Giordano is missing.
As suspicion falls on his son, Eric professes a firm belief in his innocence. But as he does everything he can to protect Keith, Eric starts to wonder if he's right. And if Keith hurt a little girl once, will he do it again?
The Lovely Bones
This heart-wrenching supernatural thriller follows the death of 14-year-old Susie Salmon. She was murdered in 1973, but she watches the world move on from her place in heaven. Below her, her friends whisper about the truth of her disappearance. Her family falls apart as they sink into grief. And her killer walks free, covering his tracks.
Bluebird, Bluebird
East Texas has its own set of rules when it comes to justice. Black Texas Ranger Darren Matthews is all too aware of that. The second he was able, he got as far away from the lone star state as he could, but duty dragged him back home.
There have been two murders in the small town of Lark. One of the victims was a black lawyer from Chicago. The other was a local white woman. With long-simmering racial tensions and old resentments coming to a head, Darren has to solve these heinous crimes to save his job, himself, and the town.
Still Missing
Realtor Annie O'Sullivan had fairly simple goals for a 32-year-old woman: sell a house, let go of the argument she had with her mother, and make it on time for dinner with her boyfriend. And then she got kidnapped.
Interweaving two timelines, readers follow both the terrible year Annie was held captive in a mountain cabin and the harrowing struggle after her escape as she tries to put her life back together. The police doggedly search for her abductor, but sometimes not knowing is better than the truth.
The Good Girls
In the summer of 2014, two girls—Padma and Lalli—go missing from the village of Katra Sadatgani in western Uttar Pradesh. They're found dead hours later, hanging in the orchard behind their house. As the people the girls left behind must come to terms with what their disappearance means for them, the importance of the lives those girls lost begins to fade away.