Fans of historical mysteries are in for a delightful treat this September. Enola Holmes is coming to Netflix this month, bringing the story of Sherlock Holmes's younger sister to the screen for the first time. Based on Nancy Springer's celebrated YA mystery book series of the same name, the film will revolve around Enola's determination to find out what happened to her mother, who has disappeared suddenly. Millie Bobby Brown of Stranger Things fame stars in the titular role, with the young actress also serving as a producer.
The official Enola Holmes trailer was just released, giving viewers an exciting glimpse at what's in store. Teenager Enola has been brought up by her mother (Helena Bonham Carter) in Victorian England. Rather than teach her daughter traditionally feminine activities, Eudoria Holmes challenges Enola to learn about science, archery, and even master hand-to-hand combat. Enola's skills of observation, deduction, and fighting will come in handy when Eudoria vanishes, leaving Enola to fend for herself.
Related: 8 Books for Fans of Enola Holmes Mysteries
Convinced her mother didn't disappear of her own free will, Enola sets off for London to discuss the matter with two familiar faces: her older brothers Sherlock and Mycroft (played by Henry Cavill and Sam Claflin, respectively). When it seems that her siblings are more concerned about her "wild" upbringing than anything else, Enola decides to do some sleuthing of her own, and sets out in order to crack the cryptic clues her mother left behind.
Bold, clever, and adventurous, Enola rebels against the narrow role expected of women and girls in the Victorian era, making for a fun and exciting heroine who takes after her genius brother. Enola Holmes will air on Netflix on September 23, 2020. Watch the trailer below for a thrilling peek at what's to come, and prepare your queue for a can't-miss historical mystery.
Check out more of Nancy Springer's YA thrillers below!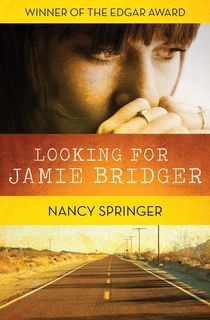 Looking for Jamie Bridger
Winner of the Edgar Award: A search to find her parents becomes a quest that shakes Jamie Bridger's identity to its core.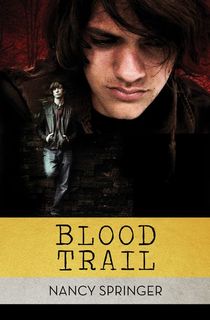 Blood Trail
The gruesome murder of a popular high school student turns two small-town neighbors against each other.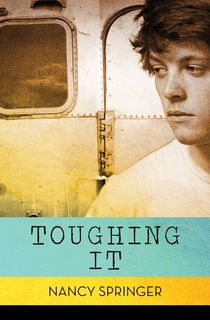 Toughing It
Winner of the Edgar Award: When Tuff's brother is killed, he loses the best friend he ever had—but he may be about to find the father he never knew.
Featured still from "Enola Holmes" via Netflix