For years, Europa Editions has been publishing some of the world's best crime, mystery, and noir titles in English. From some of the leading crime novelists of Europe to South Africa, Australia, Israel, Russia, and beyond, you can travel the globe from the comfort of your own home, while also sampling some of the best crime fiction that writers the world over have to offer.
"Europa Editions has long been a publisher of renowned international crime fiction, but its newest imprint, World Noir, marks the publisher's rededicated effort to the genre," Publishers Weekly writes, while NPR calls the imprint, "good news if you're a lover of crime novels." Europa's World Noir imprint allows English-speaking readers to experience the sights, sounds, and smells of countries they have yet to visit, through pulse-pounding, page-turning, thought-provoking international tales of crime, passion, deception, and murder.
For mystery fans who have already sampled some of the best that the English-speaking world has to offer, these books provide fresh new perspectives on a beloved genre. And for those who want a gritty, real-world window into countries and cities they have never seen, these novels will make you feel like you're actually exploring the mysterious streets of Glasgow, Marseilles, Cape Town, and more.
Are you ready to get swept away by a Europa World Noir book? Here are a few titles to help you get started on your international tour of the very best in crime and mystery from around the globe.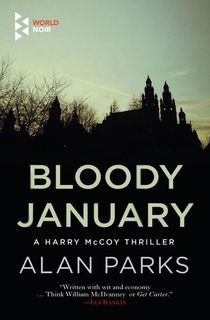 Bloody January
Set in 1970s Glasgow, a city then haunted by a heroin epidemic, this seamy crime novel follows the story of a daylight murder-suicide committed by an eighteen-year-old boy. Saddled with a rookie partner and discouraged from delving deeper into the case by the powers that be, Detective Harry McCoy must unravel a mystery that leads him to the wealthiest and most powerful family in the city…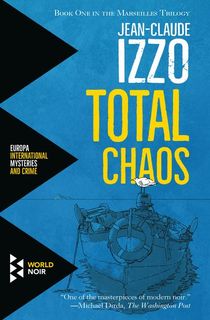 Total Chaos
"Izzo's Marseilles is ravishing," the Globe and Mail says of the first book in Jean-Claude Izzo's Marseilles Trilogy. "Every street, café, and house has its own character." Total Chaos follows the lives of three friends—once inseparable—who begin to lose their way in the criminal underworld of the French city. When two of the friends turn up dead, it is left to the last surviving member of the trio to seek justice. For more in Izzo's riveting Marseilles Trilogy, check out Chourmo, the explosive followup to Total Chaos.
Related: 9 Must-Read Mysteries and Detective Books from Across the Pond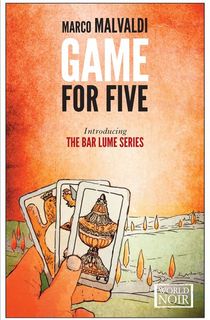 Game for Five
The first book in Malvadi's Bar Lume Series, Game for Five has been called "an enjoyable series debut" (Publishers Weekly). In the small coastal resort town of Livorno, Italy, four regulars and the bartender all enjoy playing cards and discussing local gossip, including the recent murder of a young woman. As the five men pull the case apart, they are thrust into the role of amateur sleuths, piecing together a sordid mystery before the next hand is dealt…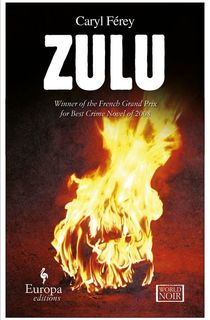 Zulu
This searing novel about a South African cop who faces insurmountable odds in a media-frenzied case of murder won France's Grand Prix Award for Best Crime Novel. As a child, homicide chief Ali Neuman fled the militant Inkatha political party. Now, he solves murders in Cape Town, doing what he can to battle the widespread violence that threatens his home in the shadows left behind by apartheid.
Related: 9 South African Thrillers That Will Leave You Reeling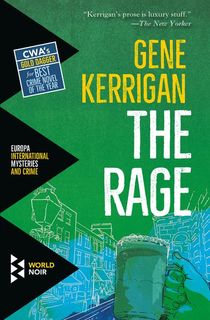 The Rage
Winner of the Crime Writers' Association Gold Dagger Award, this novel by the author of The Midnight Choir follows the collision course of a robber and a police officer who has grown weary of the corruption that plagues the force. When the officer receives a call from a retired nun, events are set into motion that will change the lives of both men. This unforgettable trip to the mean streets of Dublin is a "boundlessly readable portrait of an Ireland in which all the old certainties have vanished" (NPR).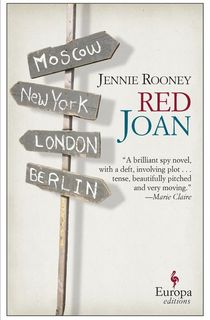 Red Joan
Inspired by the true story of the KGB's longest-serving British spy, this "tense and absorbing tale about love and what it means to be loyal" (Boston Bibliophile) charts the life of Joan Stanley. In the midst of World War II, the Cambridge undergrad is working on a secret project to develop a doomsday device: the atomic bomb. But as she finds her loyalties tested by love and the desire to prevent such a powerful weapon from falling into the hands of only one nation, this harrowing novel asks difficult questions about what it means to do the right thing under impossible circumstances.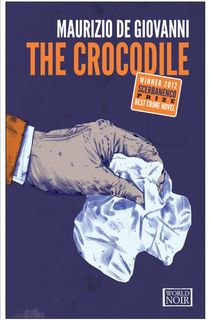 The Crocodile
Welcome to Naples, a shadowy city full of ominous echoes and dark alleyways. Into this turbulent city comes a killer that the media has dubbed "The Crocodile." The only man who can stop him may be the recently-disgraced Inspector Lojacono, in this book that introduces an exciting new character from author Maurizio de Giovanni. De Giovanni is a master of modern crime fiction. For more of his work, check out the author's celebrated Commissario Ricciardi series—they're not to be missed.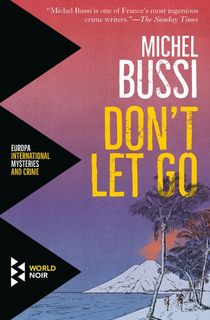 Don't Let Go
Bestselling author Michel Bussi spins a "suspenseful" and "twist-filled" (Wall Street Journal) whodunit set on the seemingly-idyllic island of Réunion, a French territory in the Indian Ocean. Liane Bellion has disappeared from her blood-spattered hotel room, leaving behind her husband Martial and their six-year-old daughter. Martial becomes the prime suspect, until he and his daughter vanish without a trace, too. On such a small island, is there anywhere left for people—or their secrets—to hide?
Related: 17 Beach Reads That'll Give You Chills on a Hot Day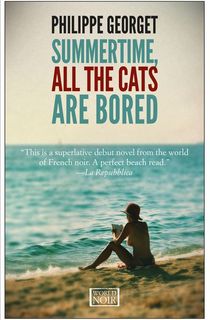 Summertime, All the Cats Are Bored
Who is the cat and who is the mouse in this unusual crime thriller? Two bored beat cops find themselves thrust into something far from mundane when Dutch women begin to go missing on the shores of the French Riviera. Is a serial killer at work, or something even more sinister? The Star Tribune raves that, "Georget provides great details along with a pace that lets the reader soak up those late-night swims and wine-soaked dinners in the end-of-summer Mediterranean heat."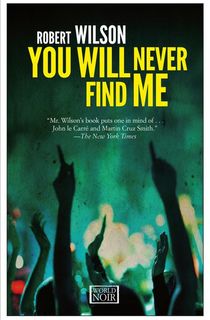 You Will Never Find Me
A husband-and-wife detective duo take on their most personal case yet when their teenage daughter runs away from their London home, leaving behind a taunting note that reads, "You will never find me." While Charles Boxer heads to Madrid to search for his daughter in the bars and dance clubs, his wife Mercy throws herself into the local case of a missing Russian boy in this novel from a Golden Dagger Award winner.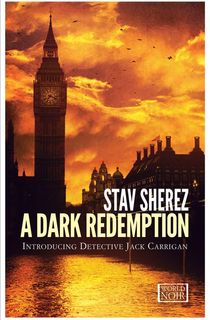 A Dark Redemption
A violent event that took place in Uganda years ago still haunts Jack Carrigan, now an unpopular inspector on the London police force. For him, the past is about to come back with a vengeance as he investigates the death of a woman who was studying at the London School of African and Oriental Studies. His investigation will do more than unearth the past—it will plunge him deep into the world of London's diaspora communities and reveal dangerous connections to the Ugandan government.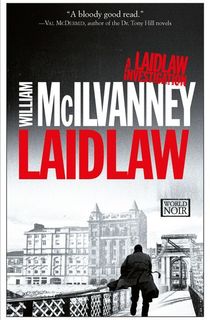 Laidlaw
Acclaimed novelist Ian Rankin has said, "It's doubtful I would be a crime writer without the influence of McIlvanney's Laidlaw." This groundbreaking novel introduces the legendary detective character, emotionally damaged Jack Laidlaw, and has been credited with the invention of the "Tartan Noir" subgenre. McIlvanney has managed to spin a dark web and a gritty portrait of the city of Glasgow.
Related: Scotland's Finest: Explore the Thrilling World of Tartan Noir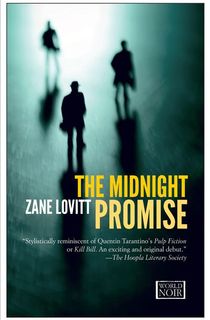 The Midnight Promise
This hard-boiled debut from Australia introduces readers to P.I. John Dorn, the classic hard-drinking noir hero, and a man who is drawn to lost causes "as a sledgehammer is to a kneecap." It also takes readers from all across the world into the underbelly of Melbourne, a city filled—at least in Lovitt's novel—with perplexing cases and ill-fated heroes.
This post is sponsored by Open Road Media. Thank you for supporting our partners, who make it possible for Murder & Mayhem to continue publishing the mystery stories you love.
Featured image: Clay Banks / Unsplash