South Africa's rich mixture of cultures combined with its deeply troubled history and the long shadow of apartheid create a unique backdrop for complex thrillers. The books below explore the fertile and fractured landscape of the Rainbow Nation to masterful effect. From the bustling streets of Cape Town to the beaches of St. Lucia, from hardened detective tales to riveting narratives of political intrigue, these thrillers will leave you breathless.
Like Clockwork
In the first Clare Hart novel, a young woman is found dead on Cape Town's Seapoint promenade. Police profiler Clare Hart is tasked with finding the killer, becoming more desperate with each new victim. As bodies keep showing up, Dr. Hart becomes more and more deeply ensnared in the case, as it forces her to revisit a traumatizing time in her past. Like Clockwork delves into the crime rings and underbelly of the city.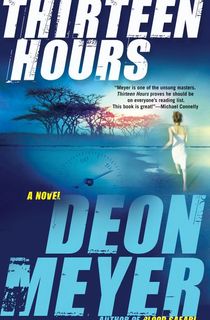 Thirteen Hours
Benny Griessel is a homicide detective. He's used to nightmares, but today is particularly horrendous. The body of an American teenager has been found in the streets of Cape Town. Griessel must find her terrified friend, Rachel, and solve the crime before Rachel meets the same fate. If that weren't enough, the file on the murder of a local music producer just came across Griessel's desk. And all Griessel can think is that this was not the ideal time to try out sobriety. Originally published in Afrikaans, this translated thriller retains its specific South African flavor.
The October Killings
Abigail Bukula owes her life to Leon Lourens. She was 15 when apartheid security forces killed her parents for their anti-apartheid activities. Abigail only escaped with her life because Leon, who was a young soldier at the time, stood up for her. Twenty years later, someone is killing the team that murdered Abigail's parents, and Leon seeks her help to save his life. They must delve into the complicated history of apartheid in order to find the killer before it's too late for Abigail to repay her debt to Leon and save his life. Written by one of South Africa's most acclaimed authors, The October Killings is a wild ride.
Bloody Harvests
Detective Harry Mason works in Johannesburg, a city split between the promise of the future and the traditions of the past. When he and his team are assigned to investigate the brutal killing of a young child, their first task is to determine if the child fell victim to a serial killer or a cult leader practicing a ritual killing. The case will soon consume Mason's life–and change his beliefs forever.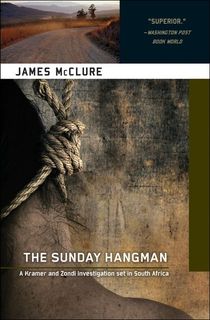 The Sunday Hangman
Tollie Erasmus is a bank robber who's guilty as sin. When he is hanged, it's by a deadly vigilante not a judge and a jury. The police entertain the idea that it was a suicide, but when a second body shows up, they realize they've got a murderer on their hands. Lieutenant Tromp Kramer and his assistant Mickey race to find the killer before he can once again take justice into his own hands. Published in 1977 at the height of apartheid, British author McClure's carefully crafted novel set in South Africa remains relevant to this day.
Black Widow Society
Talullah Ntuli, Edna Whithead, and Nkosazana Dlamini are successful businesswomen. Their business? The Black Widow Society, a secret organization that frees women from their abusive husbands. For the past 15 years, the three women and their hired killer have been removing these cruel husbands from their wives' lives. But how far will the women go to protect their deadly secret?
Related: The First Trailer for Widows Showcases a Cast to (Literally) Die For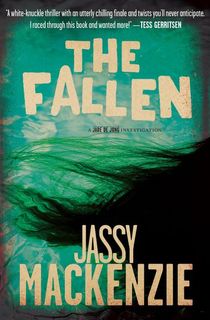 The Fallen
Jade de Jong, a South African private investigator, makes her third appearance in The Fallen. Jade is on vacation in St. Lucia when Superintendent David Patel, her on-again, off-again lover, calls off their affair once and for all, sending her into to the arms of another man. All thoughts of lovers' quarrels are put aside when the body of Amanda Bolton, a scuba instructor at the resort, is found in her room. David and Jade offer to help the local police solve the murder of the quiet and kind young woman, but they're about to discover that this murder is tied to a much larger plot–one that goes all the way back home to Johannesburg.
Underground People
Underground People, a political thriller, is Nkosi's second acclaimed novel. Cornelius Molapo is in the process of becoming a leader of the South African National Liberation Movement. One of his first assignments is orchestrating a peasant uprising. Cornelius, reluctant to cause havoc, disappears, but later returns as a hardened revolutionary. Cornelius is only one of the many vivid characters that make Underground People a thoroughly engaging read.
Related: 13 Captivating Political Thrillers You Can Watch Tonight
Of Cops & Robbers
Fish Pescado is a private investigator with nary a case to investigate. That changes when Vicki Kahn, a lawyer and player in a high stakes poker ring, shows up looking for Fish. She's brought a case. She wants Fish to find the drag racer who killed a bystander and fled. The problem: The killer has powerful friends, a dark past, and a history of taking out his enemies. Vicki has just pulled Fish into the investigation of his life–but will he make it out alive?
KEEP SCROLLING FOR MORE MYSTERIOUS STORIES