Summer is a time of action—a time to step out of your comfort zone and take on the world. Unfortunately, not everyone is lucky enough to get away from the grind of daily life. But there's good news: There are plenty of thriller reads to fill your sunny days with excitement. From a virus threatening a global crisis to a small town serial killer, find the perfect story to get your heart pumping. Here are eight fast-paced thriller books for summer!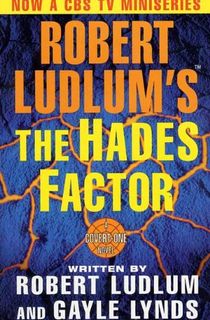 Robert Ludlum's The Hades Factor
In Boston, a homeless man dies suddenly and painfully. The same fate befalls an Army Major in California, then a teenage girl in Atlanta. A doomsday virus has truck America, and a team of scientists have been working tirelessly for three days to understand the sickness. When lead researcher Lt. Col. Jonathan Smith returns from overseas, he must dodge several attempts on his life. His fiancee, Dr. Sophia Russell, isn't so lucky, and succumbs to the virus as its fourth victim.
In the midst of his devastation, Smith discovers that Sophia's death was deliberate. Someone out there is in possession of this virus, and they plan to put millions of lives at risk. Unfortunately, it seems someone is standing in the way of Smith finding concrete answers. To get to the truth, he assembles a private team. But can they stop a genius who holds the fate of the world in their hands?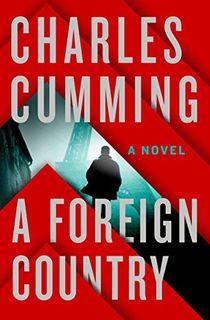 Foreign Country
An elderly French couple sets out on an incredible vacation in Egypt, only to end up brutally murdered. In Paris a few days later, Amelia Levene, the first female Chief of MI6, is kidnapped off the street. There are only six weeks until she's supposed to take over as Europe's most influential spy, and there's not a shred of evidence as to her whereabouts. MI6 falls into a crisis, desperate to keep the situation under wraps, but also bring Levene home. That means reaching out to disgraced former British intelligence agent Thomas Kell.

Kell was discharged from the Service just a few months ago, and this is his only chance to redeem himself. His investigation brings him to France and Tunisia, where he stumbles across a shocking conspiracy that could have big consequence for Britain and its allies.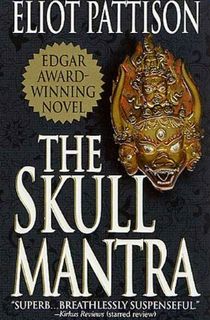 Skull Mantra (Inspector Shan Tao Yun Book 1)
A Tibetan prison work gang finds a headless corpse dressed in American clothes. The Chinese authorities deem the remains too important to sweep under the rug, and assign the case to police inspector Shan Tao Tun. There is no man more brilliant and better suited for the task, but Shan is also a prisoner after being deported to Tibet for offending an important figure in the Beijing hierarchy.
Shan is granted a temporary release, and soon finds himself in the middle of the Tibetan people's fight for their sacred mountains and the Chinese regime's brutal policies. When a Buddhist priest is arrested, Shan is certain of the man's innocence. Can he find the real killer in time?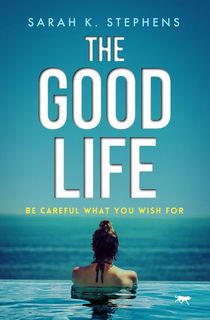 The Good Life
Kate and Calvin have high hopes of repairing their marriage on an extravagant trip to Costa Rica. But before they can address their marital problems, they meet a newlywed couple. An attraction grows between the pairs that could spell the end of both relationships.
When the group almost dies in a terrifying shark encounter, the adrenaline dissolves the last of their inhibitions. The morning after they take their attraction to the next level, Kate awakes to find herself blood-soaked. Her husband is missing. The newlyweds are dead.
Kate flees the awful scene, but as she tries to figure out just what happened at the resort, she finds threads that lead back to her life in New York—and secrets she's kept long-buried.
I Am Pilgrim
In a decrepit hotel, a young woman has been murdered, and acid has dissolved all identifying characteristics. In a public square in Saudi Arabia, a father is beheaded. In a Damascus junkyard, a Syrian biotech expert is discovered without eyes. In the Afghanistan mountainside, there are smoldering human remains.
All of these atrocities are linked by one common factor. One insatiable enemy. And only one man can stop this awful plot against humanity.
The Island
Heather Baxter left her small country town to move to Seattle. Shortly after, she married a widowed doctor named Tom, building a family with his young son and teenage daughter. To solidify their new familial bond, they set out on an overseas vacation to the Australian outback.

The jet-lag hardly endears the kids to Heather, but the prospect of visiting the remote, off-limits Dutch Island is exciting. The family hops on a ferry, leaving civilization behind. But once they arrive on the island, something feels off, and the close-knit locals hardly make them feel welcome.
After a shocking accident, Heather and the kids end up separated from Tom. With locals chasing after them, they have no choice but to escape on their own. The bushland is dangerous and their pursuers are out for blood, but the kids don't trust Heather. Can she be the mother they need when the stakes are higher than they've ever been? Even if it means doing the unthinkable?
All the Sinners Bleed
Charon County, Virginia has never had a Black sheriff before Titus Crown. It doesn't seem to have had much trouble, either, with only two murders in the past few decades. But as a former FBI agent, Titus knows better than to believe his quiet hometown is all it seems.
Exactly one year after Titus is elected as sheriff, a former student kills their teacher. Then Titus's deputies fatally shoot the student. When Titus takes a closer look at the shootings, he uncovers evidence of a serial killer who has been hiding in plain sight. Struggling with a painful secret from his own past, Titus must wade through the town's complicated history of faith and violence to find answers.
The Perfect Ruin
Ivy Hill's childhood was happy until a devastating tragedy shattered her family. In her 20s now, she's an incredibly troubled woman with very little to live for. That all changes when she learns the name of the woman responsible for her ruin: Lola Maxwell.
Lola is a rich socialite who has been deemed Miami's "first lady" of charity. But she doesn't deserve the beauty and success she flaunts—and now it's up to Ivy to take it all away from her. Infiltrating Lola's elite social circle, Ivy plays the role of her new best friend, turning all of her adoring followers against her. But when she seduces Lola's handsome husband, things quickly get out of control. An untamable passion turns into a vengeful nightmare that blows up in Ivy's face.