This year, in honor of World Book Day, we've put together a list of mysteries from all over the world for you to enjoy. It's always interesting to see how different cultures take on solving mysteries—not to mention, books are a great way to "travel" when physical travel isn't feasible. From British classics to newer writers from the emerging mystery movement in Sub-Saharan Africa, there's something here for everyone! Here are 12 mystery books from around the world.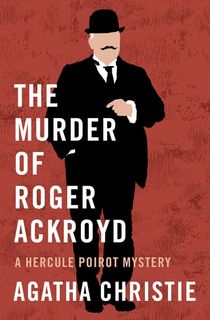 The Murder of Roger Ackroyd
The English have a long history of writing engaging mysteries, and there's no better representative of that than the queen of mysteries herself, Agatha Christie. In The Murder of Roger Ackroyd, detective Hercule Poirot has retired to the English countryside. When his friend Roger Ackroyd is mysteriously killed, Ackroyd's niece convinces Poirot to come out of retirement to take on the case.
Questions abound in this case, especially since Ackroyd's fiance died only one day before him. In order to catch the killer, Poirot will have to dig through the dark secrets that have been hiding beneath the surface of their seemingly quaint English village.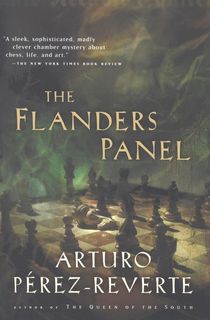 The Flanders Panel
Before a fifteenth-century work by a Flemish painter can be auctioned off, it is examined by Julia, an art restorer from Madrid, Spain. While looking at the painting, she notices a small inscription in a corner that reads Who killed the knight? Is it just a reference to the chess game between the Duke of Flanders and his knight the painting depicts, or does it suggest something much more sinister? And who is the woman standing in the background?
Julia becomes convinced that there is a real murder to be solved and begins an investigation of her own. However, as she looks back hundreds of years into the past, her art world friends begin dying in the present. The killer leaves messages behind that link the politics of Flanders in the 1400s to the unflattering secrets of the contemporary art world. Julia may just have entered a game she cannot possibly win.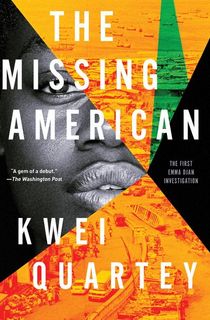 The Missing American
Emma Djan always thought she would be just like her father, rising through the ranks of the police force in Accra, Ghana. But not all dreams can come true. After her career comes to a grinding halt, she takes a job with a private detective agency that mainly deals with missing persons cases. She finds her first case in Derek Tilson, an American who has come to Ghana in search of his father.
Grieving the death of his wife, Gordon Tilson sought comfort in an online support group. There he connected with a Ghanian widow who Derek learned of only when his father sent her thousands of dollars to pay for her sister's hospital care. Ignoring his son's warnings, Gordon traveled to Ghana to surprise his new girlfriend and promptly disappeared. Now Emma and Derek will have to sift through the world of internet scams and fetish priests to find the truth, though it might be one some would kill to protect.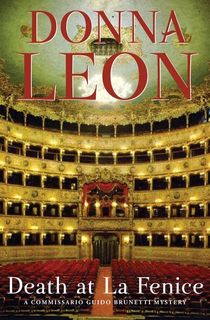 Death at La Fenice
German conductor Helmut Wellauer is not a well-liked man, but few can deny his skill when leading an orchestra. But it becomes clear that his talent was not enough for someone when the maestro is poisoned during intermission at La Fenice opera house in Venice, Italy. For vice-Commissario Guido Brunetti, finding suspects is not the hard part, it's discovering while of Wellauer's enemies hated him enough to kill. As he investigates, he uncovers decades of secrets in the first in author Donna Leon's critically acclaimed detective series.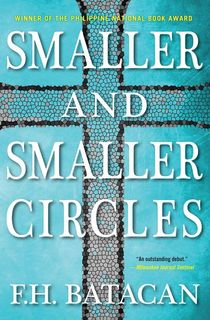 Smaller and Smaller Circles
In 1997, the mutilated bodies of young boys start turning up in dump heaps across the impoverished neighborhood of Payatas outside of Quezon City in the Philippines. The local police force is corrupt enough as it is, and they barely have any resources to work with, so the hope for the case to be solved is small. Tired of the constant injustice, two scientifically-minded Jesuit priests decide to take on the case after the Director of the National Bureau of Investigations gives them the go-ahead to take over.
Father Gus Saenz is a leading forensic anthropologist in the Philippines and mentors Father Jerome Lucero, a psychologist. Together, they use their skills and links to the Payatas community to track down the killer.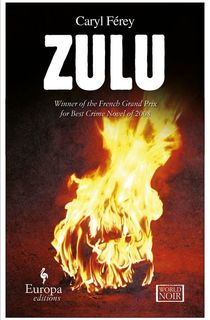 Zulu
Ali Neuman grew up surrounded by violence. From conflict between political parties to inter-tribal warfare, the carnage in the streets was common as South Africa struggled to build a democracy. Now, as chief of the Cape Town police's homicide branch, Ali has become very aware that escaping the past is not as easy as it seems. When young white women start turning up dead across the city, things get even worse.
Ali recognizes that the bodies are in a state that resembles a Zulu ritual, not to mention traces of an unknown drug in their blood. The investigation is fraught from the start but becomes more complicated when Ali discovers a narcotics gang with links to those who held power under the Apartheid system. In order to find the truth and put a stop to the killings, he will have to return to his homeland and confront a past he thought he left behind.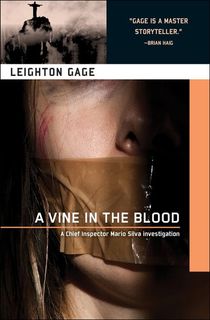 A Vine in the Blood
Brazil is abuzz with excitement as the country prepares to host the FIFA World Cup. Everyone who's anyone is vying to get seats to the games, especially the match between Brazil and their rival Argentina. With principal striker Tico "The Artist" Santos leading the team, this could be their year to win it all. But three weeks before the games are set to start, someone kidnaps Tico's mother.
Tico is nearly inconsolable and the country is consumed by anger. Now it's up to Chief Inspector Mario Silva to find her and bring her back unharmed. In his investigation, Silva quickly learns that Tico had quite a few enemies from Argentina supporters who wanted to throw him off to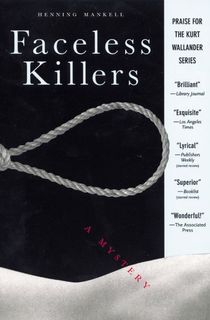 Faceless Killers
A small Swedish farming town is rocked one morning when a brutal murder is discovered. An old man was bludgeoned to death and as his wife lay dying, she murmurs one word, "foreign." Inspector Kurt Wallander is on the case, and he'd much rather focus on murder than his own troubles. His family is falling apart at the seams, and he probably has a drinking problem.
But as news of the murder gets out, Wallander and his fellow detectives have even more to deal with as the country is engulfed by xenophobia. They will have to use all their skills to track down the killers before more lives are put at risk. This first book in the Wallander Mysteries was a #1 international bestseller and the inspiration for the BBC show Wallander starring Kenneth Branagh.
Related: 10 Must-Watch Crime Shows to Binge This Mystery Month on BritBox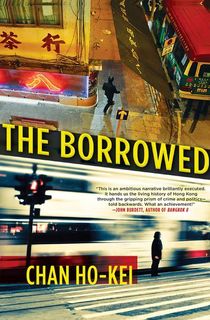 The Borrowed
Kwan Chun-dok has been a detective in Hong Kong for 50 years. Starting with the Leftist Riot of 1967 and Kwan's investigation of a massive bomb threat, The Borrowed traces both Kwan's career and the fraught history of Hong Kong in the modern age. In the present day, as he takes on his last case of a murdered billionaire, Kwan will be forced to reckon with the ways the past can repeat itself.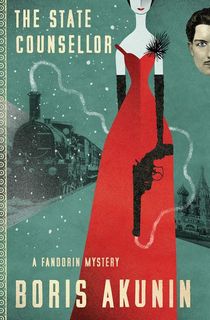 The State Counsellor
In 1891, detective Erast Fandorin is shocked when the head of the Department of Security shows up at his door and arrests him for murder. Days earlier, the new Governor General of Siberia had been on a train from St. Petersburg to Moscow. Partway through the ride, a man stepped on board, identified himself as State Counsellor Erast Fandorin, and stabbed the general in the heart. Now Fandorin must solve the case in order to save himself.
The only clue to the real killer's identity is the murder weapon, a dagger with the initials CG inscribed on it. Fandorin's investigation proves to be more dangerous than he thought when it begins to involve young, violent revolutionaries, corruption among other officials, and a beautiful nihilist who seems to have her eye on him.
Related: Where to Begin with Russian Mystery Author Boris Akunin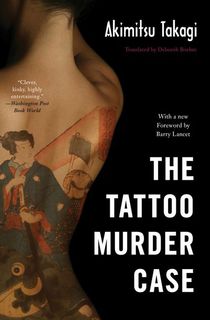 The Tattoo Murder Case
Originally published in 1948, The Tattoo Murder Case is one of Japan's most classic tales of mystery. In Tokyo, doctor Kenzo Matsushita discovers a horrific sight. All that remains of Kinue Nomura are her severed limbs, scattered around a room locked from the inside. The brutal killer seems to have taken the part of her that bore her remarkable full-body tattoo that was designed and inked by her own father.
Kenzo agrees to assist his brother, the lead detective on the case. Not only because of the gory sight he found, but because he had been Kinue's secret lover. Kenzo will soon discover that his personal involvement in the case will make things more complex, and more dangerous than he could have ever imagined.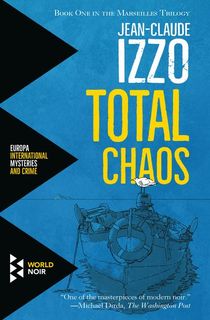 Total Chaos
Fabio Montale is through with the Marseilles, France police force, exhausted by their corruption and racism. When their involvement with the mafia leads to the death of his childhood best friends, Fabio knows he must take matters into his own hands. When they were children, they swore loyalty to each other, and although they had grown apart with time, Fabio refuses to go back on his promise. He descends into the seedy underbelly of Marseilles to find the killer and is willing to risk anything to do it.
Related: Global Thrills and Chills Await You in Europa's World Noir Mysteries