In June of 2020, Ottessa Moshfegh released her latest book, Death in Her Hands. To call this book a mystery would only chip the outermost layer of a uniquely funny read involving a 72-year-old widow who stumbles upon a mysterious note while out walking her dog. The zany storyline could go anywhere from there, and with Moshfegh at the helm, it certainly does. Although Moshfegh's work is, in this writer's opinion, the best of the best when it comes to new female voices in the mystery genre, there are some pretty fantastic contenders who have released new titles along with her in 2020. Here are a dozen more new mystery books by women writers that we can't recommend enough.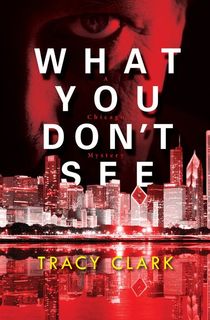 What You Don't See
Chicago crime writer Tracy Clark broke into the mystery world with her Cass Raines series, which debuted in 2018. The third installment in the series was released on May 26, 2020. In What You Don't See, ex-cop Cass Raines attempts to track down the individual who's been harassing the owner and staff of a glitzy fashion magazine. Kirkus Reviews calls it "a gripping relationship-based procedural that drags you in and spits you out wan but satisfied."
Related: An Interview with Award-Winning Mystery Author Tracy Clark
Pretty as a Picture
Elizabeth Little first caught attention within the mystery community with her 2014 thriller Dear Daughter, which won the Strand Critics Award for Best First Novel. Released on February 25, 2020, Pretty As a Picture is best described in the Star Tribune's review: "Little's cinematic eye and affinity for strong plotting guide the fascinating Pretty as a Picture as the author smoothly goes behind the scenes of moviemaking while delving into characters' psyches." In Little's version of Hollywood, the violence doesn't end when the director calls cut.
Death in Her Hands
In her third novel and second foray into suspense, Ottessa Moshfegh once again reveals that she is a master at crafting deliciously unlikeable characters. When an elderly woman walking her dog comes across a clue that vaguely hints at a crime scene, a highly enjoyable chaotic situation ensues. The New York Times describes Moshfegh as a writer who "consistently conjures a world of...profound psychic instability."
The Dark Corners of the Night
Meg Gardiner certainly isn't a newcomer to the mystery genre, but she may be new to readers who haven't yet encountered her pulse-pounding thrillers. The Dark Corners of the Night was released on February 18, 2020. The third installment in Gardiner's UNSUB series introduces a new string of terrors from an elusive fiend known as the Midnight Man. Stephen King himself is a fan, stating "Don't miss it. This is a great one."
Related: Celebrating the Female Mystery Writers Who Craft Our Favorite Thrilling Reads
The Last Flight
Following up her 2018 debut, The Ones We Choose, Julie Clark cranks up the tension with The Last Flight. In her latest, which was released on June 23, 2020, we meet a woman trapped inside her seemingly perfect life in Manhattan. Oppressed by her abusive husband, Claire puts a lot of time and effort into planning her escape. But once she succeeds in pulling away, she finds herself living in a whole new kind of hell.
We Are All the Same in the Dark
Scheduled for release on August 11, 2020, Julia Heaberlin's We Are All the Same in the Dark is already earning positive reviews. Publishers Weekly gave it a starred review, saying that "Heaberlin sensitively addresses issues of survival and vulnerability in this heart-wrenching gothic tale." With a strong background in journalism, Heaberlin treats the story of a girl found dead on the side of the road in a small town in Texas with the same care as she would breaking news.
Catherine House
It's every writer's wish to publish a debut novel as impressive as Elisabeth Thomas's May 2020 release, Catherine House, but few succeed as unequivocally as she does. The Washington Post's review states: "moody and evocative as a fever dream, Catherine House is the sort of book that wraps itself around your brain, drawing you closer with each hypnotic step." Exploring the allure and dangers within an unusual school located deep within the secluded woods of Pennsylvania, Catherine House reads like a classic Gothic suspense novel for modern times.
Related: 15 Must-Read Mysteries and Thrillers by Diverse Authors
Darling Rose Gold
Another impressive debut, Stephanie Wrobel's Darling Rose Gold tells the story of Rose Gold Watts. For the first 18 years of her life, Rose was treated as though she had a laundry list of illnesses. When she comes to find out that her mother was making the whole thing up to convince her that she's too sick to ever leave their home, Rose has her arrested. This is a familiar story for those who are acquainted with the true crime case of Gypsy Rose Blanchard, but Wrobel puts her own dark and mysterious twist on motherly abuse here.
The Guest List
Lucy Foley arrived on the literary scene five years ago. Since then, she's consistently released gripping mystery novels. In her latest, The Guest List, Foley paints the picture of the ultimate wedding gone wrong. For this not-so-joyous ceremony, a rainout isn't the biggest concern—it's the death count.
The Look-Alike
Is Erica Spindler on your radar yet? If not, we highly recommend trying out the New York Times-bestselling master of suspense and her January 2020 release, The Look-Alike. This psychological mystery involving a woman's memory of a murder being called into question is another win for the tried-and-true writer.
A Good Man
Ani Katz comes out swinging in her debut novel, A Good Man. The Guardian calls this impressive first release "deeply atmospheric and morbidly compelling, with a near-total commitment to character that suggests a powerful talent." In this novel of psychological suspense, we are introduced to Thomas Martin, a Long Island family man who drops the ball when it comes to being a good father and husband.
Oligarchy
When not putting in hours as Professor of Creative Writing & Contemporary Fiction at the University of Kent in the UK, Scarlett Thomas writes and releases near-perfect mystery novels. Her newest novel, Oligarchy, is dark, twisted, and tells the story of the torturous pecking order at an intimidating upper-crust boarding school full of secrets.
Related: Camilla Läckberg: Where to Begin with Sweden's Queen of Crime
Sisters
The follow-up to her 2018 award-winning novel, Everything Under, Daisy Johnson's Sisters is one of the most highly anticipated mysteries of the summer. Set to be released on August 25, 2020, it tells the story of July and September, siblings born ten months apart, who find themselves uprooted from the environment they've always known. Once away from their family, what they thought to be an unbreakable bond is tested, and their emotional anguish turns them into living ghosts that haunt their own home. Entertainment Weekly calls Johnson "One of her generation's most intriguing authors."