The ability to imagine a truly creative mystery or thriller story arc, then make it pop off the page through skillful writing and character development, is anything but easy. On top of that, publishing is a tough industry to break into, even for the most talented of writers. While many deserving writers never achieve mainstream success, it's certainly exciting to see up-and-coming authors receive positive recognition and climb their way up the bestseller lists. In a more ideal scenario, the playing field would be even for any writer willing, interested, and dedicated enough to enter the publishing world, but we know that even in 2020, that's not the case.
Like nearly every other industry, the publishing world skews white and straight. But the fact of the matter is, there are many, many mystery and thriller authors of color and LGBTQ+ authors whose work goes unrecognized, even though it rivals the best of the best. Today, we're spotlighting 15 diverse voices that deserve a spot on your TBR mystery and thriller list. A few of these names you may recognize, and a few are well on their way to the widespread acclaim they deserve.
Untamed Shore
In her first thriller, Silvia Moreno-Garcia tells the story of Viridiana, a young woman who passes her time daydreaming about a glamorous, exciting future outside the confines of her oppressive home in Mexico. When summer rolls around, she gets caught up in the wild energy of three wealthy American tourists and, for once in her life, feels the rush of adventure. But harsh reality comes crashing down when one of her new friends turns up dead. Viridiana soon finds herself in the middle of a cover-up she should run from, rather than towards.
A Deadly Inside Scoop
The first in her Ice Cream Parlor Mystery series, Abby Collette's A Deadly Inside Scoop is the kind of cozy, read-in-one-sitting novel that's perfect for long summer days. After earning her MBA, Bronwyn Crewse takes over her family's ice cream parlor in Ohio. She's got big plans to renovate it and turn the place into her first big business success. However, a dead body found near the shop throws a major wrench in the works. Even more so when her own father is implicated in the homicide.
Down the River unto the Sea
Joe King Oliver's reputation as one of the best cops in the NYPD was forever tarnished when he was sent away to Rikers Island on an assault charge. No one cared that he was innocent; the damage was already done. Now a free man, Joe begins to pick up the shattered pieces of his life and starts fresh as a private detective. He's determined to make sense of why his former cop buddies framed him so many years ago, while also attempting to solve an alarming string of murders.
Forty Acres
By reimagining the many horrors brought about by slavery, Dwayne Alexander Smith allows contemporary readers to experience just a small fraction of the terror it instilled not so many years ago. Forty Acres tells the story of a successful African American lawyer named Martin Grey, who finds himself welcomed into a group of other high-powered Black men. When he's invited to a private weekend getaway with his new friends, he's shocked to find that their close knit circle isn't just a social club, but a secret society dedicated to bringing back slavery—only this time, they're the masters.
Murder on the Red River
Cash's life hasn't been an easy one. Ever since she survived the car crash that killed her mother, she's been bouncing around from foster home to foster home. Now things are looking up—she's just turned 13, and is able to find work for herself on any number of the farms in northern Minnesota. But when Cash chances upon a body lying in a field one day, her world changes once again, and she makes it her business to find out what happened to the dead man.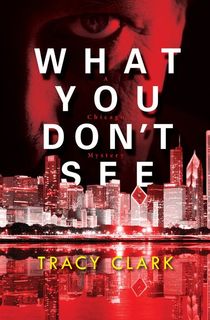 What You Don't See
Ex-cop-turned-private investigator Cass Raines teams with her former partner to protect Vonda Allen, a Chicago magazine editor who's been on the receiving end of frequent death threats. No one seems to like Vonda very much, and Raines doesn't warm to her right away either. But when two of Vonda's staff members turn up dead, Raines' investigative instincts kick into high gear.
Related: An Interview with Award-Winning Mystery Author Tracy Clark
The Secret History of Las Vegas
Detective Salazar is on the verge of retiring from the Las Vegas police department, but he's got a few loose ends he wants to tie up first. There's a murderer on the loose—a grisly one—and with the help of Dr. Sunil Singh, Salazar is confident he can track the killer down before punching out for good. When is anything ever that easy though? A pair of conjoined twins appear to be the suspects they're after, but when Salazar and the doctor delve into their pathology, the mystery grows even more complicated.
Rest in Pieces
Rita Mae Brown wears many hats. Not only is she a powerful activist within the LGBTQ+ community, she's also a prolific mystery writer. Rest In Pieces, one of her many cat-themed mystery series, centers on Blair Bainbridge, a handsome new arrival in the town of Crozet, Virginia. At first glance, Blair seems to have it all—even pets fawn over him. His only flaw is that he might be a murderer.
Related: 10 Quirky Animal Cozies for the Pet-Loving Mystery Reader
Lay Your Sleeping Head
For the first installment in his Henry Rios series, lawyer and novelist Michael Nava puts his unique skillset to work. When we're first introduced to criminal defense lawyer Henry Rios, he's not at his best. His hectic work schedule has led him to rely a bit too heavily on the booze, but that doesn't seem to stop him from getting the job done. When Henry takes on what seems to be a run-of-the-mill drug possession case, it awakens his investigative instincts, and reignites his ability to detect when there's more to a case than his client will reveal.
The Lost Ones
Kirkus Reviews called Sheena Kamal's The Lost Ones "a gritty, violent read with a tough, idiosyncratic, dryly witty heroine readers will root for even if they wouldn't want to invite her home." Readers are introduced to Nora Watts, the main character in what will hopefully go on to be a long-running thriller series by Kamal (there are currently three books in total). Nora has a troubled history, and wants nothing more than to leave the past in the past. Just as things start to stabilize a bit for her, she becomes fixated once more with hunting down her missing daughter. She'll have to visit dangerous places that could be detrimental to her own healing—but a mother's love trumps all.
Leona: The Die Is Cast
Jenny Rogneby's ice-cold Scandinavian thriller has some unbelievable surprises, making it nearly impossible to put down until you reach the end. Leona ramps up in intensity when a naked and bleeding seven-year-old girl walks into a bank holding onto a dirty teddy bear. Everyone in the building is stunned at what they're seeing, and even more confused when the girl presses play on a recording device that demands money. Leona Lindberg, an investigator for Stockholm's Violent Crimes Division, is called in to unravel this mystery, and readers get to experience it all right alongside her.
The Hole
An elegantly terrifying psychological thriller, Hye-young Pyun's Korean bestseller is a must-read for fans of carefully plotted stories. Ogi was in a terrible car accident that killed his beloved wife and left him in a coma. When he awakes, mangled and paralyzed, he wishes he hadn't. Confined to his room and left in the neglectful care of his mother-in-law, Ogi's grief turns into a waking nightmare as mysteries of the life he thought he knew come to light.
The Cutting Season
Belle Vie, one of the many historic plantations in Louisiana, has a history as terrible as the rest of them. Now seemingly peaceful, the past circles back around to renew its painful history when a dead girl is found on the property. A staff member who seems to have skipped town is local law enforcement's first suspect. But Caren, the plantation's main caretaker, credits the estate itself with growing the roots of tragedy that just can't be yanked out for good.
My Darkest Prayer
Nathan Waymaker learned a lot during his time spent as a Marine, and then as a Sheriff's deputy. These days he's known as a problem solver, but mostly when the problem involves putting someone in their place. When a local minister is found dead in his small town, he doesn't think twice about getting involved, and fully commits himself to finding out who did it. Cosby's latest crime thriller, Blacktop Wasteland, is out now and is earning rave reviews from readers and critics alike.
Related: Blacktop Wasteland Is the Intoxicating New Crime Thriller You Need to Read This Summer
Blanche on the Lam
The late Barbara Neely is one of the most beloved crime writers in modern times, hands down. When she passed away in March of 2020, fans of her work around the world mourned her. But one of the many joys of books is that, even if the authors who wrote them are no longer with us, their stories and characters live forever. Published in 1992, Blanche on the Lam is the first in a long-running series that follows Blanche White, a no-nonsense housekeeper who's seen it all, and can handle it all, even when it comes to solving crimes.