Are you one of those people who live by the motto "New year, new me?" The start of the year is a great time to get your ducks in a row, make changes, and set goals—but of course, we all know how easy it is to let those resolutions slip through the cracks...
However, if your goal for 2023 is to read more mystery books, we're here to help you stay on track! We here at Murder & Mayhem think there's no better way to speed through books than to get hooked on a series. Here are the best first-in-series mystery books to help you reach your 2023 reading goals!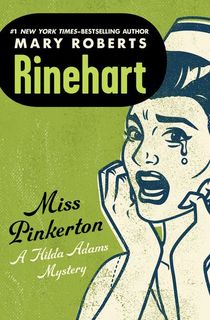 Miss Pinkerton
People are saying that old Juliet Mitchell's disreputable nephew has died by suicide—but then why has the Homicide Squad called nurse Hilda Adams to the mansion? Herbert may have died from a gunshot wound in his locked bedroom, but Inspector Patton has his doubts that he was alone. Now the formidable "Miss Pinkerton" must tend to the traumatized Juliet and find the killer. But there are far more secrets in the shadows of this house than she bargained for.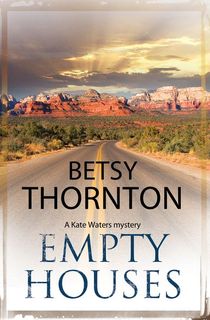 Empty Houses
Fleeing an abusive relationship, Kate Waters finders herself in the remote desert town of Dudley, Arizona. Dudley's siren call reaches Phoenix cop Malcolm MacGregor, too, who's looking for a place to recover from the death of his wife. As for the reasons Carrie and Wes Cooper showed up in town, no one knows. But they don't leave alive.
After the couple is murdered, the police make a hasty arrest to keep at least the tourist trade alive. Kate is uneasy about the crime, convinced the police cuffed the wrong man. When she teams up with Malcolm to find the truth, she uncovers eerie connections to her own past.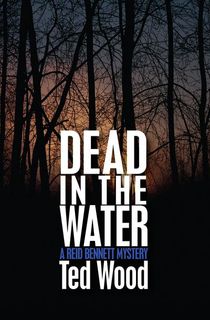 Dead in the Water
Reid Bennett's whole life was destroyed after he tried to intervene in a rape. Now he's started over in a small Canadian town called Murphy's Harbor. But small doesn't necessarily mean quiet. When dead bodies start to turn up, Reid and his German Shepherd, Sam, must use some unconventional tactics to get to the bottom of this unsettling mystery.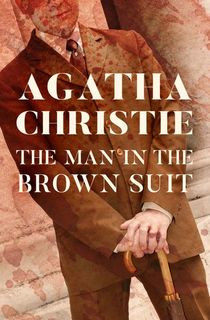 The Man in the Brown Suit
Anne Beddingfeld is new to London and ready for an exciting adventure. But she gets more excitement than she bargained for when she witnesses a man fall onto the tracks at the Hyde Park tube station. Anne notices the man drop a slip of paper with an address for Mill House inscribed upon it, including the name of a ship and a scribbled series of numbers. When a woman is later found strangled to death at Mill House, Anne falls into a deep obsession with this strange case.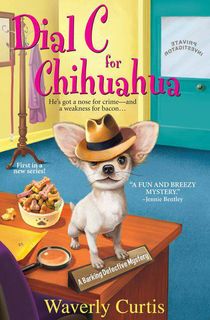 Dial C for Chihuahua
Pepe—otherwise known as el Jefe—is a talking Chihuahua with sweet white fur and a macho attitude. As the only person who can understand him, his owner, PI Geri Sullivan, doesn't hesitate to use the pup to her advantage on hard-to-crack cases. Pepe proves invaluable when Geri's latest case sees a widow as the prime suspect in the murder of her millionaire husband. A widow who has plans to finance a reality TV show called Dancing with Dogs.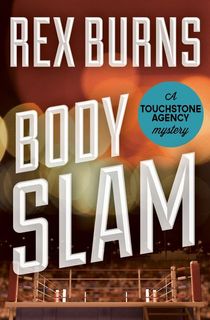 Body Slam
Otto Lidke had his lawyer friend, Jim Raiford, help him through contract negotiation when he got a tryout for professional football. Unfortunately, the fumbled negotiations saw both of them change their career paths. As Lidke tries to make a name for himself in the Denver pro wrestling circuit, the national federation uses some questionable methods to stop him before he gains traction. After a threat on his life, he reaches out again to Raiford—now a private investigator. What he gets instead is Raiford's daughter, Julie, a brilliant sleuth who can match her dad's skill any day.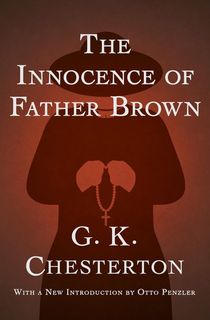 The Innocence of Father Brown
Flambeau was once an underworld legend, but the master thief has finally found his match. In pursuit of a priceless cross, an ordinary priest named Father Brown foils him. But with his keen insight into the criminal mind, is Brown really so ordinary after all? Wielding logic and good humor, this clergyman sets out to reform one of England's most notorious criminals.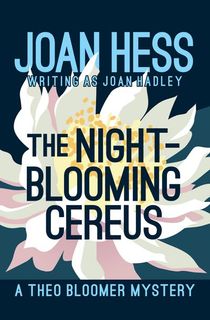 The Night-Blooming Cereus
Spoiled prep school graduate Dorrie Caldicott has abandoned her tour of Israel to settle down in a kibbutz. Her mother can't abide this and recruits Dorrie's uncle, retired florist Theo Bloomer, to drag her back home. But when Theo arrives at the settlement, a pair of murders puts him and his niece in grave danger. Terrorists, the police, and whip-smart farmers threaten them from all sides, and their only hope of leaving alive is to find the killers.