When it comes to some of the most popular mystery tropes, we must tip our hats to Mary Roberts Rinehart. But though she helped shape the genre we all know and love, her success wasn't like the plans hatched by her villainous butlers—it was, by and large, an accident.
Born in 1876 to a family in financial straits, Rinehart briefly trained as a nurse before marrying and starting a family. When the 1903 stock market crash worsened her own money woes, she decided to pull her weight by writing and selling stories. She was prolific, producing over 45 tales in just one year—though her first major hit came in 1908. First a magazine serial and then a novel, The Circular Staircase introduced the "Had I But Known" style of foreshadowing and firmly established Rinehart as a powerful new voice in the mystery community. As she continued to pen well over 30 other books, plays, and nonfiction writings, she gained a reputation as "the American Agatha Christie"—though she was technically the Miss Marple creator's predecessor.
It's safe to say that no mystery lover's collection is complete without a few Mary Roberts Rinehart whodunits. Look below to see some of her most notable books, which feature summer vacations run amok, clever spinster sleuths, and plenty of twists to keep you on the edge of your seat.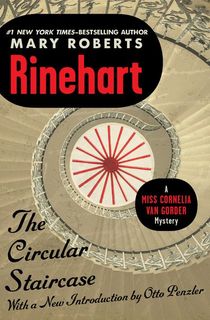 The Circular Staircase
It's the early 20th century and Rachel Innes is a spinster with two grown step-children (and a whole lot of opinions). She's been corralled into a summer-long stay at a banker's mansion that, very ironically, is called "Sunnyside." Naturally, weird events and bad vibes roll in like thunderclouds: Not only does the maid start behaving strangely, but things vanish into thin air—and go bump in the night. Ghosts and ghouls are the least of Rachel's problems, however, when it becomes clear that a human murderer is in her midst and out for blood...One of Rinehart's best-known works, The Circular Staircase is a classic whodunit that pioneered the "Had I But Known" school of mystery writing.
Related: 11 Forgotten Female Mystery Writers from the Golden Age and Beyond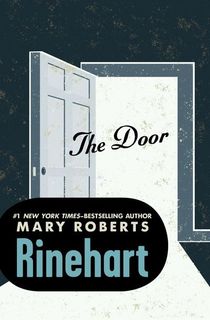 The Door
The Door is another landmark work of mystery fiction, as it popularized a now-cliché trope of the genre—"the butler did it." Our heroine is Elizabeth Bell, and she fills her solitary life with writing, a passion for crime, and a select group of household staff. The disappearance and subsequent murder of one such staff member disrupts the humdrum of Elizabeth's day-to-day, sending her on a twisted quest for a culprit that's been hiding in plain sight all along.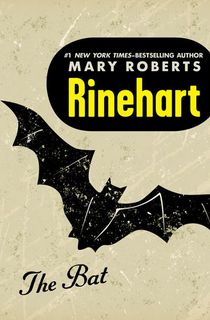 The Bat
Bodies are piling up as a killer stalks the streets of New York. Fearfully referred to as "the Bat," everyone has been left to side-eye their neighbors and lock their doors—everyone, that is, except 65-year-old Cornelia Van Gorder. Though advanced in age, she's sharp as a tac, and ready to put her wit and verve to better use. She decides to rent a house in the countryside, where it's rumored the Bat is lying in wait for his next victim. And when bizarre things start happening after her arrival, Cornelia realizes she may get her great adventure after all—and an opportunity to drive the Bat into his cave for good. Originally a stage play, this 1920 mystery novel inspired numerous adaptations and Bob Kane's famous cape crusader.
Related: How Mary Roberts Rinehart Got Her Start—and Invented a New Kind of Mystery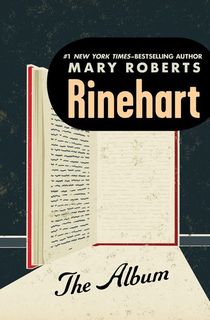 The Album
Crescent Place is a well-to-do suburb that is rarely welcoming to outsiders—not that any outsiders would want to come in. In the shadow of the Great War, the residents have tried to preserve the world they once knew—from using old-school calling cards to following an outdated code of conduct. But when one of their own gets an axe to the head, this insular community is blown wide open as detectives, reporters, and curious locals pry into the lives of anyone who lives there. As the town buzzes with gossip of ongoing domestic strife and psychopathy, secrets far more shocking throw the rumormongers into an even greater tizzy.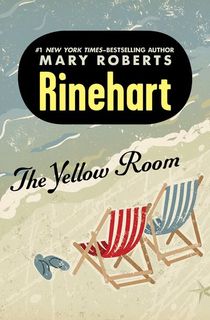 The Yellow Room
Now that her fiancé has been killed in action, 24-year-old Carol is on the fast track to spinsterhood. But first, she must go to her family's shuttered home in Maine, where the Spencer clan will gather for a summer getaway. Her dreams of peace and quiet are dashed by a very real corpse in the linen closet—and the frightening reality that she, having stumbled upon the scene first, may have to take the blame. Luckily, she finds a trusty (and charming) champion in a man named Dane, who understands she was simply in the wrong place at the wrong time. With him at her side, can Carol manage to not only escape the lonely life of a prison inmate—but of a spinster, too?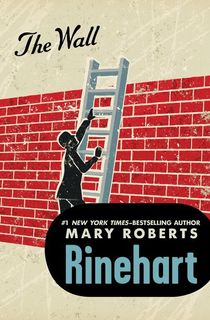 The Wall
Every summer, Marcia Lloyd holes up at her family's ancestral estate to enjoy some time in the sun. This year is different, though: Her unlikable sister-in-law, Juliette, has decided to show up, raining on Marcia's parade with talk of her imminent divorce and alimony spats. But as insufferable as Juliette can be, Marcia takes no pleasure in hearing about the woman's inexplicable disappearance—or her murder. As one of the last people to see the victim, Marcia finds herself trapped between an uncaught killer and a skeptical detective who doubts her innocence...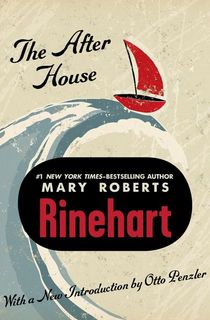 The After House
A serious bout of typhoid has given med student Leslie a different kind of fever. Rather than begin his career as a doctor, he'll take some time off, carpe diem, and embark on a once-in-a-lifetime adventure. But just because he gets a job aboard a fancy yacht doesn't mean the blood and gore of his med school days are over—quite the opposite, actually. A murder on the high seas means Leslie must get down and dirty to identify which passenger is responsible. Otherwise he, too, may become fodder for the ocean bottom feeders.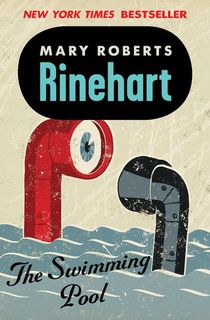 The Swimming Pool
In 1929, the stock market crash sent the wealthy Maynards running for their isolated mansion. Decades later, the siblings still live under the same, crumbling roof: There's 28-year-old Lois, a failing crime writer, and her lawyer brother, Tom. And then there's Judith, the black sheep of the family and a darling of New York society. But despite her glittering city life, she's returned to The Birches with her tail between her legs—and with a fear neither Lois nor Tom understands. The death of a Judith doppelgänger puts even more questions in their heads, plunging them into an investigation that will unearth the secrets their family buried long ago...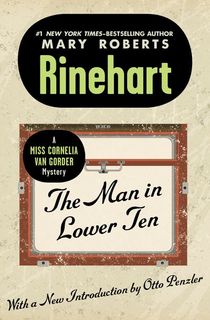 The Man in Lower Ten
The Man in Lower Ten sees a a confident Washington, D.C. bachelor replace Rinehart's usual spinster sleuth. But like all of her leading characters, "Lollie" Blakeley becomes the unwitting centerpiece of a terrible crime: Tasked with delivering important documents to one of his law firm's clients, he boards an overnight train that's Pittsburgh-bound—but it only lands him in hot water. A series of accidents leads to a case of stolen identity, whereupon he's pegged for the murder of another passenger. Cue a race against the clock that's full of romance and disaster as Lollie tries to clear his name before he's wrongfully thrown in the clink.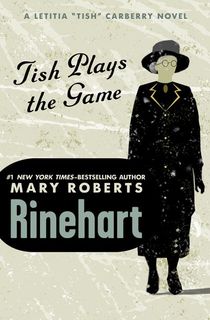 Tish Plays the Game
This five-story collection stars Rinehart's popular recurring heroine, Tish Carberry—shooting enthusiast, new golfer, and amateur sleuth. She's joined by her two best friends, Lizzie and Aggie, the former of whom can never seem to keep her dentures inside her mouth. Together, this trio of elderly spinsters gets into more trouble than the most rebellious teenager, embarking on madcap adventures full of crime and hilarious mishaps.
Related: The 30 Best Female Detectives and Amateur Sleuths in Mystery Fiction
This post is sponsored by Open Road Media. Thank you for supporting our partners, who make it possible for Murder & Mayhem to continue publishing the thrilling stories you love.