Throughout history, there have been countless dark periods filled with war, famine and political unrest. To process the world around them, writers have often created protagonists and stories that reflect real-life terrors and hardships. Thrillers excite and entertain readers, but they can also transport us in time—reimagining the conflict, hurdles, and victories of specific historical time periods.
Historical thrillers frighten and hook us with chilling murder investigations, tense relationship dynamics, and intriguing explorations of different times and places. There is a broad range of historical thrillers to explore, from the Old West to WWII accounts; here are a few to get you started.
The Last Professional
What happens when you put a group of unlikely characters together? You get an engaging and emotional story about betrayal, friendship, and adventure. This American Fiction Award-winner follows Lynden Hoover, a young man wishing to confront his past who decides to head east in an open boxcar. It is there that he meets The Duke, an experienced drifter who teaches Lynden about life as a wanderer and the ways of the railroad.
Although life on the rails allows a sense of freedom and carefree fun, this lifestyle also comes with danger. The Duke is running from his enemy, Short Arm, who is determined to make his adversary's days numbered. A tribute to the past and a love letter to America's grand landscape, The Last Professional will take you on a ride you won't want to get off.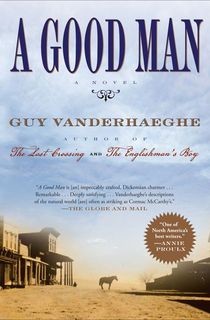 A Good Man
Set in the late nineteenth-century, Canadian and American West author Guy Vanderhaeghe weaves a tale of romance, violence, and jealousy through the character Wesley Case—a former soldier who settles in Montana to buy a cattle ranch—where he works with the American and Canadian militaries to subdue the Native Americans in the wake of the Civil War. Vanderhaeghe provides a compelling and accurate depiction of the conflict between the Sioux tribe and the US military amid a burgeoning romance with a recently widowed woman.
With spectacular descriptions of the landscape and fleshed-out characters that reflect the tumultuous time period, A Good Man offers readers an intriguing tale that skillfully unites the personal with the historical.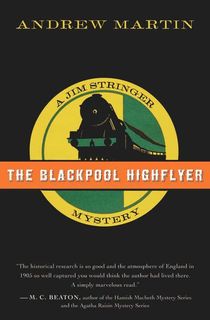 The Blackpool Highflyer
The second book in the trilogy is described as "the best fiction about railways since Dickens" (The Independent on Sunday). The Blackpool Highflyer follows Jim Stringer, a man responsible for driving a train to the seaside resort of Blackpool in the sweltering summer of 1905. Eager to leave behind life in London for frivolous fun, it is to his horror that a passenger dies after his train hits a large millstone in their path. Was this a terrible accident, or was this an intentional murder?
Readers will be enthralled by the atmospheric descriptions of the railway as well as the fascinating escapades of this amateur sleuth.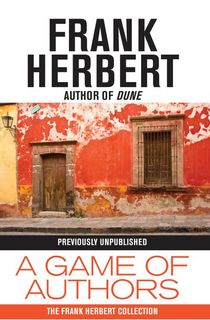 A Game of Authors
A conspiracy thriller from New York Times-bestselling author Frank Herbert, A Game of Authors explores one American journalist's search for answers after he reads a frantic letter that hints at the location where esteemed author Antone Luac may be residing—someone who disappeared in Mexico years prior. Hungry for a story that could further his writing career, Hal Garson travels to Ciudad Brockman to hopefully find some answers.
But with answers also comes the risk of threat, as his investigation puts a target on his back and places him in the path of a crime lord and a Communist insurgent group. The more he searches, the more he begins to realize Antone Luac might not want to be found—nor his lovely daughter, for that matter. Enjoy this story from "one of America's most intelligent, imaginative, and magnetic novelists" (Kirkus Reviews).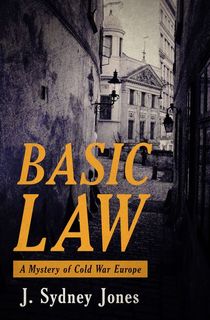 Basic Law
No longer passionate about his work as a journalist, Sam Kramer is disillusioned after covering far too many wars and seeing too many dead bodies. But after the suicide of his ex-girlfriend and German left-wing revolutionist, Reni Müeller, he knows he must use his journalistic skills to uncover the truth of Reni's death.
Trusted as the executor of her memoirs, he must find out the reason why this memoir seems to be missing. Perhaps someone got rid of it to keep their secrets hidden? Or more sinisterly, maybe someone disposed of Reni to keep her quiet? Find out in this suspenseful thriller set in Europe after the end of the Cold War.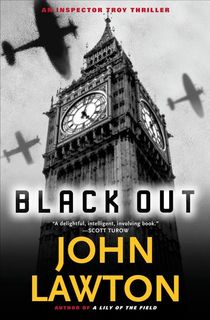 Black Out
An "exciting, fast-moving mystery set against the backdrop of the London blitz in 1944" (Booklist), Black Out is the first of the Inspector Troy novels that portray individuals living during wartime and uncertainty. Seeking refuge in underground shelters during the city's blackout, after an aerial assault from the Luftwaffe, some children discover a severed arm aboveground at an East End bomb site.
However, Scotland Yard Detective Sergeant Frederick Troy knows that this dismemberment could not be from the previous attack and links the body part to a refugee scientist from Nazi Germany. Now Troy must enter a world of mystery, peril, and corruption to uncover vital secrets.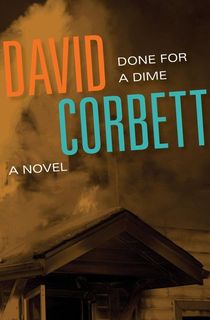 Done for a Dime
A "gritty, uncompromising" story featuring Raymond "Strong" Carlisle, a passionate saxophonist in search of "the deep sweet"—the perfect note all great blues musicians yearn to achieve (The Washington Post). Unfortunately, his life as a charming entertainer has come to an end after he is shot multiple times and left for dead.
Detective Dennis Murchison is on the case and must investigate a drug pusher and Strong Carlisle's son, Toby Marchand. Filled with vivid descriptions of jazz, this complex look into father-son relationships and an individual's resolve toward their passion is sure to entertain.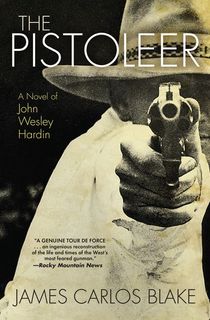 The Pistoleer
From past Los Angeles Times Book Prize-winning author James Carlos Blake, comes a book told from various characters' perspectives, chronicling the life of the infamous Texas outlaw, John Wesley. By 25, Wesley had killed around 40 men and was rumored to have had a pound of lead in his own flesh earned from his countless gunfights. Once jailed, Wesley diligently studied law books until he won his freedom and vowed to lead a respectable life moving forward. But his past refused to set him free, which led to his murder in 1895. Coined as the last authentic gunfighter of the Old West, readers can understand the complexity of a man deemed as evil to some, and a hero to others.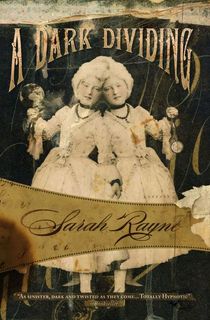 A Dark Dividing
Set in three different time periods, A Dark Dividing offers a captivating mystery surrounding London artist Simone Anderson and her conjoined twin sister, Sonia, who vanished years before. Journalist Harry Fitzglen is fascinated by her whereabouts and the sisters' possible connection to another pair of conjoined twins born a century ago. His questions lead him to Mortmain House, an abandoned mansion on the Welsh border, where he unearths a disturbing history involving people of the past and present.
City of Thieves
The Washington Post calls this novel "a rough-and-tumble tale that clenches humor, savagery, and pathos squarely together on the same page." The critically acclaimed author of The 25th Hour and When the Nines Roll Over and co-creator of the HBO series Game of Thrones brings us a story of friendship during WWII. Lev Beniov is arrested for looting during the Nazis' siege of Leningrad and happens to be placed in the same cell as a deserter named Kolya. They are given a mission with an odd objective that may be their only shot at staying alive: find a dozen eggs so that a Soviet colonel's daughter may use them for her wedding cake. Forced to work together to find a fragile resource amid immense suffering, a heartwarming friendship evolves as two boys become young men in this coming-of-age story.
The Coffee Trader
Once a successful merchant in the city's close-knit community of Portuguese Jews, Miguel Lienzo must now live on the charity of his resentful younger brother after he loses everything due to a shift in the sugar market. Desperate to escape his present misfortune, he partners with a Dutchwoman who suggests a plan to market a new commodity—coffee. In this suspenseful thriller, Miguel will have to face greed, corruption, and the inconsistency of the market. Can he trust others, or does everyone have secret schemes for their own success? Readers will be as enthused about this story as they are about a delectable mug of coffee.