The question has certainly crossed your mind before: What would it be like to experience another time and place? Luckily, mystery fans and history buffs alike can travel through the centuries via sweeping historical mysteries rich with period detail—and we rounded up the best of the gripping best.
From the medieval mystery-solving adventures of a Welsh Benedictine monk to a powerful new WWII-era spy thriller by multi-million copy bestselling authors Giacometti & Ravenne, the following historical mysteries will transport you all while delivering gripping plots rooted in historical fact. So settle into your favorite reading chair and prepare for a thrilling ride into the past.
The Four Symbols
Eric Giacometti and Jacques Ravenne, the authors of the bestselling Antoine Marcas Freemason Thrillers, return this summer with a new historical spy thriller steeped in occult suspense. The Four Symbols is the first installment in The Black Sun Trilogy, a brand-new series penned by the lifelong friends and successful writing duo.
Set during the height of World War II, the Ahnenerbe—a Nazi outfit headed by Heinrich Himmler—is pillaging sacred sites across the world in search of ancient artifacts infused with occult powers. They'll stop at nothing in their quest, cutting a path from the monasteries of Spain to the caves of the Himalayas. Meanwhile, in London, Winston Churchill learns of the Nazi plot and is determined to fight darkness with light. Will the Allies be able to decipher why the Nazis are systematically pillaging landmarks—and, more importantly, will they be able to stop them in time? Favorably compared with Dan Brown's novels, The Four Symbols is a fast-paced, globe-trotting thriller with intrigue aplenty and enough true-to-life facts to satisfy a history lover's thirst for knowledge.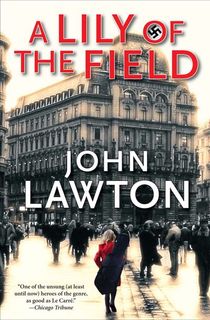 A Lily of the Field
World War II continues to fascinate history buffs and casual readers alike—hence why The Four Symbols isn't the only World War II-era historical thriller on our list. Spanning the years 1934 to 1948, John Lawton's A Lily of the Field traces the unexpected fates of Méret Voytek, a young musician living in Vienna, and Dr. Karel Szabo, a Hungarian physicist interned in a camp on the Isle of Man.
At once a riveting thriller and a touching meditation on war and diaspora, Lawton's seventh Inspector Troy novel explores what it's like to be cast out of your homeland—and not recognize it when you return.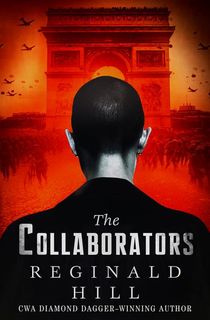 The Collaborators
Best known for his Dalziel and Pascoe novels, Reginald Hill has also dabbled in the realm of historical mysteries. "With thoughtfulness and insight that call to mind le Carré," Hill's standalone novel The Collaborators "captures the collapse of morality in occupied France" (Publishers Weekly).
Günter Mai works for Nazi intelligence, combing Paris for Nazi sympathizers that he can recruit as spies. While carrying out his mission, he comes across Janine Simonian, whose husband is a Jewish member of the Resistance. With the collapse of France looming, Janine strikes an unlikely deal with Günter, spurring irreversible consequences for the both of them.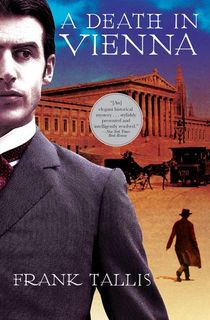 A Death in Vienna
The Chicago Tribune calls this historical mystery "an engrossing portrait of a legendary period as well as a brain teaser of startling perplexity." Consider us sold. In turn-of-the-century Vienna, Max Liebermann is feverishly studying a new scientific theory that's all the rage: psychoanalysis. His studies will come in handy when he's summoned to a baffling scene. A medium was shot through the heart in a room locked from the inside, with no sign of a gun or the fatal bullet. Local authorities can't make heads or tails of the mystery, and Liebermann's intellect is their only hope.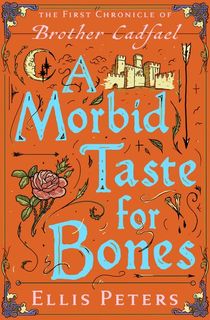 A Morbid Taste for Bones
Reading Ellis Peters is a must for fans of historical mysteries—after all, her long-running Cadfael Chronicles has been credited with popularizing the genre. A Morbid Taste for Bones (1977) is the first installment in the 21-part series featuring 12th-century Benedictine monk Brother Cadfael. In the series introduction, the god-fearing monk uses his wisdom to solve a mysterious death in a Welsh village, giving readers a thrilling, unparalleled glimpse into medieval Europe.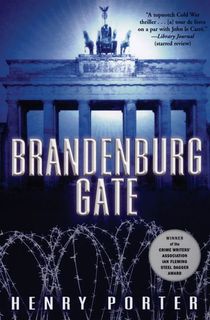 Brandenburg Gate
This "top-notch Cold War thriller" managed to snag the CWA Ian Fleming Steel Dagger Award (Library Journal, starred review). With East Germany on the brink of collapse, the government's intelligence branch sends agent Rudi Rosenharte on one last, desperate mission to weasel some crucial information out of fellow agent Annalise Schering. Alas, this mission is impossible: Rudie knows that Annalise committed suicide, though he's kept her death a secret. When his family is held captive as collateral for the fruitless task, he refuses to be a pawn in the government's game any longer.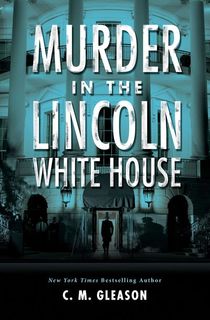 Murder in the Lincoln White House
Abraham Lincoln is inaugurated on March 4, 1861. With the nation divided, everyone in the White House is on high alert for suspicious activity. Despite all necessary precautions, danger comes anyway: a man is stabbed to death just feet away from Lincoln, who summons his nephew to investigate the crime. Adam Quinn teams up with a female journalist and a free man of color to determine who wielded the fatal knife, and what kind of threat they might pose for the future of the nation.
Set in a tumultuous era, with the United States on the brink of the Civil War, Murder in the Lincoln White House gets a nod of approval from the Historical Novel Society, and Publishers Weekly noted that C.M. Gleason "does a good job evoking the period with convincing detail."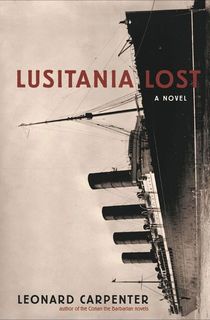 Lusitania Lost
This pulse-pounding mystery by Leonard Carpenter is set aboard the RMS Lusitania, a British ocean liner that in May of 1915 was sunk by a German U-boat off the coast of Ireland. The infamous wartime tragedy claimed 1,198 lives. With a New York mob boss hot on her heels, Alma Brady has run out of escape options. What's a woman on the run to do? In Alma's case, she infiltrates a group of brave nurses bound for the Great War in Europe and hops aboard the passenger ship Lusitania.
Once onboard, Alma meets Matthew Vane, a journalist who believes that the ship is carrying crucial war secrets in its cargo. They strike a deal to help one another. But unbeknownst to both Alma and Matthew, the ship is headed for certain doom. A German U-boat lurks in the ocean depths, and Alma and Matthew are running out of time to uncover whatever dark secrets the Lusitania is carrying.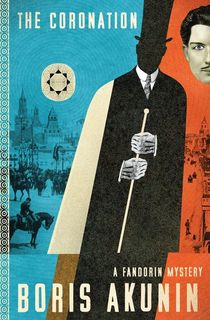 The Coronation
Celebrated Russian author Boris Akunin crafts a shocking hostage situation in the fifth of his Fandorin Mysteries, set in 19th-century Moscow. Grand Duke Georgii Alexandrovich has arrived to witness the coronation of Tsar Nicholas II, but chaos ensues when his four-year-old child, Mikhail, is abducted and held for ransom by an international criminal. Can gentleman-sleuth Erast Petrovich Fandorin save little Mikhail before it's too late?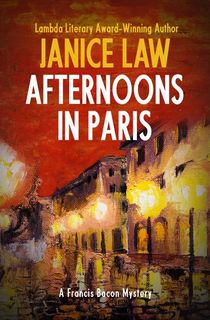 Afternoons in Paris
Francis Bacon always seems to be in the wrong place at the wrong time. Most recently, the young painter has just fled a delicate political situation in Berlin in order to enjoy the decadence of the Roaring Twenties in Paris. One night, he hears gunshots and hastens to the side of a Russian émigré who's been shot—only to be targeted as a meddlesome witness by the assassin that pulled the trigger. This is the fifth Francis Bacon mystery by Janice Law, in which she reimagines the real-life painter as an amatuer sleuth.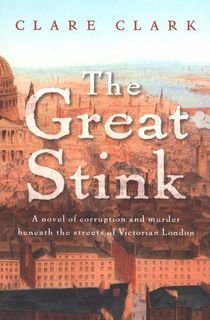 The Great Stink
Clare Clark's mystery offers "a gripping and richly atmospheric glimpse into the literal underworld of Victorian England—the labyrinthine London sewer system" (Publishers Weekly, starred review). The year is 1855, and William May has finally returned home to London from the Crimean War. His new job as an engineer working to improve the city's sewer system seems promising—until someone is murdered in the darkness, and William himself is implicated in the putrid mess that follows.
A Dangerous Fortune
With "political and amorous intrigues, cold-blooded murder, and financial crises," this is "old-fashioned entertainment" that history buffs will find irresistible (San Francisco Chronicle). In 1866, a young student at the prestigious Windfield School drowns. At first glance, the boy's death appears to be an unfortunate accident; however, as the years go by, it becomes more and more apparent that there's more to the tragedy than meets the eye. A tale of treachery and greed, this story about one boy's untimely death winds its way through three decades and gives shape to an astonishing legacy.
A Beautiful Poison
The Great War is over, but there's a new fear gripping New York City. The Spanish influenza has arrived from overseas, and it spares no one in its wake—not even Allene's friends. However, the young socialite soon begins to suspect that her inner circle is being targeted not by the sickness, but by someone with a personal vendetta against them. She joins forces with her long-lost friends Birdie and Jasper to investigate the strange phenomena, before she too falls victim to whatever is striking down her acquaintances.
This post is sponsored by Hodder & Stoughton. Thank you for supporting our partners, who make it possible for Murder & Mayhem to continue publishing the mystery stories you love.