One of the most popular pieces of advice for aspiring writers is to "write what you know." And while its merit is often the subject of debate, author Joseph Wambaugh certainly is in favor.
After joining the United States Marine Corps, a 23-year-old Wambaugh followed in his father's footsteps to start a career with the LAPD. Over the course of the next 14 years, he proved himself to be a formidable force on the Los Angeles crime beat, rising from a rookie patrolman to a veteran sergeant. But all the while, he was secretly using his everyday experiences to write what would become the gold standard of police procedurals.
With the publication of his 1971 debut, Wambaugh demonstrated that crime fiction wasn't all guns, bad guys, and mad dashes through shady neighborhoods—it was also an opportunity to explore the intimate, unseen sides of life as a member of law enforcement. This meant that his cops were not the cardboard heroes of similar novels, but flawed individuals that fought internal demons as well as criminals. It was the beginning of a new kind of police procedural—one that eventually earned Wambaugh Edgar Awards and the Mystery Writers of America Grand Master Award.
Even though his growing popularity as an author forced him to retire from the LAPD, Wambaugh never quite left the crime-ridden streets of California. He continues to write what he knew best, producing countless novels and true crime books about the troubled men and women who stand on the front lines of a daily war for justice. Check out some of our favorite Joseph Wambaugh books below!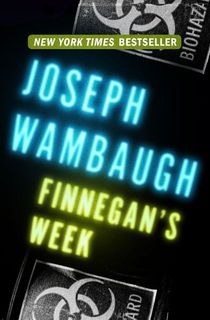 Finnegan's Week
Thrice-divorced and with unfulfilled dreams of an acting career, detective Fin Finnegan is in the throes of a midlife crisis. But while he thinks that busting San Diego criminals isn't his true calling, his latest case does offer some movie-worthy adventure: Two low-life truckers have not only nicked 2,000 pairs of shoes from the Navy—they've also caused a deadly toxic spill in Mexico. With one child killed in the aftermath, Fin is asked to help clean up the mess and track down the culprits. Luckily, he'll get a little help from two attractive female detectives—one from the U.S. Navy; one from an environmental agency—that only add to the fun, stress, and drama of navigating Tijuana's criminal underworld. Finnegan's Week is a raunchy and uproarious crime novel that proves "Wambaugh [is] at his cleverest in the sexy, gin-soaked Nick & Nora Department" (Kirkus Reviews). We'll cheers to that.
Hollywood Station
After a ten-year hiatus, Wambaugh returned to the world of fiction with this "outstanding" series kick-off. Hollywood Station offers our first introduction to a troop of edgy, overworked cops as they go toe-to-toe (sometimes successfully and sometimes not) with the denizens of Los Angeles. But when they aren't chasing after meth addicts, jewelry thieves, and associates of the Russian mafia, they're dealing with challenges we readers are more familiar with: Budgie Polk must learn to juggle the responsibilities of being a single mom as rookie Wesley Drubb tries to escape the shadow of his wealthy family. The result is a compelling, nuanced portrayal of urban cops in the post-Rodney King era—and one of the best entries in Wambaugh's impressive roster of procedurals.
Related: The 30 Best Female Detectives and Amateur Sleuths in Mystery Fiction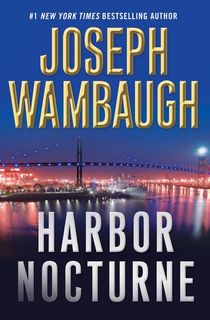 Harbor Nocturne
Dinko has followed in the career footsteps of his elders—but his criminal extracurricular activities and connections set him apart from the other Babich men. Once he starts seeing Lita, a bar dancer he meets while doing a favor for a friend, he begins to think love will turn him into the stand-up guy his mother wants him to be. Instead, this new romance puts him at the mercy of Southern California gangs and human trafficking, further threatening any chance at redemption. As Dinko falls deeper into trouble and in love, Wambaugh's beloved Hollywood Station cops are on the case—from aspiring actor Nate Weiss to surfers Flotsam and Jetsam—hoping to arrest the criminals responsible for the deaths of smuggled Asian immigrants.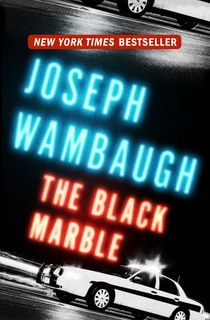 The Black Marble
A.A. Valnikov has grown weary after years as a homicide detective, so when he receives his latest case—tracking down a stolen show dog—he isn't too keen on cracking it. It doesn't help that his sidekick, Sgt. Natalie Zimmerman, has a romantic history that's turned her against all men. And it certainly doesn't help that Valnikov reaches for the bottle whenever he's stressed (which is most of the time). But what begins as a reluctant partnership turns into an unexpected romance as the pair gets closer to each other and to bringing little Vickie home to her socialite mother. "Terrifying...romantic…[and] beautifully constructed," The Black Marble is as much a crime novel and satire of dog shows as it is a memorable character study of two jaded cops who find love where they least expect it. Stick around for the 1980 film adaptation, for which Wambaugh wrote the screenplay and won an Edgar Award.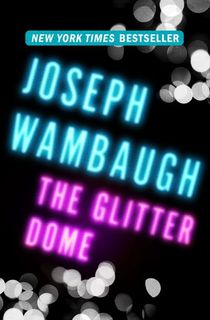 The Glitter Dome
The two LAPD detectives at the center of this New York Times bestseller are a little rough around the edges: Al Mackey has had a longer-lasting relationship with booze than with any of his three ex-wives. Meanwhile, Martin Welborn wrestles with work-related PTSD and his own marital issues. Together, they make a burned-out, screwed-up pair that is somehow entrusted with solving the murder of Hollywood honcho Nigel St. Claire. Their efforts to catch the killer soon lead them to confrontations with rival cops, the ugly side of the movie biz, and to the shocking discovery that St. Clair had a taste for illegal snuff films. The Glitter Dome has the hallmarks of the best Wambaugh novels—violence, satirical humor, and mystery—and it's all carried by two central characters whose internal conflicts are just as interesting as their run-ins with L.A. villains.
Related: 10 Hard-Boiled Crime Novels for George Pelecanos Fans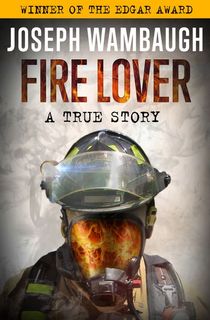 Fire Lover
As a lifetime admirer of law enforcement, John Orr took his rejection from the LAPD and LAFD especially hard. But it wasn't enough to deter him from working alongside his crime-fighting idols: Instead, he took a job at the Glendale Fire Department, where he made a name for himself as an unrivaled arson investigator. Little did anyone know, the elusive Pillow Pyro that Orr so relentlessly pursued was, in fact, Orr himself—making him the murderer of four people and the criminal behind an estimated 2,000 fires. Wambaugh lays out Orr's twisted deception in this Edgar Award-winning true crime book, revealing how the respected Southern California hero was nothing more than a killer who burned everything and everyone he touched.
The New Centurions
Wambaugh first burst onto the literary beat with this 1971 crime novel that, like all of his later work, explores the rigors of a career in law enforcement. It follows the friendships between three cops-in-training at the police academy. There's Serge Duran, an ex-Marine whose denial of his Chicano roots proves more troublesome than some of the craftiest felons. Gus Plebesly's apprenticeship with an older cop helps him overcome his insecurities and nab a position within the University Division—but it doesn't prevent him from neglecting his marriage. And finally, after dropping out of college and half-heartedly accepting a job with the LAPD, Roy Fehler's dislike of his department comes to have negative repercussions. Their separate storylines all build towards a reunion at the Watts riots of 1965, painting a harrowing but humanizing portrait of three men trying to bring stability to struggling communities and their own lives.
The Onion Field
The Onion Field marks Wambaugh first dabbling in true crime and recounts the fatal confrontation between two criminals and the LAPD officers monitoring them. On March 9, 1963, cops Ian Campbell and Karl Hettinger approached known robbers Gregory Powell and Jimmy Lee Smith, only for the tables to quickly turn. After an armed and loaded Powell forced both men into his car, he and Smith drove them to the onion field that would become the site of Campbell's tragic execution. The murder and Hettinger's miraculous escape captured the attention of the public and of Wambaugh, who published this 1973 bestseller before adapting it for the big screen six years later.
The Blue Knight
Bumper Morgan is just days away from ending his 20-year career on the LAPD force. It's a bittersweet farewell: On the one hand, Morgan is deeply invested in his work, and proud of what he's accomplished. On the other hand, he isn't the spritely cop of his yesteryears—he's out of shape and suffering from worsening eyesight—and has a fiancée anxiously waiting for her "Blue Knight" to come home. But this last hurrah through the L.A. streets will throw plenty of obstacles in his way, including the secrets he's kept buried for decades. Joseph Wambaugh so successfully "[captured] the excitement, terror, pity, and occasional tedium of police work" with this 1973 novel that he inspired two television adaptations—one film and one show (The Boston Globe).
This post is sponsored by Open Road Media. Thank you for supporting our partners, who make it possible for Murder & Mayhem to continue publishing the mystery stories you love.
Featured photo of Joseph Wambaugh: Wikipedia