Spunky, reserved, wise, naïve, young, old, thoughtful, brash, modern, and retro: These are just a few things that describe our favorite female detectives. Other than their knack for solving crimes and their gender, they may not have much in common. But we love them all all the same.
These 30 women are at the top of their game in each novel, short story, play, television episode or film they star in. Discover the 30 best female detectives of all time.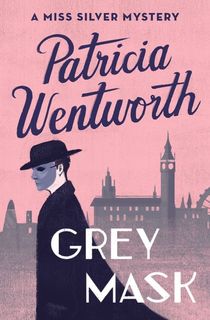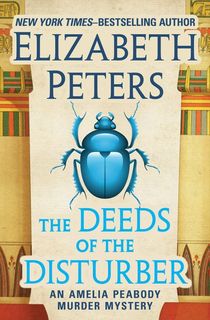 The Deeds of the Disturber
Amelia Peabody, Victorian Egyptologist, has been charming readers since the 1970s. Amelia left England after inheriting her father's fortune, only to fall in love with Egypt. She is far ahead of her time and will delight readers with her intelligence, daring, and all-too-often accidental humor.
Related: Amelia Peabody Investigates a Cursed Mummy in The Deeds of the Disturber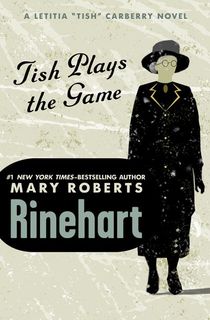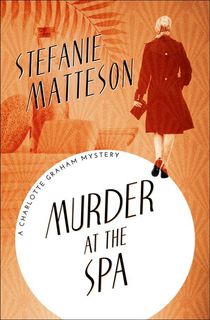 Murder at the Spa
Charlotte Graham has decided to retire gracefully from the screen. With over 40 years of stage and movie credits to her name, it's time to take a break. But when she arrives at her friend's spa, ready for a relaxing vacation, she finds that she has instead been called in to help catch a murderer. This elegant amateur sleuth will appeal to fans of Miss Marple and Agatha Christie.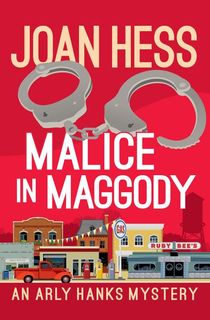 Malice in Maggody
Chief Ariel "Arly" Hanks returned home to Maggody, Arkansas after divorcing her husband and big city lifestyle. Joan Hess excels not just at creating suspense, but also humor in her Maggody series. Arly's honesty, sarcasm, and police work rank her among the best of all time.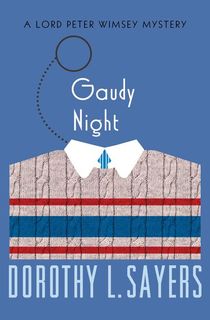 Gaudy Night
Although Harriet is frequently cast as sidekick to Dorothy L. Sayers's Lord Peter Wimsy, she has her own time to shine in Gaudy Night. And shine she does. Harriet, a mystery writer who fell under suspicion for her fiancé's death in Strong Poison, has become adept at using her writing skills to decipher mysteries. But when one comes to her alma mater, can she discover who is terrorizing her friends and colleagues?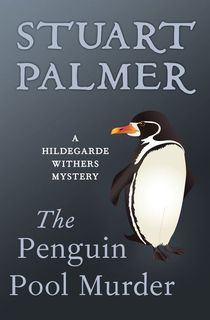 The Penguin Pool Murder
Miss Withers teaches the third grade in New York City, so she has a very particular brand of unflappability. Her first detecting comes on a field trip to the New York Aquarium, and her adventures only get stranger and funnier as she continues. No matter where she goes, Miss Withers remains her poised, romantic self.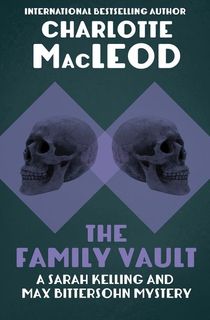 The Family Vault
Sarah Kelling may share billing credit with Max Bittersohn, but she is the true star of Charlotte MacLeod's classic mysteries. "America's Agatha Christie" excelled at writing mysteries that are more than they appear–as Mrs. Kellling traverses her uppercrust Bostonian society, their ideals and mores are subtly pierced.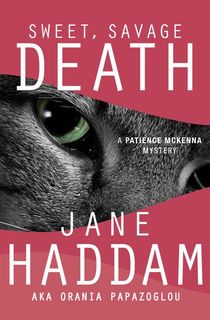 Sweet, Savage Death
Get the inside scoop with this romance/crime writer turned investigator. Patience leverages her expertise as a crime writer to solve a number of mysteries. Pay, never found without a cigarette in hand, takes each new act of violence in stride and finds the killer without fail.
Déjà Dead
Perhaps best known as the overly logical forensic anthropologist portrayed by Emily Deschanel on FOX's Bones, Temperance Brennan is also the star of her own book series, written by Kathy Reichs. We have a soft spot for both versions of the character, but Reichs's impulsive, emotional, and brilliant creation has our heart.
Amateur City
Created by Katherine V. Forrest, Kate Delafield ushered in a new variety of detective fiction–the lesbian mystery. A small but mighty niche, lesbian mysteries have become increasingly common, from Anne Holt's hard procedurals featuring Hanne Wilhelmsen to the twisty psychological mysteries favored by Sarah Waters. But Kate started it all in Amateur City, and we've been adoring the tough, complicated, and lovable detective ever since.
The Secret of the Old Clock
For many a young reader, Nancy Drew opens the door to the beguiling world of mystery fiction. Although many of her original tales may read as a bit, well, dated today, her stories have inspired people around the world, from Sonia Sotomayor to Laura Bush. Nancy's smarts, straightforward nature, and independence endeared her to every reader.
Maisie Dobbs
Between World War I and II, Maisie Dobbs returns to London only to discover that life has become rather dull. After working as a nurse in the first World War, Maisie needs something to keep her busy. So, in 1929, she opens a private investigative agency–and if she psychologizes her clients along the way, so be it. Maisie may be a bit too close to perfect for some readers' taste, but we find her as sweet as can be.
Related: 7 Anne Perry Books About Sleuths and Murders of the Past
Cocaine Blues
Phryne Fisher is another sleuth from the 1920s, but her detecting takes place elsewhere–on a different continent in fact. An aristocrat with grit, Phryne solves crimes in Australia. If you love evocative period pieces, descriptions of sumptuous clothing, intrigue, and humor along your mystery, Phryne is your perfect female detective.
An Unsuitable Job for a Woman
P.D. James's most iconic detective may be Adam Dalgliesh, but Cordelia Gray is more to our tastes–and not just because of her gender. Cordelia is relatively new to the whole detecting business: In An Unsuitable Woman for the Job, she unexpectedly becomes the head of her agency when her boss commits suicide. But Cordelia has a good, if young, head on her shoulders. And her outings are among our favorite P.D. James stories.
Silent in the Grave
When her husband suddenly dies, Lady Julia Grey is swept into a life of mystery and detecting. Her arch humor, doggedness, and intelligence make her stories a pleasure to read. And the setting, 1880s London, will thrill any historic mystery fan.
When Death Comes Stealing
Meet Tamara: A single mom struggling to get by in Newark, she puts her skills as a former cop to use as a PI. Tamara is tough, sexy, smart, and willing to do whatever it takes to give her son a better life.
The Inspector and Mrs. Jeffries
Mrs. Jeffries may not seem like a female detective worth loving at first glance–after all, she's just the housekeeper to famous Scotland Yard Inspector Witherspoon. But as quietly and competently as she manages Witherspoon's house, she also manages his cases, making the connections that Witherspoon just can't on his own. This motherly creature is the perfect conduit for a cozy mystery series you can spend an afternoon or a lifetime reading.
Death Comes As Epiphany
Travel all the way back to the 12th century to sleuth alongside Catherine LeVendeur, an ecclesiastical scholar-turned-detective. In her first adventure, Death Comes As Epiphany, Catherine is on the verge of becoming a nun when her mother superior Heloise (yes, of Heloise and Abelard) sends her out into the world to find out who has been vandalizing Abelard's manuscripts. Catherine is a charming, intelligent heroine who will give you a view into 12th century nunneries, monasteries, and life.
The Murder at the Vicarage
Oh, Miss Marple. What can we say about you that has not been already said? Miss Marple's demure demeanor, quiet but sharp intelligence, light humor, and impeccable memory have long made her a favorite among favorites. Her very first adventure, The Murder at the Vicarage, introduced readers to a sleuth worthy of admiration.
Dead Time
Travel to Chicago with Eleanor Taylor Bland's iconic Marti MacAlister. Left to raise a child alone after her undercover cop husband is killed, Marti finds herself in the midst of cases touching the lives of her family and loved ones regularly. Bland's careful characterization and intense police procedurals make Marti deservedly beloved.
Field of Blood
Denise Mina's many crime contributions are lauded near and far. Her particularly intense fiction has carved out its own niche in both the 'Tartan Noir' and the general mystery world. Paddy Meehan, an ambitious journalist/detective, has claimed a special space in our hearts. Paddy, a young woman in a man's world, gets her break in 1980s Glasgow when a brutal murder's victim is her fiancée's cousin. Paddy is vulnerable, intelligent, ambitious, and capable.
A is for Alibi
Sue Grafton's iconic character is featured in the Alphabet Mystery novels, which sadly ends with Y is for Yesterday, due to the author's death in 2017. After spending two years in the Santa Teresa police force, Kinsey drops out to become a private investigator, following in the footsteps of her beloved Aunt Gin. Kinsey's many relationships, hard-as-tacks personality, and commitment to getting her job done–and done well–endeared many a reader to her over the 35 years of stories.
Related: G Is for (Sue) Grafton
Baltimore Blues
Laura Lippman is a powerhouse of modern crime writing, and her "accidental PI", Tess Monaghan, is responsible for placing her on the map. Tess lives and writes in Baltimore, until she gets sucked into the investigative business. She puts her smarts and her knowledge of her beloved city to use, solving mysteries that no one else can. Tess feels real in a way that so many other detectives don't–you can imagine running into her at a local Baltimore coffee shop.
Murphy's Law
After Molly Murphy kills a man–in self-defense–she must leave her beloved Ireland to remain free. Once she arrives in New York City, she becomes a suspect in another murder. In proving her innocence, Molly discovers a knack for sleuthing that will help her remain in America.
Land of Shadows
Elouise "Lou" Norton never accepts the simple explanation in her cases. And when you're a detective in Los Angeles, it's all too easy to let the easiest option become the foregone conclusion. But Lou's own history, including a long-lost sister, keeps her going through every case. Lou is smart, funny, tough, hard working, and surrounded by friends you'll love nearly as much as the detective herself.
The Unexpected Mrs. Pollifax
Mrs. Pollifax, old, widowed, and bored, is simply over her life. So, naturally, she decides to apply to work for the CIA. When she somehow manages to get that job, she proves her mettle, despite a lack of training. Soon, she becomes one of the CIA's most useful agents. Combining whimsy with serious missions, Mrs. Pollifax's adventures will satisfy any reader.
The Crow Trap
Now portrayed by Brenda Blethyn in an ITV series, Vera Stanhope is one of the United Kingdom's most esteemed detectives. Her brusque manner always manages to get to the bottom of even the most mysterious of crimes. And whether you read about Vera's cases or watch them, you'll be transported to North Yorkshire alongside her.
Daisy Wells and Hazel Wong
Murder is Bad Manners
An alternative to Nancy Drew, Daisy and Hazel open a detective agency in their posh British private school, only to discover that it seems there are no mysteries to be solved. Soon, however, they unearth a number mysteries lurking just below the surface–and start on their path to sleuthing stardom.
Blanche on the Lam
When Blanche White, a housekeeper in North Carolina, is stiffed by her employer, she decides that it's time. Hiding out after bouncing a check, she ends up at a strange mansion–and the bodies begin to pile up around her. Blanche quickly puts her brains to use to find out just what's going on. Even with only four installments, this smart and independent amateur sleuth burrowed her way into our hearts.
Featured photo via cover of "An Unsuitable Job for a Woman"
KEEP SCROLLING FOR MORE MYSTERIOUS STORIES