There is a chill in the air. The leaves are turning brilliant colors and the pumpkin spice lattes are piping hot. As the days shorten, the nights darken, and the weather cools, you're craving slower indoor activities. Perhaps you want to read a cozy mystery while bundled in a soft blanket, or knit a handmade gift for a loved one as the holiday season approaches. Why not do both?
Here are eight knitting cozy mysteries for you to enjoy this autumn.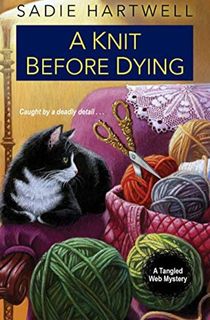 A Knit before Dying
Josie Blair is contentedly busy. She's running her own business, writing her newly launched a blog, and meeting up with her knitting friends to craft homemade items. Her new neighbors, Lyndon and Harry enlist her to help repurpose a box of vintage crocheted doilies with quite intriguing designs. But when Lyndon is found stabbed to death and Harry is blamed, Josie finds herself helping with much more than old doilies.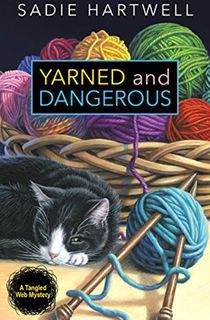 Yarned and Dangerous
Josie Blair is forced to return home to Dorset Falls, Connecticut after a not-exactly-successful stint in the New York fashion world. Her uncle has been severely injured in a car accident and recently unemployed Josie is the perfect choice to care for him. She returns home to help her uncle and sort through her late aunt's yarn shop, Miss Marple's Knits—which has been in business for years. The shop is just beginning to grow on her when Josie hears that a member of the town's knitting club is found dead in a pile of yarn.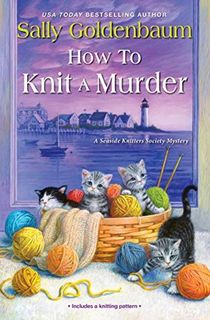 How to Knit a Murder
Rose Chopra finds herself welcomed into a community of seaside knitters after she is in the right place at the right time to save a shipment of yarn from water damage. Being accepted and welcomed by the knitters helps Rose settle into the town—until she's the last one seen at the scene of a murder. The knitters become wary of their new friend and Rose grapples with her past secrets coming out.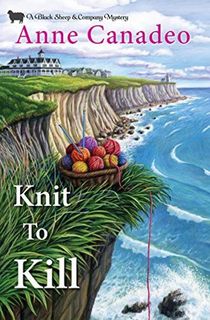 Knit to Kill
A group of knitters takes a weekend away to celebrate one of their member's upcoming wedding. One of the group's members has a friend, Amy, who owns a house with spectacular ocean views and cliff walks—and she's happy to host the knitters. Soon after their arrival, a man is found dead nearby—and it doesn't look like an accident. A relaxing bachelorette trip turns into an investigation and the knitters are prepared to help.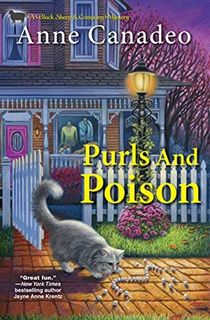 Purls and Poison
After a public spat with her work rival, Liza Devereaux is found dead. Suzanne Cavanaugh, the rival, is the number one suspect. Suzanne's friends from her knitting group, the Black Sheep Knitters, are sure that she has been framed—they just need to prove it.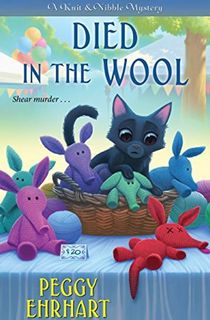 Died in the Wool
The Nibble knitting club spent their day selling their creations to fundraise for the local high school. As she is breaking down their booth, Pamela discovers a dead body hidden under their table. The victim was an unpopular teacher at the school and the prime suspect has an alibi. The Nibble knitters must quickly figure out what happened before the killer strikes again.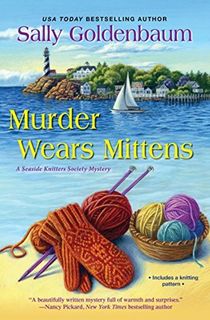 Murder Wears Mittens
Cass Halloran is in a rush to meet up with her knitting group. Cass can't get the look on a young boy's face she passed in her hurry out of her head. The next day she and her fellow knitters find the boy and his sister to have been seemingly abandoned by their mother. The knitters take it upon themselves to stage a family reunion, but their plans change when a town recluse is found dead—and the children's mother is a suspect.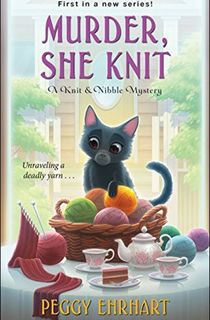 Murder, She Knit
Hosting the Knit and Nibble knitting club has helped fill up some of Pamela's life since becoming an empty nester. Pamela is even more excited that her old friend, Amy, has moved to town and joined the group. Things turn sour when Amy is discovered stabbed through the chest with a knitting needle from her own kit. Pamela and the Knit and Nibble members must move quickly before the killer claims another victim.