Long before author Lisa Black started writing suspenseful thrillers, she pursued an entirely different career: as a forensic scientist and crime scene investigator. After going back to school to earn a bachelor's degree in biology, Black found employment at the Cuyahoga County Coroner's Office in Cleveland, Ohio. There, she examined trace evidence from crime scenes, such as gunshot residue, hairs, clothing fibers, DNA, blood spatter, and more. Later, she moved to South Florida and now works there as a fingerprint examiner analyzing crime scenes.
Black's career as a forensic scientist inspired her to write the New York Times bestselling Theresa MacLean series, beginning with Takeover in 2008. This intriguing series about a forensic scientist delivers just as many thrills as it does chills, and immediately earned Black a name for herself in the crime fiction literary circuit. Following the success of the MacLean series, the Gardiner and Renner novels followed with just as much heart-racing entertainment, maybe even more.
Related: Bernard Schaffer: My Life as a Mystery Writer and Real-Life Criminal Investigator
With nearly a thousand hours of forensic instruction under her belt and having testified in court approximately 65 times, writing about forensic science, law, and court proceedings comes naturally to Lisa Black, and her expertise shines through in her detailed, realistic novels. Her personal experience in the field that her characters work in and an artistry with words make her thriller novels nothing short of addicting. Plus, she's churned out over a dozen novels in about as many years, giving her a reputation as a prolific writer.
Lisa Black has become a household name for anyone who enjoys racing through a thriller or crime fiction novel. However, it may be difficult for newly interested readers to decide where to begin. Look no further: here are the essential Lisa Black novels that you should dive into first.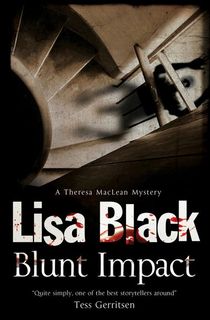 Blunt Impact
The fifth novel in the Theresa MacLean series revolves around a young girl named Anna, also known as Ghost. When Ghost exposes a tumultuous story of murder and destruction, forensic scientist Theresa MacLean steps in to assist the young girl before she tangles with disaster. Ultimately, Theresa finds herself responsible for Ghost and will stop at nothing until her safety is guaranteed.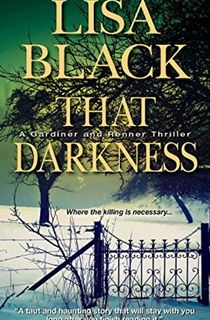 That Darkness
The first entry in the Gardiner/Renner series, That Darkness is an impressive read, to say the least. It follows Maggie Gardiner, a forensic investigator based in Cleveland, who discovers the bizarre death of a teenage Jane Doe. As Gardiner follows every lead possible, she is unaware that the killer, Jack Renner, is watching her every move. The book is a gritty chase for the truth and Gardiner is at the center of it all. From beginning to end, Lisa Black's talent for creating characters and settings with a beautifully crafted storyline will make you reach for That Darkness time and time again.
Related: 11 Heart-Pounding Medical Thriller Books for Patricia Cornwell Fans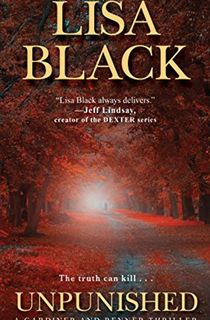 Unpunished
Lisa Black's second installment in the Gardiner/Renner series, Unpunished, picks up with the death of a copy editor at the local paper. The body was found hanging above the newspaper assembly line, and the death is deemed a suicide. However, Maggie Gardiner suspects foul play. In a dramatic twist, Maggie partners with Jack Renner and puts his unique skill set to the test as a homicide detective. But little does Maggie know, Jack is still acting on his murderous desires. Even though this is the second addition to the series, it still works as a standalone novel if one chooses to begin here.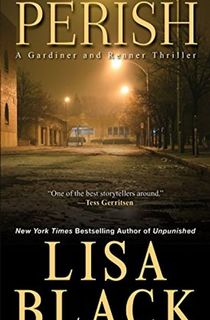 Perish
The third installment in the Gardiner/Renner series is a gruesome crime story wrapped up in the mystery of a wealthy woman's horrifying murder. In order to solve the case, forensic investigator Maggie Gardiner teams up with detective Jack Renner once again. The two discover that every single one of the woman's associates is considered a suspect. But when another officer finds a new string of evidence, the investigation takes a drastic detour. At the same time, Maggie cannot seem to shake the sinking feeling that she may be the next target.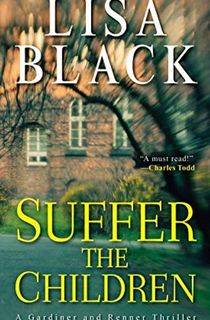 Suffer the Children
Maggie Gardiner and Jack Renner are back for the fourth installment in the series; this time around, they're investigating the murder of a 15-year-old foster girl who was found dead at a juvenile detention facility in Cleveland. They uncover disturbing evidence that she may have been involved in a relationship with a much older man. With two investigators familiar with deceit in their own ways, the duo grows closer to finding the killer.
Trail of Blood
The third Theresa MacLean novel, Trail of Blood, finds the forensic scientist in the midst of solving a decades-old string of murders that occurred in Cleveland during the Great Depression. When she discovers a body that may be linked to America's home-grown version of Jack the Ripper, Theresa is led down a rabbit hole of psychopathology and forensic science. A dark history has resurfaced, and it refuses to remain buried.
Defensive Wounds
The fourth novel in the MacLean series sees Theresa's daughter Rachael begin a summer job at a Cleveland hotel. In a jarring twist, Rachael calls her mother to inform her that a murder has taken place there. Theresa discovers that a criminal defense attorney was the victim and his body was bound and beaten. When more bodies begin to surface, each killed in a similar fashion, Theresa and Rachael discover that a serial killer is on the loose.
Close to the Bone
The seventh installment in the Theresa MacLean series, Close to the Bone brings destruction to her one-time safe haven at the medical examiner's office. After 15 years on the job, murder begins to surround her in deeply personal ways. In a strange turn of events, Theresa discovers that she has a place on the murderer's list, while the body count continues to rise at an alarming rate.
Related: 20 Sizzling New Mystery and Thriller Books We Can't Wait to Read This Summer
Let Justice Descend
Lisa Black's most recent publication and installment in the Gardiner/Renner series, Let Justice Descend, is a story of vicious electoral politics. Jack Renner comes closer to revealing his own killer tendencies while investigating the latest homicide case to reach the medical examiner's office. As a result, alliances begin to waver.