In 1990, burgeoning crime writer Patricia Cornwell published Postmortem. The novel introduced readers to Dr. Kay Scarpetta, a name now synonymous with the medical thriller genre. Courageous and bright, the Richmond, Virginia medical examiner solves mysteries with the help of forensic clues and her expertise in the science of death. There are now over two dozen novels in the Kay Scarpetta series, which has been credited with inspiring other authors as well as the depiction of forensics on TV, from CSI: Crime Scene Investigation to Cold Case Files.
If you're a Patricia Cornwell fan, you'll love the following novels. These medical thriller books feature many of the same elements that make the Kay Scarpetta series so addicting. With strong female protagonists, realistic forensic clues, and high-stakes thrills, these books will teach you a thing or two about science—and, of course, deliver a compelling mystery to boot.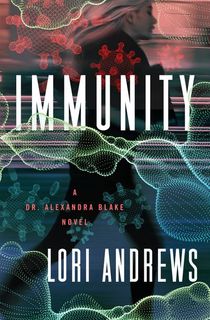 Immunity
"The scenario is chilling and the expertise is undeniable" in this ripped-from-the-headlines thriller (Booklist). In the third novel featuring Dr. Alexandra Blake, the pathologist has been asked to examine a body exhibiting strange symptoms. Contrary to the general consensus that the man died of a cocaine overdose, Alex fears she's witnessed the symptoms of a devastating new disease. And the worst part is, no one will heed her warnings.
Related: 11 New Mystery and Thriller Books We Can't Wait to Read This Spring
In real life, author Lori Andrews is an internationally recognized authority on biotechnologies. Her expertise adds a dose of realism to this novel, the same quality that makes the Kay Scarpetta novels so readable.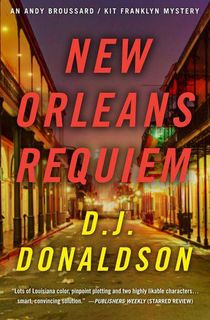 New Orleans Requiem
"For those who like their lab talk down and dirty," look no further than this Louisiana-set medical thriller. Chief medical examiner Andy Broussard and criminal psychologist Kit Franklyn have teamed up once again to solve a string of recent murders—and this time, it's personal. The killer is leaving Scrabble tiles arranged among his victims' remains to convey some kind of twisted message that Andy believes is aimed at him. The colorful city of New Orleans provides an atmospheric backdrop to a harrowing game of cat-and-mouse.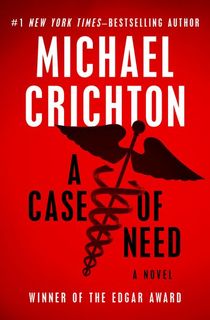 A Case of Need
Before Michael Crichton penned Jurassic Park and other bestsellers, he graduated from Harvard Medical School. He never practiced as a doctor, but he did put his degree to good use by giving us this suspenseful and well-informed read about the Boston medical community. When a prominent doctor's teenage daughter dies during a botched abortion, all of Boston is abuzz with rumors. Was it malpractice? Or murder?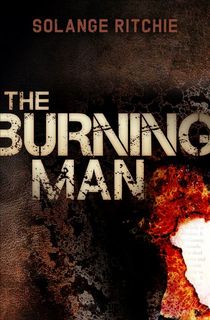 The Burning Man
If a strong female lead like Kay Scarpetta is what you're after, The Burning Man will have you riveted from the first page to the last. FBI forensic pathologist Catherine Powers is working with the Orange County sheriff's department to investigate a string of brutal murders. They've all been committed by the same offender, a sadistic individual dubbed the Burning Man. Hot on the trail of a serial killer, Catherine isn't one to back down from a challenge—but this latest case threatens to consume her, especially when the killer himself begins to stalk her.
Related: Celebrating the Female Mystery Writers Who Craft Our Favorite Thrilling Reads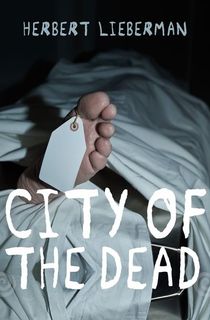 City of the Dead
"A morbidly fascinating novel," this is a gritty portrayal of crime and death in 1970s Manhattan (The New York Times). As the city's chief medical examiner, Paul Konig deals with the latter on an everyday basis. But when his daughter is abducted by a dangerous stranger, violence becomes a sickening reality. Between the taunting phone calls from his daughter's captor and ongoing challenges at work, Paul is coming dangerously close to a breakdown, yet he knows he has to pull himself together. If he can't save his daughter, who will?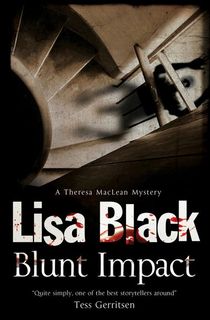 Blunt Impact
Forensic scientist Theresa MacLean resembles Patricia Cornwell's beloved protagonist in her unwavering commitment to justice, no matter the personal risk. Her latest investigation appears to be a routine, albeit tragic case: a female construction worker committed suicide by jumping to her death at a work site. However, Theresa soon comes to believe that the woman was actually murdered. While searching for additional clues to bolster her theory, she meets the woman's 11-year-old child, a girl nicknamed Ghost. Ghost claims to have witnessed her mother's killer, and is a crucial piece of the puzzle—if Theresa can keep her safe long enough to testify.
Related: 13 Mind-Bending Psychological Thriller Books for C.J. Tudor Fans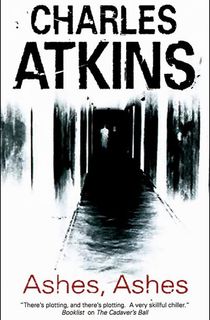 Ashes, Ashes
Forensic psychologist Dr. Barrett Conyors has seen her fair share of disturbing files, but the rest of her life's work pales in comparison to the case of Richard Glash. A serial killer obsessed with John Wayne Gacy and Charles Manson, Glash is now safely behind bars. For now, that is. His naive attorney wants him to be transferred from a state prison to a minimum-security psychiatric hospital. It's a move that Dr. Conyors knows is a catastrophic mistake, but is helpless to stop...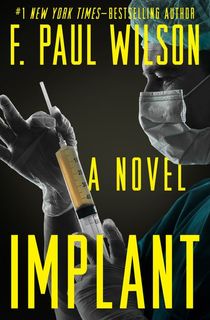 Implant
Pick up Implant to discover why New York Times bestselling author F. Paul Wilson is considered "one of the masters of the medical thriller" (USA Today). Gina Panzella works in an operating room in Washington, D.C. alongside plastic surgeon Dr. Duncan Lathram. Dr. Lathram has recently made medical history for his invention of a dissolving implant that allows surgical incisions to heal without scarring. But Gina senses that there's something off about the prominent doctor—a suspicion that only deepens with the mysterious deaths of a number of patients. Is Dr. Lathram a miracle worker...or an angel of death?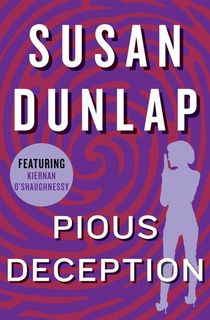 Pious Deception
Kiernan O'Shaughnessy loved her job as a medical examiner, from the day she was hired to the day she was let go. Now, she runs a private detective agency in La Jolla, California, where she specializes in cases that require medical background knowledge. Her latest case will take her to a Roman Catholic Church in Phoenix, Arizona, where a young priest was found hanged. It's up to this prickly medical examiner-turned-detective to determine whether his death was a suicide, an accident, or something altogether more sinister.
Related: 13 First-in-Series Mysteries to Keep You Entertained While Under Quarantine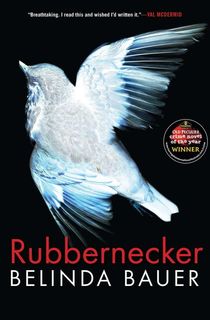 Rubbernecker
As a medical student with Asperberg's Syndrome, Patrick Fort already has a hard time fitting in with his classmates. His life is about to get even more challenging when he spots an anomaly in his school's cadaver lab. One of the bodies is a man who supposedly died of heart failure, but Patrick believes that his death was no accident. As he tries in vain to convince his classmates and professor that Cadaver 19 was murdered, you'll find out why Bustle called this a "murder mystery with more twists and turns than a rollercoaster."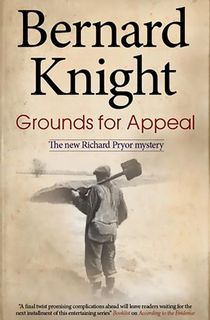 Grounds for Appeal
Author and real-life forensic pathologist Dr. Bernard Knight has set this medical thriller in 1950s Wales. When a headless body is found in a nearby bog, Home Office pathologist Dr. Richard Pryor and his partner, forensic biologist Angela Bray, set out to solve the unsettling crime. The first order of business is to determine the victim's identity, with a distinctive Batman tattoo leading their search. Knight "combines solid science and culture of the period" to create "another entertaining entry" in the Richard Pryor Mysteries (Booklist).
This post is sponsored by Open Road Media. Thank you for supporting our partners, who make it possible for Murder & Mayhem to continue publishing the mystery stories you love.