As a reader of all manner of thrills and chills, you know that half the fun of racing through a mystery novel is, well, solving the mystery. But sometimes, the who, what, where, when, and why is all too transparent. If you find yourself anticipating a mystery novel's ending far too soon, leaving some guesswork to be desired, first of all, congrats! You're a certifiable gumshoe. The next order of business is to find a real challenge. Allow us to suggest you try a locked room mystery on for size.
Also known as "impossible crime" mysteries, locked room mysteries are a subgenre of detective fiction. They involve a crime committed in such a way that it seems impossible that the perpetrator could have entered or escaped without detection—the most common example being someone who has been murdered inside a securely locked room.
The earliest example of the locked room mystery was also the first modern detective story in the English language: "The Murders in the Rue Morgue," an 1841 short story by Edgar Allan Poe. While this story is definitely worth a read, locked room mysteries have only gotten more complex and fascinating over time. They persisted well into the Golden Age of Detective Fiction; accordingly, you'll find many of our recommendations were penned in the 20s, 30s, and 40s. However, there are quite a few contemporary authors who have also given us their own spin on this classic trope.
So, do you think you're up to the challenge of solving an "impossible crime"? With readers spending extra time indoors due to the COVID-19 pandemic, there's no better time than the present to get lost in a head-scratcher of a mystery. Check out our top locked room mystery recommendations below, and let us know if you get stumped!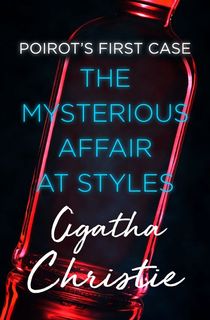 The Mysterious Affair at Styles
Agatha Christie's first novel introduced the world to Hercule Poirot, her clever Belgian detective character and the star of dozens of novels—to say nothing of the many radio, TV, and film adaptations of his exploits. Poirot's first case involves the sudden and violent death of Emily Inglethorp, mistress of Styles Court. Emily died of strychnine poisoning while alone in her bedroom. But who administered the fatal dose?
Related: 100 Years of Agatha Christie: Celebrating the Larger-Than-Life Mystery Author
If you tear through this one and join the ranks of millions of readers who adore Christie's novels, the prolific Queen of Crime has plenty more locked room mysteries up her sleeve.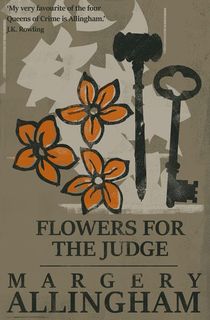 Flowers for the Judge
Albert Campion is typically described as an unremarkable-looking man. But don't be fooled: his bland expression disguises a shrewd intelligence. First published in 1936, Flowers for the Judge sees the gentleman sleuth inspecting a confounding crime at a family-owned publishing house. When one of the company's partners is found dead in the building's locked cellar, suspicion falls on the man's two cousins. Albert Campion takes it upon himself to find out what really happened.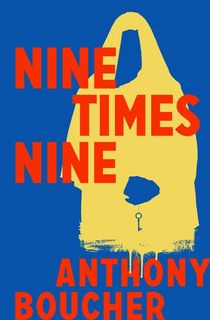 Nine Times Nine
Anthony Boucher wrote several locked room mysteries, but this one featuring amatuer sleuth Sister Ursula might be his very best. Author and famed skeptic Wolfe Harrigan goes head-to-head with the Children of Light cult—with disastrous consequences. After a curse is supposedly placed on Wolfe, he's found dead in his study. All the windows were locked, and a witness—his own sister—didn't see anybody come in or out. Did Wolfe die of supernatural causes, or is there something more at play here?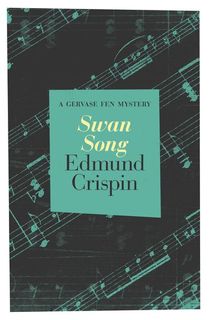 Swan Song
The New York Times called this postwar whodunit "a splendidly intricate and superior locked-room mystery," so you know you're in good hands. When an opera company travels to Oxford to stage a production of Wagner's Die Meistersinger, the cast is dismayed to find that the widely hated Edwin Shorthouse will be joining them. However, they won't have to worry about him for long: It's curtains for Shorthouse when he's found dead in his locked dressing room. The show must go on, so Oxford professor Gervase Fen steps up to unravel the mystery.
Related: 11 Free Mystery Audiobooks on YouTube You Can Listen to Right Now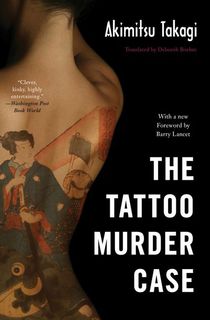 The Tattoo Murder Case
This English translation of an acclaimed novel by Akimitsu Takagi, a Japanese master of the locked room mystery, "has all the mind-boggling braininess and dazzling artifice of mystery's Golden Age" (Kirkus Reviews). Kinue Nomura might have escaped the violence of World War II, but there was a worse fate in store for her. Her dismembered body has been discovered in Tokyo, her beautiful tattoos destroyed. Puzzlingly, her remains were found within a room locked from the inside. A young doctor and a detective preside over the case, but their personal connections to Kinue complicate matters.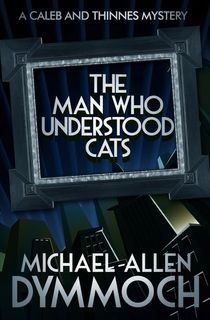 The Man Who Understood Cats
First published in 1993, The Man Who Understood Cats features an unlikely sleuthing duo: Dr. Jack Caleb is a wealthy, highly educated gay therapist, and John Thinnes is a weary, cynical Chicago homicide detective juggling career burnout and marital troubles. Despite their differences, they band together to find a killer. One of Jack's clients was found dead with a .38 in his hand, and the two men are determined to prove that he didn't commit suicide. But if the gunshot wound wasn't self-inflicted, then who managed to sneak in and out of a locked apartment?
Related: 6 Thriller Books That Prove Revenge Is Best Served Cold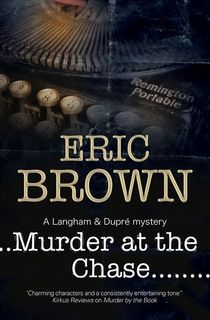 Murder at the Chase
Set in 1955, this "ripping good" take on the locked room mystery has an intriguing twist: rather than the discovery of a cadaver behind closed doors, the body is missing altogether (Booklist). Crime writer Donald Langham interrupts a getaway in the English countryside to come to the aid of a fellow writer. While researching a book about a local Satanist, Edward Endicott mysteriously vanished from his locked study. Is there an earthly explanation for his disappearance, or did a sinister force intervene?
The Girl with the Dragon Tattoo
Stieg Larsson's 2005 bestseller is actually a contemporary spin on the locked room mystery. A wealthy man hires journalist Mikael Blomkvist and researcher Lisbeth Salander to find out what happened to his niece. Harriet Vanger vanished from a Swedish island when she was a teenager, and hasn't been seen in over 30 years. The island is small and there are limited means of escape, all of which have already been examined and ruled out. In their efforts to solve the cold case and give Harriet's uncle some much-needed closure, Blomkvist and Salander stumble upon a sinister conspiracy.
Related: 13 Thrilling Nordic Noir Novels
Bloodhounds
Inspector Peter Diamond investigates a strange coincidence: a member of the Bloodhounds, a group of readers who meet regularly to discuss their favorite murder mysteries, has himself been killed. His body was found in a locked houseboat, and the only person with a key has an airtight alibi. As you can already tell, this novel pokes some fun at the mystery genre; described as "something of a Golden Age writer out of his time," Peter Lovesey "provides some ingenious variations on the old 'locked room' mystery formula, while gleefully lecturing the reader on genre lore" (Kirkus Reviews).
This post is sponsored by Open Road Media. Thank you for supporting our partners, who make it possible for Murder & Mayhem to continue publishing the mystery stories you love.
Featured photo: Shane Avery / Unsplash