No matter how seasoned a detective might be, there are some crimes that are just way out of their depth. The police have no trouble tracing evidence that comes from a crime scene. But what if the evidence all comes from inside the victim? It's time to call a doctor.
Whether it's a medical examiner with the odds stacked against her or a surgeon with a personal stake in the game, the brightest minds are on the case. Here are eight medical mysteries and thrillers to dive into tonight!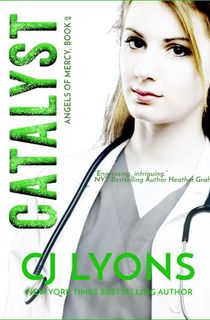 Catalyst
Amanda Mason is struggling through the end of medical school, on rotation at Angels of Mercy Hospital in Pittsburgh. Through it all she's hiding a concerning secret: she's been experiencing an array of mysterious symptoms that don't seem to lead to any diagnosis. Her work has been suffering, but the only one who has noticed anything amiss is the infuriatingly handsome Dr. Lucas Stone.
When a patient admitted to the hospital with Amanda's same symptoms passes away, it's more than a little alarming. When another bearing those symptoms slips into a coma, Amanda knows she needs to get to the bottom of this deadly mystery fast.
Harvest
Dr. Abby DiMatteo is a second-year surgical resident at Boston's Bayside Hospital when the hospital's elite cardiac transplant team pinpoints her as a potential recruit. But her promising future is jeopardized after one fateful decision: when a car crash victim's heart turns up as a match for a wealthy private patient, Nina Voss, Abby schemes to make sure the heart is transplanted into a dying 17-year-old boy, instead.
The consequences come down hard on Abby, but she can't muster up any guilt... until she meets ailing Nina. When a new heart pops up as a perfect match, Nina finally gets her transplant. But Abby soon discovers it wasn't acquired through the proper channels.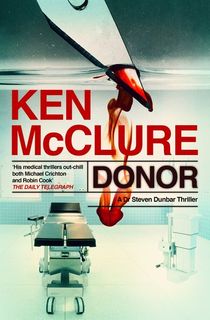 Donor
Seven-year-old Amanda Chapman is brought to the hospital with acute renal failure. Her heartbroken parents see a glimmer of hope for the young girl when she's accepted into a new treatment program in a private hospital in Glasgow, Scotland. But the fancy hospital has some dark secrets hidden behind the smiles of its friendly staff, and Dr. Steven Dunbar is going to get to the bottom of it.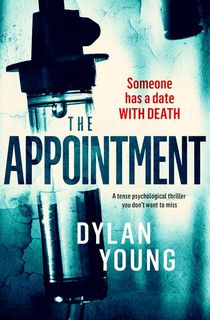 The Appointment
Dan Lewis is a surgeon whose whole life is falling apart. His marriage is crumbling, and he's consumed with grief after the death of his baby son. All he has left is work—but when he becomes obsessed with a child he believes has a life-threatening illness, everyone dismisses his diagnosis as a mental break. When one of Dan's naysayers is found murdered, all signs point to the doctor as the culprit. What terrible secret connects the dying child to a slain man? And can Dan figure it out in time to clear his name and save the child?
Postmortem
Richmond, Virginia has been gripped by fear by the recent spate of brutal stranglings carried out each night. Medical examiner Kay Scarpetta thinks this is the work of a mastermind serial killer. With little evidence to work off of, she relies on the latest in forensic advancements to find the murderer. But someone from the inside is sabotaging her efforts.
The Line Between
Wynter Roth has just escaped the clutches of the doomsday cult New Earth. But the world outside has been plagued with an outbreak of rapid early-onset dementia. As Wynter tries to find her way through a world she was only ever taught was evil, she's been dropped right in the center of the apocalypse she'd been warned about. And things only get more complicated when her sister shows up on her doorstep with a set of medical samples.
The prophet at the center of New Earth has been constructing his own crisis, and these samples are essential in understanding the madness sweeping through the nation. It's up to Wynter to deliver the samples to a lab in Colorado, but who can she trust along the way?
Doing Harm
Chief resident Steve Mitchell is a bright, ambitious surgeon tasked with shaping up a group of medical trainees into doctors. Mitchell's own future is looking pretty secure, as he's in line for a highly coveted promotion. But after the mysterious death of a patient, it seems there's a serial killer running loose in the hospital with their sights set on ruining Mitchell's life. The killer has knowledge that could not only shatter Mitchell's career, but his marriage, too. As Mitchell falls under suspicion, he must find a way to suss out the killer and save the next victim.
Strange Practice
A refreshing take on the medical mystery subgenre, this book crosses over into supernatural territory. Dr. Greta Helsing specializes in treating an array of illnesses for some not-so-typical patients—banshees, vampires, mummies, and beyond. It's the family business, and she's been preparing for this life since she was a child. But when a murderous cult arises, killing both humans and the undead across London, Helsing must get creative to save not just her practice, but the lives of her patients.