What is a supernatural mystery? Well, to put it simply, it's a book that combines the classic whodunit of the mystery novel with elements of the paranormal or supernatural. Sometimes this means a story that takes place in a retirement home for werewolves and witches, while other times the elements are more subtle. Perhaps there's no actual ghost at all, and merely someone who wants you to think there is—after all, the classic Scooby-Doo episodes can be seen as a kind of paranormal mystery.
Most of the time, though, these books feature at least a little touch of the uncanny. Often, their protagonists are something a little more than human—or, at the very least, a lot out of the ordinary. From clairvoyant flower sellers to professional stage magicians, and from phony mediums to outright witches, these amateur sleuths have all dabbled (or dived) into the world of the unusual.
Yet, they are faced with mysteries that are altogether too real. When bodies start to pile up, it ultimately doesn't matter if the perpetrator is a ghostly specter or a flesh-and-blood foe, the mystery needs to be solved—before our would-be detectives join the ranks of the departed. Sometimes, these tales are blood-chilling, sometimes cozy, and sometimes humorous, but always they manage to tickle both our sense of wonder and our drive to put the pieces together and see the puzzle solved and the villain revealed.
When we want to add a bit of spookiness to the end of our day, we reach for the nearest supernatural mystery. If you're of a similar mindset, you may be looking for a ghost story, or perhaps a thrilling tale that features a bizarre disappearance. Either way, we've narrowed down a list of supernatural mystery books that are must-reads for curling up beneath a blanket and reading well into the dark of night. After all, there's no better way to get into a spooky spirit than by settling in with a haunting narrative. So dim the lights, detective.
Here are the best supernatural mystery books for a spine-tingling experience.
Supernatural Mystery Books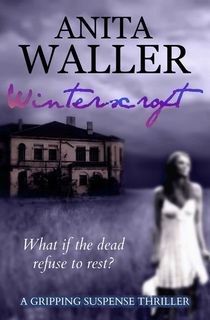 Winterscroft
When a tragic accident ends the life of young Lavender Paulson, her family and fiancé Matt are devastated. Six years later, they still desperately miss Lavender but have moved on with their lives. Matt has stayed close to the family and announces to them he's engaged to his new love Beth.
The Paulson family is overjoyed for Matt and is helping the couple with wedding arrangements until things start to take a dark turn. Unexplainable mishaps keep popping up, always accompanied by the strong lingering smell of lavenders. And a mysterious death stops the wedding plans dead in their tracks. Could it be that Lavender is back and committing these evil acts?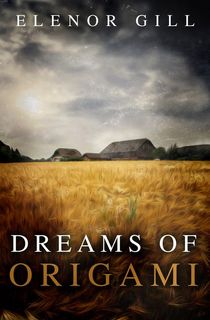 Dreams of Origami
Elenor Gill's novel features a psychic named Gideon Wakefield who starts having bizarre dreams about creating origami. While he artfully folds paper in his dreams, the reality of restless spirits begins to unfold in his waking life. With bizarre weather patterns and unexpected deaths surrounding him, Gideon Wakefield is forced to solve the supernatural mysteries that were forgotten long before his dreams started.
The Seeker
When grad student Aine Cahill finds proof that her aunt was Henry David Thoreau's lover during his supposedly solitary retreat at Walden Pond, she knows she's found the perfect subject for her dissertation. So she travels to Thoreau's famed cabin in the woods to complete her work. While there, however, reality begins to unravel: what is the truth about her family's legacy—and is there really a young girl lurking in the woods? The Seeker pairs a supernatural mystery with a literary icon which can be enjoyed both in a dark cabin in the middle of the woods, or—more comfortably—at home.
The 7 ½ Deaths of Evelyn Hardcastle
Aiden Bishop has one goal: to solve the murder of Evelyn Hardcastle. If, by the end of the day, the murder remains a mystery, Aiden is forced to relive Evelyn's death day again and again until he exposes the killer. Stranger still, with each "new" day, Aiden wakes up in the body of a different guest at Blackheath Manor—and some of his hosts are more helpful than others. Stuart Turton crafts a delightfully wicked supernatural mystery that will keep the reader guessing with every body swap.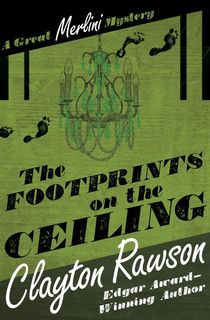 The Footprints on the Ceiling
From Edgar Award-winning author Clayton Rawson, this installment in the adventures of sleuthing magician the Great Merlini sees the conjurer and his friend Ross Harte jaunting off to Skelton Island. They're searching for a haunted house for use in Merlini's radio show investigating paranormal happenings. When they find a fresh corpse instead, the mystery is on, as Merlini must use his knowledge of trickery and illusion to find out who killed the granddaughter of the Wall Street tycoon who owned the house, before their bodies join hers. And the best part is, once you're plunged into the Great Merlini's world, there are plenty of other books in the series to keep you guessing—and reading!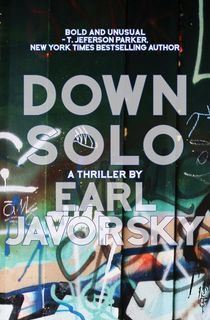 Down Solo
Down Solo tells the story of an undead father who is driven to solve his own murder and uncover the mystery of who kidnapped his daughter. It all begins when Charlie Miner wakes up to discover that he's a cold corpse with a hole in his head. Half of the mystery involves his murder and his daughter's abduction, but the other half revolves around his sentience despite being dead. This is a mystery for the reader to solve, if you're up for the task.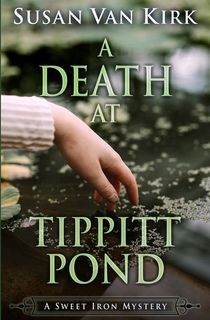 A Death at Tippitt Pond
Forty-five years after the murder of Melanie Tippitt, Beth Russell discovers that she may be the woman's daughter and the heir to the family fortune. Beth travels to the small midwestern town where Melanie Tippitt once lived, and soon discovers that some people prefer the dark secrets of the past remain buried. As the otherworldly presence of Melanie looks on, Beth searches for the truth about her own identity, her family's legacy, and a murderer who might strike again.
Loose Ends
After Mary O'Reilly died and came back to life, she started a new career as a detective in rural Illinois. When she is assigned to a case involving a senator and the spirit of a dead woman, O'Reilly uncovers an even more sinister story that connects the 24-year-old case to a current string of murders. Through the detective's expertise in death, this supernatural murder mystery may find the resolution its victims deserve.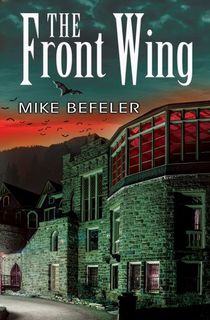 The Front Wing
Mountain Splendor is not like any other retirement home around. For one thing, most of the guests are witches, werewolves, and other creatures of the night. For another, the individuals on the waiting list to move into the home's prestigious front wing have been turning up dead—even more so than usual. Now its up to recently-arrived resident Harold McCaffrey and his witchy girlfriend Bella to figure out why. There's just one problem: the residents of Mountain Splendor all have their own secrets, histories, eccentricities, and quirks, and poking around can be hazardous to one's health.
Historical Supernatural Mystery Novels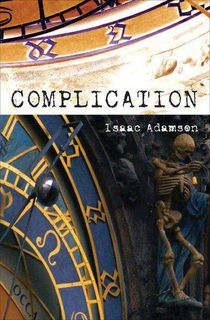 Complication
In Isaac Adamson's Complication, Lee Holloway travels to Prague to uncover the mystery of his brother's disappearance. As his story unfolds, he discovers that alchemy, mythological monsters, and the shadowy figures that haunt the eternal city's narrow streets, may not be fanciful relics of the distant past. For the reader who enjoys a historical mystery that intertwines with the present, Complication provides the perfect story to read under the moonlight.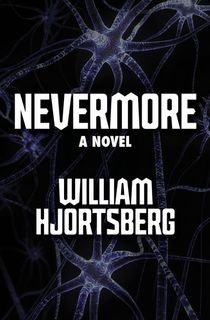 Nevermore
If the concept of a killer who's inspired by Edgar Allan Poe's macabre stories intrigues you, look no further. Nevermore takes place during the 1920s, as Harry Houdini and Sir Arthur Conan Doyle investigate a string of brutal murders. With the ghost of Poe making an appearance, the murders may not be what they seem. If a raven hasn't tapped on your chamber door to suggest that you read Nevermore, then consider this a sign.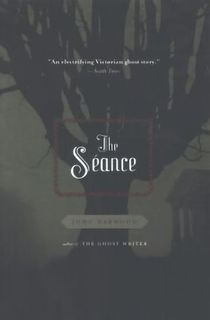 The Seance
John Harwood's The Seance is a classic Victorian ghost story with a twist. When young Constance Langton takes her mother to a séance in order to get closure regarding the child she lost, everything goes wrong. Now Constance's mother is gone and the young girl must navigate a world of darkness, mystery, and the supernatural all by herself. If you enjoy a traditional ghost story we recommend The Seance, but you may want to leave a light on as you read about the darkness threatening to consume the young girl.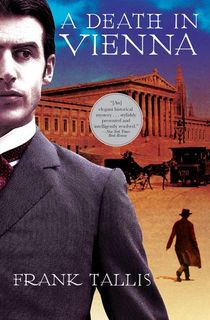 A Death in Vienna
In this historical mystery novel, psychoanalyst Max Liebermann finds himself in the midst of a baffling investigation that tests his analytical mind: a medium by the name of Charlotte Löwenstein has been found shot through the heart in a sealed room that can only be locked from the inside. There's no gun in sight and no trace of a bullet. Could a supernatural killer be on the loose? Liebermann and his good friend Detective Oskar Rheinhardt team up to uncover the secrets hidden within the walls.
The Angel Makers
On the streets of London in 1888, fear of Jack the Ripper might have been what gripped the public's heart, but in this Constance Piper mystery from Tessa Harris, other sinister forces are conspiring against the city's most vulnerable. Constance is a flower seller gifted with clairvoyance, one whose abilities have helped the police catch criminals before. So when she comes to Detective Constable Hawkins with a warning about a nefarious "baby farmer"—a woman who cares for the infants of unwed mothers, for a fee—he knows to listen, especially when she links the woman's house to the mysterious death of a prostitute. Constance and the detective are both plunged into a mystery that may put their lives in jeopardy in this page-turning novel that will reward fans of paranormal Victorian mysteries.
Supernatural Cozy Mystery Books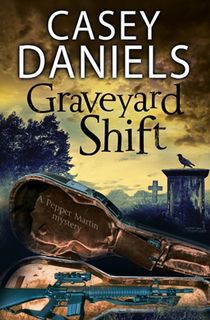 Graveyard Shift
Psychic medium Pepper Martin works as the Community Relations Director of Garden View Cemetery. One day on the job, she's contacted by one of Cleveland's most famous late icons—Eliot Ness, the special agent who helped take down Al Capone. Ness claims that the ashes scattered at his funeral two decades ago didn't belong to him, as his remains were stolen by a fanatic. He can't rest until his ashes are returned, but Pepper has a good idea of where they might be.
Eager to get another ghost out of her hair, Pepper travels across town to complete her latest mission. But when she arrives, she finds a dead body in the house—with no trace of Ness's ashes. With a murder to solve, her case goes from bad to worse when she receives a package containing Al Capone's spirit and her boyfriend starts behaving strangely.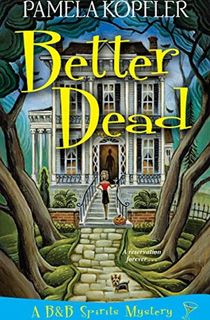 Better Dead
Holly Davis runs a charming bed and breakfast in Louisiana, but her Southern hospitality runs short when the ghost of her cheating husband comes for a stay. Burl Davis died before Holly got the chance to divorce him, but he had enough time to nearly drive her B&B to bankruptcy. It's not that Holly wished him dead, but she'd be lying if she said she's grieving.
But now Burl's spirit needs her help to move on. In order to get rid of him, Holly has to bust up the drug smuggling ring he was tangled up in. It's not the most tempting offer, but she agrees on the condition that he makes a show of haunting her B&B to draw in visitors. But when Jack McCann, Holly's former flame, shows up out of nowhere and checks in, Holly feels stretched a little thin.
Séances Are for Suckers
The first in a series that's been called "a winning blend of mystery and the paranormal, with a little humor and romance thrown in for good measure" (Juliet Blackwell, New York Times bestselling author), Tamara Berry's Séances Are for Suckers follows phony medium Eleanor Wilde as she bilks clients out of their hard-earned money to pay for her ailing sister's care.
The problem is that her latest client is as skeptical as she is about the existence of ghosts, even though his ancestral English manor is supposedly very haunted. But when an actual dead body shows up and then disappears just as quickly, Eleanor may need to put all the talents she usually uses to bamboozle people to work solving the mystery in this "cunning whodunit" that promises to be the beginning of a "winning paranormal series" (Publishers Weekly).
A stunning read that shows the duplicitous side of paranormal mysteries.
It Takes a Coven
"Perfectly relaxing and readable" is what Kirkus Reviews called Carol J. Perry's Witch City mystery series. In this installment, amateur sleuth and witch Lee Barrett, along with her clairvoyant cat and a raven named Poe, has to solve the mystery of a string of deaths that seems to be plaguing the Wiccan community of Salem, Massachusetts. She's also in the midst of helping with a former student's wedding, where she is meant to be maid of honor. Are the deaths the result of a terrible curse, unwittingly unleashed by Lee's friend River, or are they due to something more sinister—and more human? It will take all of Lee's cleverness to find out in this "rewarding paranormal cozy series" (Library Journal).
Supernatural Mystery Thrillers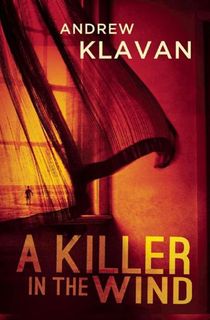 A Killer in the Wind
After leaving the NYPD, Dan Champion has finally recuperated from the drug-induced hallucinations he experienced three years prior to the events of this novel. A Killer in the Wind finds him in a small town trying to rebuild his life and reputation as a notable detective. But when he sees a familiar face, he discovers that his hallucinations may have actually been premonitions. With the ghosts of his past impacting the present, Dan Champion's story is best read in the quiet hours of the night.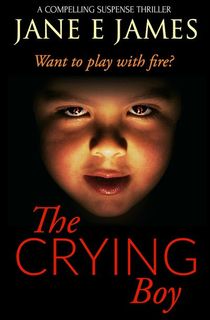 The Crying Boy
As Clayton and Avril Shaw mourn the loss of their son, Avril begins to form a bond with the spirit of a child in a mysterious portrait. While the painting appears innocent, appearances are often deceiving. Soon Avril suspects that the painting is linked to several great tragedies, and the ghosts trapped within may are sinister. If traditional ghosts and curses aren't enough to frighten you, The Crying Boy's mysterious story contains several supernatural layers that will undoubtedly send chills down your spine.
Broken Monsters
Detective Gabriella Versado responds to reports of a very strange body: the remains of a human boy have been stitched together with the carcass of a deer. More strange anomalies begin to surface at an alarming rate. As the city of Detroit attempts to keep their families safe, the overwhelming mystery of who could be killing people and refashioning them into grim and ghoulish specimens intensifies. Within mere pages, Broken Monsters will have you hooked, disturbed, and prepared for one shocking reveal.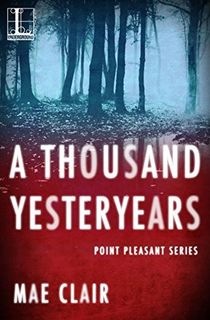 A Thousand Yesteryears
When Eve Parrish was a young girl, her father, and best friend, Maggie Flynn, died in a tragic bridge collapse. After 15 long years, Eve finally returns to Point Pleasant to settle the estate of her late aunt. Tragedy lingers behind in the town like a ghost, but nothing is more chilling than the rumors and alleged sightings of the Mothman. And when Eve stumbles upon a shocking discovery related to her aunt's death, the local legend is starting to look more and more real.
Caden Flynn was lucky to survive the bridge collapse, but he's left choking on the guilt he's carried for dragging his little sister out that night. But with Eve's arrival comes the unearthing of an old secret, and soon the two of them are stuck in the sights of a killer.
This tense and eerie book shows just how gripping it can be when paranormal mysteries dip into urban legend and folklore.
Within These Walls
Author Lucas Graham will do anything to become successful once again. When the opportunity arises to interview Jeffrey Halcomb, a cult leader, he discovers that sometimes an exclusive story can have haunting repercussions—especially when your interviewee unexpectedly dies. Ania Ahlborn's Within These Walls is part ghost story and part all-around mystery that takes the reader on a journey through the inner workings of a cult leader's life and death.
A Book of Bones
John Connolly's A Book of Bones is the 17th installment in his Charlie Parker series. When the body of a young woman unexpectedly appears on the land where a church once stood, Charlie Parker sets out to uncover who killed her and why. A Book of Bones includes ritual sacrifice and a supernatural mystery you'll never forget.
The Restorer
Amelia Gray sees ghosts, which works out perfectly considering her job as a cemetery restorer. On the other hand, when the dead turn parasitic, her supernatural abilities can be more of a curse than a blessing. When ghosts seek her help to find their killer, Amelia Gray sets out to solve the case as only a visual medium can. You may want to avoid any cemeteries after reading this unsettling story by Amanda Stevens.
Storm Born
Eugenie Markham, a shaman who sends spirits back to their realm, faces a swarm of romantic attention from Otherworld inhabitants. Meanwhile, she must locate a missing teenager in the Otherworld and confront a prophecy about her past and her future child.