In a lot of ways, historical mysteries are one of the most fun sub-genres out there. You not only get the fun of solving a mystery, but you also get to be transported to another world and learn all about different eras in human history. So if you're a combination mystery lover and history buff and you're looking for a new series to sink your teeth into, you'll love author Kathy Lynn Emerson's Mistress Jaffrey Mysteries!
Set during the reign of Queen Elizabeth I, the series follows Mistress Rosamond Jaffrey, an upper-class woman with her own fortune. Her unique social status in early Renaissance England as well as her range of knowledge and skills brings her to the attention of the queen's spymaster, Sir Francis Walsingham. Over the course of the series, she works with Walsingham and his agents to solve mysteries.
Related: 11 Medieval Mysteries That Will Immerse You in the Past
In addition to the compelling mysteries, the series offers a fascinating glimpse into Elizabethan England, a time of great change and political intrigue. Mistress Jaffrey is also a fantastic protagonist, whip-smart and independent, you'll always be rooting for her to solve the case. Check out all three books in the series below!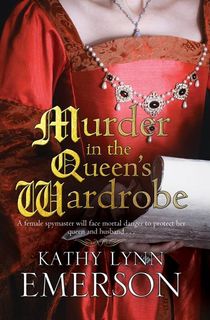 Murder in the Queen's Wardrobe
In 1582, Mistress Rosamond Jaffrey lives a much more independent life than most women of her era. Her ability to solve ciphers and codes as well as her knowledge of languages make her the perfect person to be an intelligence-gatherer for Queen Elizabeth I's spymaster, Sir Francis Walsingham. His first task for Rosamond is to serve as the queen's cousin Lady Mary's lady-in-waiting. The noblewoman is presently being courted by Ivan the Terrible, Russia's infamous tsar, and Walsingham wants all the intel he can get.
It soon becomes clear to Rosamond that not everyone in her majesty's court is keen on an alliance with Russia. When an important official is murdered and someone tries to kill both her and Lady Mary, she realizes just how far they'll go to stop it. She'll have to unmask the killer not only to protect Lady Mary but to prevent a political catastrophe.
Murder in the Merchant's Hall
Lina Walkenden is one of Rosamond's oldest friends, so when she asks for help, Rosamond can't refuse. Lina was found standing over the body of her brother-in-law holding a bloody knife, and only Rosamond believes her claim of innocence. But the case against Lina is strong, especially when it comes to light that her dead brother-in-law was intent in forcing her into an unwanted marriage. Rosamond won't be able to tackle this task alone, so she recruits Sir Francis Walsingham himself to help.
Related: Murder Most Foul: 11 Beguiling Victorian Mysteries
When Rosamond overhears a conversation at the French Embassy, she realizes that this case goes far beyond Lina. It seems a treasonous plot is being hatched right under everyone's noses. It's a race against time to foil the plot and save her friend before anyone else can fall victim to the true killer.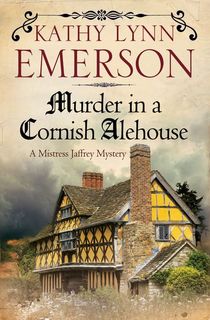 Murder in a Cornish Alehouse
In 1584, Rosamond travels from London to Cornwall following the death of her stepfather. The trip was always going to be a stressful one, between setting up care for her younger half-brother and attempting to repair the strained relationship with her mother. But it turns out she has quite a bit more to deal with when she realizes her stepfather was murdered.
In order to find the killer, Rosamond teams up with one of Walsingham's agents. Together they'll dive deep into the underground world of piracy and smuggling. But it seems that this one murder is connected to something much larger when talk of treason starts to spread.