Editor's note: This giveaway is now closed.
Good news, mystery fans: this bundle of cozy mystery books is the perfect way to kickstart another glorious year of reading. Even better news: one of our lucky readers will receive all five of these books for free!
Each of these books is the first in a series, and we can't think of a better way to introduce yourself to your newest cozy mystery series obsession. Not only are these titles enjoyable to read on their own, they just might help you find your next addictive mystery series to binge read into the new year and beyond.
Read more about the five books included in this delicious package below and enter your email for a chance to win this can't-miss prize!
By entering this giveaway, you agree to receive emails from Murder & Mayhem.
Enter your email address below for your chance to win these five cozy mystery books!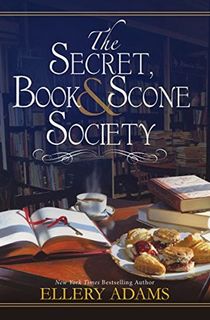 The Secret, Book & Scone Society
In this intriguing new series from New York Times bestselling author Ellery Adams, a quirky club in small-town North Carolina holds the keys to health, happiness, friendship—and even solving a murder—all to be found within the pages of the right book . . .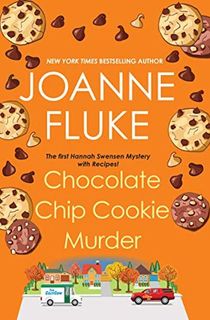 Chocolate Chip Cookie Murder
No one cooks up a delectable, suspense-filled mystery quite like Hannah Swensen, Joanne Fluke's dessert-baking, red-haired heroine whose gingersnaps are as tart as her comebacks, and whose penchant for solving crimes—one delicious clue at a time—has made her a bestselling favorite. And it all began on these pages, with a bakery, a murder, and some suddenly scandalous chocolate-chip crunchies. Featuring a bonus short story and brand new, mouthwatering recipes, this new edition of the very first Hannah Swensen mystery is sure to have readers coming back for seconds…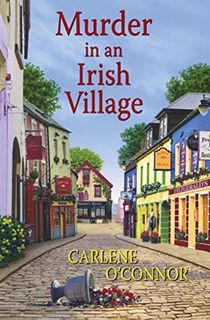 Murder in an Irish Village
It's been a rough year for the O'Sullivans, but it's about to get rougher. One morning, as they're opening their bistro, they discover a man seated at a table, dressed in a suit as if for his own funeral, a pair of hot pink barber scissors protruding from his chest.
With the local garda suspecting the O'Sullivans and their business in danger of being shunned—murder tends to spoil the appetite—it's up to feisty redheaded Siobhán to solve the crime and save her beloved brood.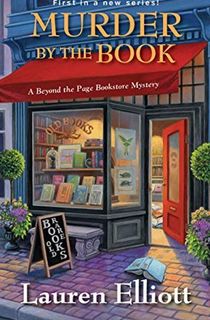 Murder by the Book
A librarian leaves Boston for the peace and quiet of a small-town New England bookstore, but things aren't so quaint when a friend is accused of murder.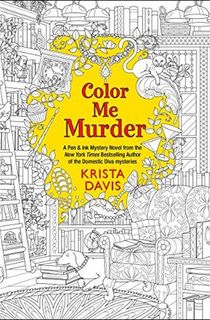 Color Me Murder
The New York Times bestselling author of the Domestic Diva mysteries delivers a colorful new series, featuring downloadable color-it-yourself cover art! When Florrie Fox visits the third floor of her Color Me Read bookstore in Georgetown, Washington D.C., she makes a tragic discovery—there's a trap door in the landing, her boss' nephew Delbert dead inside. His uncle, the esteemed Professor Maxwell is an obvious suspect, but Florrie is certain this case isn't so black and white. Doodling clues, she begins to consider other colorful characters on the scene, all with a motive for murder. With a killer drawing closer, Florrie will need to think outside the lines . . . before death makes his mark again.
For full details, see official rules.
Note: The sweepstakes is open to all legal residents of the 50 United States and Washington, D.C. who are 18 years of age and older by December 10, 2021.