The Golden Age of Detective Fiction was something special—few eras have captured mystery fiction in quite the same way since.
Influenced by Sherlock Holmes and other famed detectives of the Edwardian era, Golden Age crime fiction writers crafted a picturesque world. This setting featured lavish lifestyles, affluent individuals, elegant gatherings, and luxurious settings. However, amidst this seemingly idyllic backdrop, a murder or crime promptly unfolded, injecting intrigue into the seemingly tranquil scene.
No period in history is more associated with crime fiction than this time. There's little wonder that so many contemporary authors choose to set their novels in this period, attempting to recapture the Golden Age of Detective Fiction in modern times.
Here are a few mystery books that manage to do just that.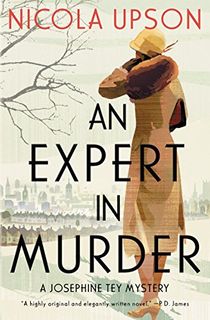 An Expert in Murder
An Expert in Murder is the first in a series of 10 clever and satisfying mystery novels featuring real-life Golden Age detective writer Josephine Tey (The Daughter of Time) as the amateur sleuth. It's 1934 and Tey is traveling to London from her home in Scotland for the opening of what will prove to be her smash hit play, Richard of Bordeaux. Unfortunately, her celebrations are interrupted by an apparently motiveless murder. Naturally, the author finds herself drawn into investigating the crime. Upson does a fine job of bringing London's glittering thirties theatreland to life and creates a well-rounded portrait of the snooty, acerbic and contradictory Tey.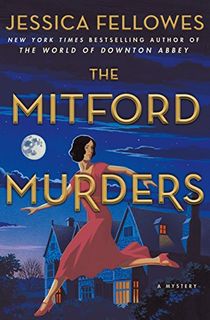 The Mitford Murders
Another real-life author turns detective in Fellowes' novel (the first in a series of six). In this case, it's Nancy Mitford (Love in a Cold Climate) a witty and intelligent member of the famous Mitford family. Since Nancy's siblings included a sister who tried to seduce Adolph Hitler, another who married the leader of the British Union of Fascist and a third who was a card-carrying member of the Communist Party, this is fertile ground for any writer. Fellowes uses the real-life murder of a nurse to set up a neat plot that sees Nancy and her childhood nanny (nursemaid) on the trail of a cold-blooded killer. Fellowes—the niece of the creator of Downton Abbey—handles the world of the posh English country house and its residents with deftness and wit.
A Gentleman's Murder
Singapore-born Canadian novelist Huang conjures the spirit of Dorothy L. Sayers' Lord Peter Wimsey in this cracking locked room mystery based around a Gentlemen's club for former army officers in London's ritzy St James's district. Like His Lordship, Eric Peterkin is a World War One veteran, unlike him, he's half-Chinese and not strictly top-drawer. When a bet between two of the club's members ends with one of them being found dead in a vault, Peterkin investigates. The trail leads him across the English capital and reveals a dark undercurrent of vice and secrets. Huang conjures up the crusty, claustrophobic world of the club splendidly and creates an empathetic hero in his idealistic, outsider sleuth.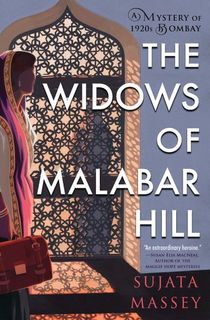 The Widows of Malabar Hill
Set in Bombay in 1921, this is Massey's debut mystery featuring plucky Perveen Mistry, one of the first female lawyers in India. Newly returned from Oxford University, Perveen finds herself drawn into the shadowy and mysterious world of the three widows of wealthy Muslim businessman, Omar Farid. The trio live cut off from society, never leaving their home or speaking to men. When Mistry discovers the widows have given all their inheritance to charity and have nothing to live on, she suspects they have been manipulated by a con man and investigates. Soon she has a murderer to contend with too. The result is a satisfying twisty mystery that brings to life multicultural Bombay in all its exotic splendor.
Murder at Melrose Court
The mystery that introduces Menuhin's long-serving sleuth, former World War One fighter pilot, Major Heathcliff Lennox. The set-up is classic Golden Age, a mixed bag of upper-middle-class guests invited to a country house for Christmas, a dead body (the owner's fiancé) and—what else!—a snowstorm that leaves the house cut off from the rest of the world. With all clues pointing to Lennox, he's forced to turn detective to save himself before the snow melts and the police arrive to take him away. Cleverly plotted, filled with memorable characters (including a very fine dog) and spiced with humour, Murder at Melrose Court is as festive mystery that's as satisfying as a plum pudding.
After the Armistice Ball
The first appearance of McPherson's posh lady detective Dandy Gilver takes place in 1923. Gilver is a little bored with life amongst the upper-crust but penniless aristocracy of Perthshire and turns her talent for uncovering juicy gossip about the neighbors to investigating the apparent theft of the Duffy family diamonds at the local Armistice Ball. Are they really missing, or is it an insurance job to raise funds? Things soon turn murderous with the discovery of a corpse in a lonely cottage in Galloway and mutterings of blackmail. McPherson's plot is pleasingly convoluted, her characters jump off the page and her heroine is very fine company.
A Fatal Crossing
Yorkshireman Hindle's marvelous homage to the Golden Age is set aboard a luxury ocean liner as it makes the crossing from England to New York in 1924. A body is discovered at the bottom of a staircase. The ship's captain is happy to put the death down to natural causes. However, Scotland Yard detective James Temple isn't so sure. Soon he's enlisted the help of one of the ship's officers, Timothy Birch. Birch uncovers a possible motive—the theft of a valuable painting. With the crew and the passengers—and even Temple himself—as possible suspects, Birch works frantically to unmask the murderer before the ship docks and he or she escapes down the gangplank.
Featured photo: Carrie Borden / Unsplash