Agatha Christie may have perfected the classic murder mystery, but that doesn't mean the genre is dead. Far from it. Thanks to Christie, modern murder mystery novels from writers like Patricia Cornwell and Dennis Lehane have kept book lovers reading well into the night. Add to this list the gripping work of Tana French or the twisted fantasy-meets-mystery hybrids of Lauren Beukes, and you're sure to stay obsessed from cover to cover. Here are fourteen of the best murder mystery books.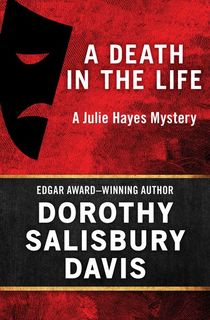 A Death in the Life
All it takes is a dare for bored, aimless actress Julie Hayes to decide on a career change. She teaches herself to read tarot cards and opens up a fortune-telling shop in Manhattan's dicey Theater District. Julie never expected to bond with her shady clientele, including a pimp, a mobster, and a prostitute named Rita. Then again, she didn't expect a murdered man to be found in Rita's apartment, either...The tarot cards spell out danger in this first installment of Dorothy Salisbury Davis' Julie Hayes series.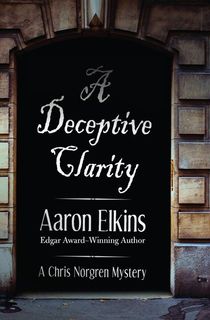 A Deceptive Clarity
Art expert and curator Chris has the opportunity of a lifetime: a chance to stage a priceless art exhibition in Berlin. But soon after confessing his suspicion that one of the paintings is a forgery, Chris' boss is found dead at a brothel. Now it's up to Chris to expose the fake and the murderer, and quickly—before the killer acts again.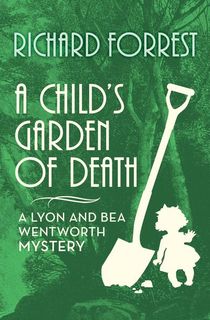 A Child's Garden of Death
Set in small-town Connecticut, local rivalries and family secrets enshroud the mystery of a triple homicide. When bodies are unearthed in a field, Lyon and his wife Bea find out that the youngest victim was a little girl who was clutching a doll when she was murdered. They are reminded of the tragedy of their own daughter's death and vow to bring the little girl's killer to justice. Working with the police chief, they follow the clues leading back to someone who still lives in town, and will stop at nothing to avoid being caught.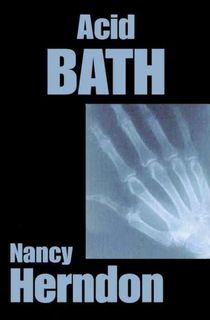 Acid Bath
An officer at the Los Santos, Texas, Department of Crimes Against Persons, Elena Jarvis is tasked with investigating an erotic poet's claims that his ex-wife Sarah tried to murder him. A divorcee herself and frustrated by rampant sexism in her workplace, Elena strongly identifies with Sarah, whom she sees as being victimized. But when the poet's body is found corroding in a bath of acid, Elena fears the wool may have been drawn over her eyes. She must preserve the body's physical evidence before it's eaten away, and quickly, lest the killer be allowed to walk free.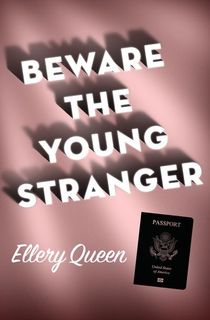 Beware the Young Stranger
This page-turning thriller was written by Ellery Queen, the pen name of cousins Frederic Dannay and Manfred B. Lee. The book stars diplomat John Vallancourt, whose daughter Nancy might be engaged to a murderer. Keith Rollins is already under suspicion for the death of his college sweetheart when his aunt is discovered brutally murdered, with her skull bashed in. Is Nancy in love with a violent maniac? Or has Keith been framed?
The Likeness
The Likeness is the second book in Tana French's Dublin Murder Squad series, this one starring detective Cassie Maddox. After the success of the investigation chronicled In the Woods, Maddox finds herself at the center of her next assignment, as the murder victim is her doppelgänger. In hopes of understanding who the woman was and to bring her killer to justice, Cassie masquerades as the victim. But in ingratiating herself into her strange twin's life, she puts herself in serious danger.
Night Film
Ashley Cordova, the daughter of a legendary cult horror director Stanislaus Cordova, is found dead in an abandoned warehouse. The police think that it's suicide, but investigative journalist Scott McGrath suspects she may have been murdered. During his investigation it becomes painfully obvious that McGrath will eventually have to speak to Cordova, an infamous recluse. But every time McGrath gets close to a lead, something goes wrong—could it be that Cordova doesn't want his daughter's murder to be solved?
The Shining Girls
The serial killer at the heart of this novel has an unusual ability: He can travel through time, thanks to a house with mysterious powers—a house that also compels him to track down and kill the "shining girls" one by one. One of these girls, Kirby, manages to survive his attack. She then dedicates her life to tracking down her killer and stopping him.
And Then There Were None
One of the best-selling books of all time, And Then There Were None is considered to be Christie's masterpiece. A group of people are lured to an island under the pretense of a summer vacation. But once there they realize they have been summoned because they are all responsible for the death of another person. Like the nursery rhyme, one-by-one they drop like flies in punishment for their misdeeds.
Postmortem
Cornwell's Dr. Kay Scarpetta, medical examiner and amateur sleuth extraordinaire, was first introduced in this 1990 novel. Scarpetta is called to the scene of an especially gruesome strangling, where the investigators assume the victim's husband is the killer. But Scarpetta has a different theory: There's a serial killer at large. Postmortem won the Edgar Award for first novel; Cornwell has gone on to write 24 Scarpetta novels to date.
The Alienist
Published in 1994, the first installment of the Kreizler series tells of a series of murders of young boys at the turn of the century in New York City. Dr. Lazlo Kreizler is brought in to investigate and apply his newfangled methods like fingerprinting and criminal profiling. (At the time, experts who studied people who were "alienated" from society were called "alienists.") Working with John Moore, the crime reporter for The New York Times, the two men team up to create a profile of the person responsible for these heinous crimes.
Related: Hear No Evil: 7 Best Mystery Audiobooks to Fuel Your Inner Sleuth
Mystic River
Dennis Lehane is a household name when it comes to thrillers, and many of his books have been adapted into wildly successful films. Mystic River is no exception. A particularly brutal and intense psychodrama, three men, Jimmy, Sean, and Dave, who grew up together in Boston are thrown together once more when Jimmy's daughter is murdered. Sean is the homicide detective assigned to the case, who soon discovers that the night of the murder Dave came home covered in blood. As the three grapple with the truth of what happened to Jimmy's daughter, their terrifying past comes back to haunt them.
The Dry
Twenty years ago, Aaron Falk was accused of murder. The only thing that saved him from conviction was the strong word of his best friend Luke, who acted as his alibi. Now, Luke is dead, and Aaron must return home to face the community that still suspects his guilt. As a federal agent, Aaron is asked by local authorities to look into Luke's death—could he have been murdered? And is it Aaron's past that's finally caught up with him? This electrifying debut will keep you up far past your bedtime.
Little Deaths
In 1965, a single working mother named Ruth wakes to every parent's worst nightmare—both her small children are missing. When the children turn up dead, everyone suspects Ruth, pointing to her less-than-savory personal life as evidence. But a rookie tabloid reporter on the case soon discovers there's more than meets the eye to these deaths. Inspired by a true story, Little Deaths tells of the dangerous power of assumption and judgment.
Featured photo from the PC User's Guide of "And Then There Were None"