It's the city that never sleeps... or maybe, the city that prefers to sleep with one eye open. Welcome to New York City, the East Coast's hub of arts and culture. But beyond the bright lights, the busy streets, and the alluring aroma of a fresh slice of pizza is the big city's dark side. If you've ever caught yourself wondering what nefarious deeds go down in Gotham's menacing skyscrapers and gloomy backrooms, this list is for you. From a Big Apple crime tale with a supernatural twist to a riveting new legal thriller by award-winning author Steve Cavanagh, here are our favorite mystery and thriller books set in New York City.
Related: L.A. Noir: 11 Must-Read Mysteries Set in Los Angeles
Thirteen
It's the high-profile criminal trial of the century. Celebrity Robert Solomon has been charged with the murder of his beautiful wife. All evidence points to his guilt, and Solomon needs a pro on his case—someone like former-conman-turned-criminal-defense-attorney Eddie Flynn. Yet once the trial begins, a series of sinister courtroom incidents raises doubts in Flynn's mind. What if someone is manipulating the outcome? What if the killer isn't on the trial? What if he's on the jury? Written by Steve Cavanagh, a practicing lawyer and the award-winning author of the bestselling Eddie Flynn series, Thirteen is "a knockout legal thriller" (Booklist, starred review). Pre-order today in anticipation of its August 13 release.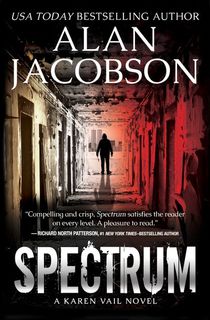 Spectrum
In the sixth installment in the Karen Vail series, bestselling author Alan Jacobson delves into the backstory of his FBI profiler protagonist. On her first day on the job as a promising new patrol officer in New York City, Karen is called to a grisly crime scene, where the remains of a young woman are found. As the years slip by with no justice for the victim, Karen wonders if they'll ever find the perpetrator, nicknamed Hades. But just when she starts to give up hope, Karen stumbles across a clue that may help her piece together the mystery and take the elusive killer off the streets once and for all.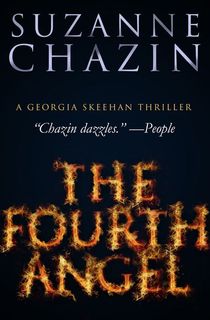 The Fourth Angel
A rookie marshal in the FDNY finds that she can handle the heat when she's thrust to the forefront of a fiery investigation. After an out-of-control fire in Manhattan claims the lives of 50 people, Georgia Skeehan digs deeper and discovers connections with three other arson cases. What's more, she suspects the blaze was caused by HTA, an extremely dangerous chemical that New York City is not equipped to handle. Georgia inches ever closer to uncovering the identity of the fire-starter, a mystery man who leaves cryptic letters at the crime scenes signed the "Fourth Angel." But she needs to watch her back—the arsonist has planned an explosive finale.
Related: 10 Female Noir and Mystery Writers You Need to Read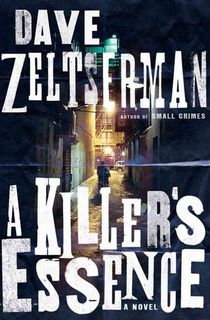 A Killer's Essence
A gut-wrenching crime thriller with a supernatural twist, A Killer's Essence is sure to satisfy. NYPD cop Stan Green is haunted by his latest homicide case—a case where the only witness appears to be haunted himself. As a result of brain damage, Green's witness suffers from hallucinations of ghostly apparitions. Out of other options, Green decides to trust his witness, despite the man's delusions...and what he discovers next will chill him to the bone.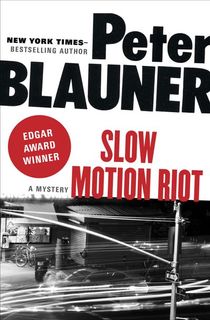 Slow Motion Riot
This Edgar Award–winning novel is "definitely not for the faint of heart" (Library Journal). Steven Baum is a tough NYC probation officer who excels at his job of keeping former criminals on the straight and narrow. But his compassion might just turn out to be his undoing. Baum's latest offender is a career criminal who isn't exactly fond of cops. As the violent drug dealer goes head-to-head with Baum, the two face down in an epic struggle that blurs the line between right and wrong.
Related: 12 Crime Noir Books That Will Have You Reaching for Your Trench Coat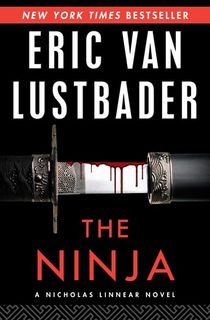 The Ninja
Eric Van Lustbader kicked off his bestselling Nicholas Linnear/Ninja Cycle with this stunning debut. Raised in Japan by a British father and a Chinese mother, Nicholas Linnear was once a master of ninjutsu, the ancient art of the ninja. But a sour experience with the craft drove him to New York, where he pursued a career in advertising instead and tried to put his past behind him. However, Linnear can't ignore his true calling for long. When his colleague is murdered by a Japanese throwing star, Linnear draws on his expertise to determine who this twisted adversary is—and how to stop them.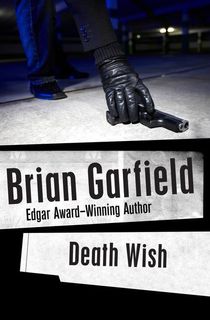 Death Wish
How far would you go to pursue justice for your loved ones? "As far as it takes," is what we imagine the protagonist of this classic crime novel would have to say. When his wife and daughter are brutally attacked, leaving the former dead and the latter comatose, Paul Benjamin spirals into vigilante justice, becoming more and more desperate for answers—and vengeance. Recently adapted into a major motion picture starring Bruce Willis, this is the tale of how an ordinary person can turn to violence in their darkest moments.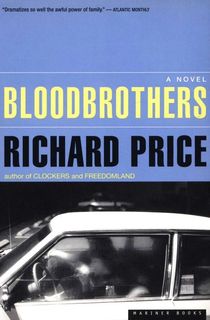 Bloodbrothers
Richard Price affords us a glimpse into the working-class families of the 1970s Bronx in this gripping portrait of a young man struggling to find his own way. 18-year-old Stony De Coco is expected to follow in his father's footsteps and join the world of New York construction unions. His decision to work at a children's hospital instead creates friction with the people in his world. As Stony struggles to protect his younger brother from abusive parents and avoid ostracizing himself, the tension boils over, with action so sharp and realistic that "reading about these Co-op City brawlers is like being only an uppercut away from them" (The New York Times).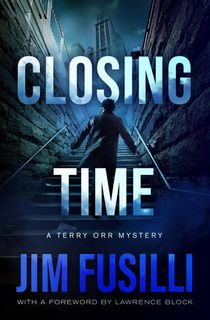 Closing Time
A writer-turned-private eye finds himself in over his head in this gritty noir novel. When Terry Orr's wife and infant son are pushed into the path of an oncoming subway train, and the NYPD is short on answers, he decides to do some investigating of his own. As it turns out, Terry has a knack for the job, and starts to do it on the side as he juggles raising his daughter. When two of his cases appear to have a startling connection, Terry's search for the truth will take him from the high-stakes Soho art world to the nightmarish underbelly of the city—and finally, the dark abyss of the subway tunnels.
Social Creature
A timely thriller for the age of social media, Social Creature invites us into the frenetic lives of a New York City socialite and her new best friend. Lavinia and Louise come from vastly different backgrounds; Lavinia has everything she could ever want, and Louise has nothing. And yet, they click instantly. When Lavinia invites Louise to move in with her, Louise begins to develop a taste for expensive champagne and designer drugs. But their friendship soon spirals into a dark, toxic obsession that ends in betrayal—and murder.
Related: The Best Megan Abbott Books for Every Kind of Thrill Seeker
Lock Every Door
Lock Every Door has earned comparisons to Rosemary's Baby for its brooding ambience set in a New York City apartment building. Recently heartbroken and edging dangerously close to financial ruin, Jules Larsen takes a job as an apartment sitter, believing her luck has begun to turn. All she has to do is keep a vigilant eye on an apartment in the Bartholomew, an old building famed for its glitz and air of mystery. She even makes a new friend there: Ingrid, a fellow apartment sitter who reminds Jules of the sister she once had. But when Ingrid disappears after confiding what she's heard about the building's sordid past, Jules fears the worst. This psychological thriller will have you on the edge of your seat as Jules' residency at the Bartholomew transforms from a glamorous staycation to a claustrophobic nightmare.
This post is sponsored by Flatiron Books. Thank you for supporting our partners, who make it possible for Murder & Mayhem to continue publishing the mystery stories you love.
Featured photo: Andrew Jephson / Unsplash