When dreaming of a getaway to Florida, the images that come to mind are your typical fare: blazing sun, sandy beaches, and Disney World. But one thing you might overlook about the home to the happiest place on Earth is its illustrious history as a hotbed of crime. Mystery and thriller authors have long drawn inspiration from Florida's real-life dangers, from drug traffickers to killers who use the gator-infested swamps of the Everglades as their dumping grounds. And the thrills don't stop there: the southern tip of Florida is only 90 miles from Cuba, making the state a battleground for espionage and double agents during the tense years of the Cold War.
As it turns out, while Florida may appear to be a tropical paradise, it also has a seedy side that makes for a perfect noir setting. With the popularity of authors Lawrence Sanders, Edna Buchanan, Barbara Parker, and more, the corrupt underbelly of the Sunshine State is more exposed than ever. Read on for 14 thrilling crime novels set in Florida—and maybe think twice about your next vacation plans.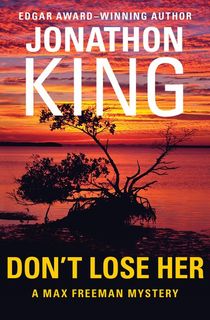 Don't Lose Her
While presiding over the trial of a Colombian drug lord who has been accused of countless murders, U.S. district judge Diane Manchester is abducted by mysterious kidnappers with connections to the case. Her captors cruelly deny her even the basic necessities, including water—and at eight months pregnant, there is more than just Diane's life at stake. Finding her requires searching the seedy waterways of the Florida Everglades, home to some of the most dangerous criminals. If you come to the end of this story and find yourself wanting more, check out the Edgar Award winner The Blue Edge of Midnight, another Florida-set crime novel by Jonathon King.
The Lonely Silver Rain
Travis McGee is tasked with tracking down a stolen $700,000 yacht owned by self-made tycoon Billy Ingraham. When McGee finally locates the boat, he makes a grisly discovery on board: three dead bodies, the viciousness of the attack indicating that it was the outcome of a drug deal gone bad. Then comes the startling revelation that one of the women on board was the niece of a powerful Peruvian diplomat and drug lord who is dead set on avenging her murder. The case must be solved quickly, before any more blood is shed.
Related: 17 Beach Reads That'll Give You Chills on a Hot Day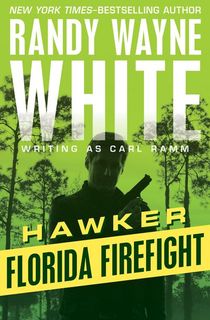 Florida Firefight
It's a memory that ex-cop James Hawker will replay for the rest of his life. A terrorist held 12 children hostage at gunpoint, and James had a perfect shot through his sniper's scope—but two of the children were dead before he could act. Now, disgraced and no longer on the force, he's channeling all that regret into a new mission: waging a nationwide war against organized crime, a fight that will be funded by the wealthy father of one of the murdered children. To that end, James makes his way to Florida to infiltrate a gang of drug smugglers, and end their illegal activities—and possibly their lives.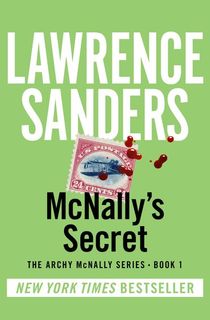 McNally's Secret
For readers unfamiliar with Archy McNally, this is a great introduction to the series starring the part-time investigator and full-time Palm Beach playboy. McNally has been hired to look into the theft of four invaluable stamps belonging to Lady Cynthia Horowitz, a high-society heiress who's currently on her sixth husband. The case is ripe with scandal, and when someone close to the case is murdered, McNally realizes that he may be in over his head. Edgar Award–winning author Lawrence Sanders brings 1990s southern Florida to life in this mystery populated with colorful characters.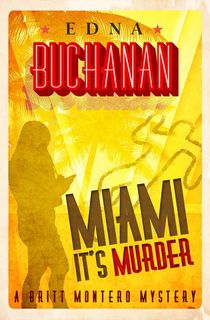 Miami It's Murder
Edna Buchanan won a Pulitzer Prize for her work as a crime reporter before pursuing another successful career: writing convincing mystery fiction. Her most famous character is Cuban-American Britt Montero, an ambitious young woman assigned to the police beat of her local Miami newspaper. As Britt investigates the crimes of an active serial rapist, the perpetrator begins to retaliate against her. At the same time, Britt's mentor asks her to look into a suspicious man who was once accused of murdering a child, and is now running for governor. Buchanan's "ambience captures every shade of sleaze in Miami's neon rainbow" (Booklist).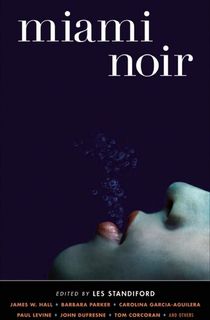 Miami Noir
Look past the sunny beaches, and you might find Miami is gloomier than it first appears. 16 edgy short stories pack a punch in this anthology that's "as solid as the coral rock lying beneath the Miami streets" (Publishers Weekly). This collection of fast-paced, gritty noir shows off the diversity of the sparkling South Florida city, from the Cuban community to resident rednecks, making it a must-read for Miami natives and tourists alike.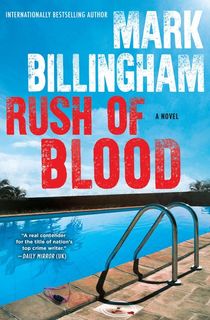 Rush of Blood
A sunny vacation starts out relaxing, and ends in cold-blooded murder. Three British couples meet around the pool during their holiday to Florida. On their last day in the states, a 14-year-old girl goes missing, and her body is later found snagged in the mangroves along the shoreline. Unsettled by the disturbing news, the couples get on flights back home and make plans to meet up across the pond. There, their dinner parties become increasingly tense, and when another girl goes missing—this time in their own backyard—each person starts to form their own suspicions about what happened back in Florida.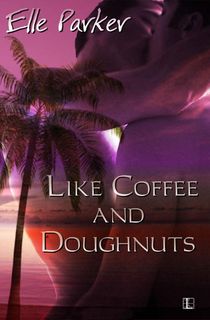 Like Coffee and Doughnuts
Old-school private detective Dino Martini is tasked with repossessing a car and asks his buddy Seth, a mechanic, to tag along. When they find a suspicious notebook in said car, they're launched on a thrilling and dangerous investigation. While the action heats up, so does their friendship. Dino and Seth couldn't be more different—Dino is thoughtful and deliberate, while Seth is more devil-may-care and impulsive. But you know what they say about opposites…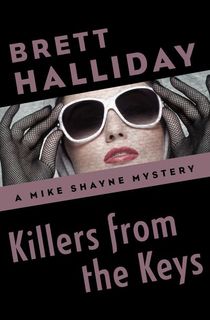 Killers from the Keys
Esther Piney was hardened by a childhood spent in the rough and tumble swamps of the Florida Keys. Now, she's better known by her stripper alias, Sloe Burn. When her favorite client goes missing, Sloe Burn reaches out to private detective Mike Shayne. Shayne doesn't feel compelled to put his legendary sleuthing skills to the test, until a woman claiming to be the missing man's wife comes forward. Now Shayne's interest has been piqued, and he's prepared to track the victim down...even if his search takes him to the murky depths of the nearby swamps.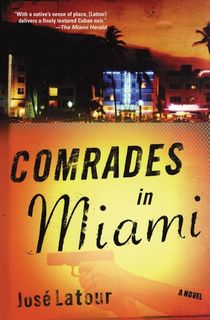 Comrades in Miami
The bustling streets and neon signs of Miami are set against the dilapidated Communist city of Havana in this heartracing spy thriller. Cuban intelligence agent Victoria Valiente has a natural knack for spying. But as she becomes more worldly, she becomes increasingly disillusioned with the regime. With a plan to defect under way, Victoria and her husband attempt to electronically transfer millions of dollars to an offshore account to aid their getaway. But even the best laid plans can go awry, as the couple discovers when they cross paths with Elliot Steil, a Cuban exile now working for the FBI.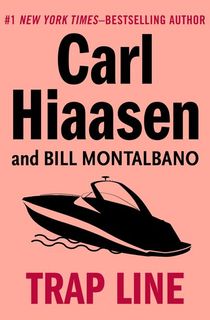 Trap Line
A modern adventure on the high seas, Trap Line features a down-on-his-luck fishing captain who's forced to turn to illicit activities. When Cuban and Colombian drug smugglers destroy his trap lines, Breeze Albury starts running drugs for them in order to survive. But drug lords and cops alike turn on him, causing him to escape to where he's most at ease: the choppy waters of Florida. There, he becomes a vigilante and will spare no effort to wipe out the criminal enterprises plaguing his home state.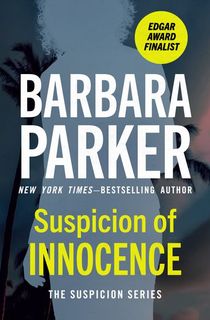 Suspicion of Innocence
Straight-arrow attorney Gail Connor has her head buried in her work, steadily rising through the ranks at her law firm. So it comes as an utter shock when she learns that her troubled sister has committed suicide, her body found in the Everglades. However, the mystery deepens when the police find evidence of foul play—and what's more, Gail is the prime suspect. She teams up with fellow lawyer Anthony Quintana to clear her name and get to the bottom of her sister's death, though tracing Renee's wild lifestyle will lead them down many a strange path. Written by a former prosecutor, this is the first of many installments in a beloved series of legal thrillers featuring dynamic duo Gail Connor and Anthony Quintana.
Related: 8 Legal Thrillers That Will Have You on the Edge of Your Seat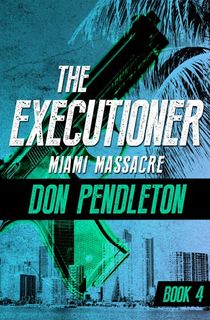 Miami Massacre
There's a reason why Mack Bolan earned the nickname "The Executioner." From the jungles of Vietnam to his hometown of Pittsfield, Massachusetts, the expertly trained sniper has proven his deadly aim time and time again. The star of over 600 novels (yes, you read that right), Bolan's overarching mission is to wage a one-man war against the Mafia. This adventure sees him heading to Miami, where all his enemies have gathered to discuss their shady business in the Sunshine State.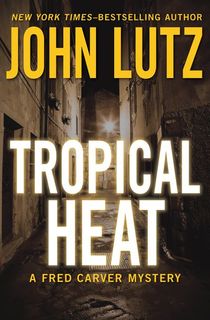 Tropical Heat
It'll take more than a bullet to the knee to slow down this hard-boiled Floridian investigator. Though Fred Carver had to retire from the force, he's taken to private detective work in his spare time. The latest case to cross his desk involves a man who's vanished off the face of the Earth. All signs point to suicide, but the man's lover believes he's still alive somewhere, and is willing to pay a pretty penny to bring him back. When Fred digs into the case, he finds compelling evidence to believe Edwina's theory. However, Fred soon finds himself targeted by a gang of violent thugs who don't want the missing man to be found.
This post is sponsored by Open Road Media. Thank you for supporting our partners, who make it possible for Murder & Mayhem to continue publishing the mystery stories you love.