With fall and winter closing in, there's nothing that we love more here at Murder & Mayhem than curling up with a good book. This year has seen some of the best mysteries and thrillers released, from Alex Michaelides' captivating The Maidens to the twisting thriller Every Last Fear by Alex Finlay.

We've rounded up a few of the most intriguing novels being released over the next few months. There's something for every type of reader: political thrillers, sweeping and suspenseful histories, and cozy Christmas mysteries. The settings span from bustling cities to remote woodland dwellings, and everything in between. Mark your calendars, and get ready for some thrilling reads!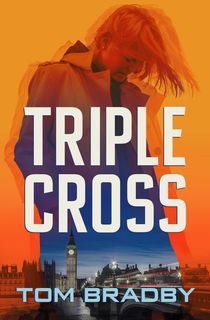 Triple Cross
Kate Henderson is trying to put her MI6 days behind her while she vacations in the South of France. When she receives an unwelcome visit from her former nemesis, the prime minister, he reveals that he needs help despite their tumultuous past.
The PM has been the victim of a misinformation plot, perpetrated by a mole in the heart of MI6—one planted there by the KGB. Kate finds herself back in the middle of the action, investigating these allegations. However, she soon learns that neither her allies nor her enemies trust her.
Triple Cross was released September 7th, 2021.

Related: The Best James Bond Movies, Ranked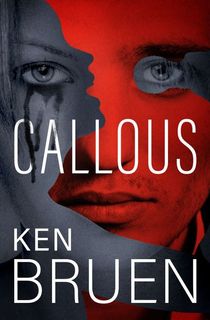 Callous
Kate Mitchell is working on curbing her substance use when she gets the news that her aunt in Ireland has passed away, leaving Kate her home near the ocean.
Kate leaps at this opportunity to thrive in a new environment, away from the trauma she experienced in Brooklyn.
However, Kate's Aunt Mary was the victim of a brutal murder, and those responsible have plans for the picturesque seaside home: to turn it into a picturesque seaside meth lab.
Callous releases September 14th, 2021.
Apples Never Fall
From the author of Big Little Lies!
The Delaneys are pillars of their town. Stan and Joy are the owners of a successful tennis academy, and the parents of four grown children. Then one night, a stranger knocks on Stan and Joy's door.
The couple are happy to take the stranger in and offer her kindness in her time of need. However, Joy is soon missing, along with the stranger. Naturally, suspicion falls on Joy's husband. Two Delaney children believe their father is innocent of Joy's disappearance; the other two have their doubts.

Apples Never Fall will be released September 14th.
The Stolen Lady: A Novel of World War II and the Mona Lisa
Set across two tumultuous points in history, this novel examines the intersections of art and war. In Paris, 1939, a young archivist employed at the Louvre hides the most valuable pieces of art from the invading Nazis while searching for her missing brother. Among these pieces is the Mona Lisa.

In Florence, 1479, a servant named Bellina Sardi works in the home of a silk merchant aligned with the Medici. Bellina soon finds herself in the thrall of a monk who's leading the people against the powerful family. But when da Vinci is commissioned to paint a portrait of her mistress, Bellina must guard a volatile truth.

The Stolen Lady: A Novel of World War II and the Mona Lisa will be released on September 21st.
Related: 14 Books Like The Da Vinci Code
The Man Who Died Twice: A Thursday Murder Club Mystery
This second book of the Thursday Mystery Club finds Elizabeth, Joyce, Ron, and Ibrahim still in the throes of their real-life murder case—and savoring some peace and quiet at their retirement village. But this reprieve doesn't last long.
A friend of Elizabeth's makes an unexpected visit, begging for help after he's been accused of stealing millions in diamonds. And it's not long before the first body is found. It's up to these four to find the murderer—and the jewels.

The Man Who Died Twice will be released September 28th.
Last Girl Ghosted
Just when she thought she found love, he stood her up. His digital footprint disappears, and he ghosts her. She thinks that she came on too strong.
But she soon learns that she wasn't the only one—that there were other women who were charmed by this heartbreaker. And then, those women disappeared. She was looking for a connection, but now she's looking for the truth.

Last Girl Ghosted will be released October 5th.
These Silent Woods
For the past eight years, Cooper and his young daughter, Finch, have been living in a remote cabin in the northern Appalachian woods. Cooper has worked hard to give his daughter an idyllic life immersed in nature and away from screens. However, Finch is beginning to defy the existence her father has forged.
When Jake, Cooper's old friend, fails to bring them the supplies that they need for the winter, it brings to light how tenuous their sheltered life really is. When their safety is threatened by a visitor, Cooper must contend with the dark secrets in his past that drove him to the forest all those years ago.
These Silent Woods will be released October 26th.
All Her Secrets
Ellice Littlejohn, the only Black corporate attorney at her company, finds herself in a precarious position when she walks into her white boss and lover's executive suite and finds him dead.
Ellice pretends not to see anything; with secrets in her past, she doesn't want to draw attention. Then she's promoted, replacing her dead boss. It seems to be the position of a lifetime, but when she finds suspicious decisions going on inside of the company, she faces ethical and moral quandaries.
Ellice's past and present are at odds as she tries to stop a sinister plot, before it takes down anyone else she loves.

All Her Secrets will be released on November 2nd.
Death on a Winter's Day
For the reader looking for a story on the cozier side, get ready for this Lady Eleanor Swift mystery.
Set in the winter of 1921, Lady Eleanor is spending Christmas in Scotland with her friends, Baron and Baroness Ashley. However, after a party game goes terribly wrong, the guests realize that there's a murderer among them. When Lady Eleanor uncovers a document that implicates an unlikely suspect, she realizes the mystery goes deeper than she anticipated.
Death on a Winter's Day will be released on November 24th.
Related: 9 Fun and Quirky Whodunits by Female Mystery Authors
She Never Left
This psychological thriller follows cousins and writing partners Jane and TJ. They've avoided their hometown of Ketchum ever since TJ's first crush, Evie, vanished in the woods.
However, the two return for their high school reunion, hoping it'll inspire them creatively. But Jane's childhood friend with a dark streak, Lincoln, is still around town.
He remembers the night Evie disappeared as well as they do. And when TJ and Jane return to where it all began, history might repeat itself.
She Never Left will be released on November 25th.
You'll Be the Death of Me
Ivy, Mateo, and Cal have drifted apart since high school began. Now, the three have decided to skip school together as they all grapple with personal failings.
As they leave, they spot another student ditching, and follow him—right to the scene of his own murder. The trio now have something in common again! Unfortunately, that 'something' is a mysterious homicide, but beggars can't be choosers.

You'll Be the Death of Me will be released on November 30th.
Featured photo: Laura Heimann / Unsplash