The temperatures are rising and the days are growing longer. Summer reading season is here, mystery fans—and now's the perfect time to track down a killer new read to keep you enthralled.
That's why we rounded up 11 mystery and thriller books we're dying to dive into this summer. The list below boasts a little something for everyone, from a mind-bending time-warp murder mystery and an acclaimed cold war spy thriller to a bestselling YA whodunit. Whether you're on the hunt for a red-hot beach read sizzling with intrigue or looking to beat the heat with an icy tale of psychological suspense, these gripping narratives are sure to keep the thrills coming all summer long.
Little Lovely Things
A mother's worst nightmare becomes all too real in this "riveting" debut "bolstered by its flawed, believable characters" (Publishers Weekly). Medical resident Claire Rawlings is on her way to work with her two daughters sleeping soundly in the backseat when she's hit by a wave of nausea. Dizzy and unable to maintain control of the wheel, she pulls into a gas station, races into the bathroom, and blacks out. Minutes later, Claire regains consciousness, only to discover that the car and her little girls are gone. As police search for clues, Claire must confront her growing guilt over the disappearance and the devastating impact the incident has on her marriage. Yet through it all, she knows her daughters are out there—and she won't rest until she finds out what happened.
The 7 ½ Deaths of Evelyn Hardcastle
What do you get when you mix the and-everyone's-a-suspect intrigue of an Agatha Christie whodunit with the mind-bending time twists of Groundhog Day? Stuart Turton's wickedly clever murder mystery, The 7 ½ Deaths of Evelyn Hardcastle. Young Evelyn Hardcastle is surely going to die at her family's isolated country estate of Blackheath. Aiden Bishop knows this. Aiden also knows that tomorrow he'll wake up in the body of a different Blackheath guest, witnessing Evelyn's death day play out all over again. The time-looped sleuth has eight days to sort through what he witnesses, crack the case, and break the cycle. If he doesn't? Aiden's memory is wiped clear and he starts all over again. Brilliantly constructed, "Turton's debut is a brainy, action-filled sendup of the classic mystery" (Booklist).
RELATED: One of the Best Mystery Novels of 2018 is Finally Here
A Long Way Down
Acclaimed author Randall Silvis returns this summer with A Long Way Down, the third entry in the author's Ryan DeMarco mystery series. Tragic circumstances force DeMarco back home to western Pennsylvania. Not long after returning, he crosses paths with the county sheriff, an old high school acquaintance who's in the midst of a baffling murder investigation. The slayings seem to lead back to a haunting local cold case—and the sheriff needs DeMarco's help in piecing it all together. Warily, DeMarco assists with the investigation. But as he and his new love, Jayme, sort through the wreckage of the past in search of fresh leads, they risk exposing dark and devastating truths.
One of Us Is Lying
"Pretty Little Liars meets The Breakfast Club" (EW.com) in this smart and addictive YA murder mystery by bestselling author Karen M. McManus. Monday, September 24: five Bayview High School students settle in for a day of detention. But one of the five won't make it out alive. The student marked for death? Outcast and gossip, Simon. It seems the four survivors—brainy Bronwyn, beautiful Addy, troubled Nate, and all-star athlete Cooper—all had a reason to permanently silence the victim. Secrets and accusations echo down the halls of Bayview. Someone is lying—can you figure out who it is?
Little Darlings
Soon to be a major motion picture, Golding's "lyrical and atmospheric" (Bustle) psychological thriller is a treat for readers who enjoy a dark fairy tale twist to their modern mysteries. Lauren Tranter is utterly exhausted after giving birth to twin boys, but that doesn't explain what she saw. Late at night, in her hospital room, a mysterious woman tried to spirit away her babies and replace them with creatures. While those around her dismiss the vision as the tired nightmare of a new mom, Lauren is convinced something sinister lurks in the shadows—and that something is terribly wrong with her newborn sons. Readers will be on the edge of their seats and not know whom to believe in this bewitching page-turner. Has Lauren really come undone, or are supernatural forces afoot?
American Spy
Lauren Wilkinson puts a refreshing spin on the spy thriller in her acclaimed debut novel, declared one of the best books of 2019 so far by Esquire, Vogue, and Real Simple. Set in 1986, at the height of the Cold War, the novel follows Marie Mitchell, an intelligence officer with the FBI. As a young black woman, Marie must endure the bias and bigotry of the old boys' bureau. When she's offered a spot on an elite squad tasked with taking down Thomas Sankara, Burkina Faso's charismatic Communist revolutionary, she says yes—even though her personal and political views conflict with the interventionalist assignment. As she navigates Burkina Faso's turbulent political atmosphere, Marie must safeguard her true identity while reckoning with hard questions about loyalty, patriotism, and personal truth.
The Silent Patient
Michaelides' intricately plotted psychological thriller wowed critics and readers when it hit shelves earlier this year, rocketing to the top of the New York Times Bestseller list and earning praise from genre heavyweights like A.J. Finn and Lee Child. Alicia Berenson lives a life most of us only dream about. A famous painter married to a successful fashion photographer, she seemingly has it all in her grand London home. Then, one evening, Alicia shoots her husband five times in the face and goes utterly silent. News of the grisly incident spreads like wildfire; the public is mystified by the reserved murder suspect and her burst of violence. Criminal psychotherapist Theo Faber is determined to break through Alicia's silent exterior and understand her motive—but his obsessive search threatens to undo him as well.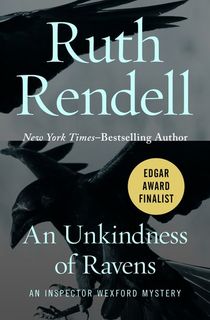 An Unkindness of Ravens
Three-time Edgar Award winner Ruth Rendell revolutionized the mystery genre with her dark and hypnotic tales of psychological suspense. The author of over 70 books, Rendell is best known for her Chief Inspector Wexford detective novels. An Unkindness of Ravens, the thirteenth in the Wexford series and an Edgar Award finalist, delivers a "suspense mystery of the highest order" (The New Yorker). Wexford's neighbor is concerned about her missing husband. The Chief Inspector figures the man ran off with a mistress, but a few puzzling details keep him up at night. What to make of the missing man's abandoned car and suspicious letter of resignation? And could his disappearance connect to the spate of brutal, blade-through-the-heart stabbings of all-male victims? As Wexford investigates the darkened streets of this suburban enclave, he soon uncovers a dangerous web of dark secrets and double lives.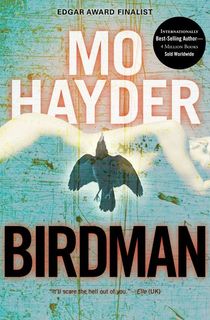 Birdman
Prefer a wicked flare to your summer read? Meet Mo Hayder. Dubbed the "maestro of the sinister" by the New York Daily News, the bestselling British crime novelist serves up visceral thrillers drawn from her own research with UK police. Birdman, published in 2000, is Hayder's debut. It was an Edgar Award finalist and earned comparisons to Thomas Harris' Red Dragon for its can't-put-it-down pacing and shocking scenes of violence. The twisted tale follows London-based Detective Inspector Jack Caffery, as he tracks a deranged serial killer with a penchant for ritualistic killings and mutilation.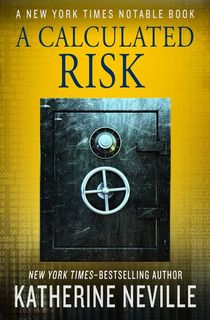 A Calculated Risk
Here's one for all the heist fans in the audience. Verity Banks is one of the most powerful and accomplished women in the financial sector—yet her male boss is determined to keep her in a subservient position. Verity decides to take revenge by robbing her boss' company. She's all set to strike when she crosses paths with her old friend, computer whiz Zoltan Tor. Zoltan raises the stakes of the situation with his own dicey wager: between the two, which one can steal $1 billion, invest the stolen funds to maximize profits, then return the initial capital before anyone notices? Verity accepts, but to beat Zoltan at his own game and pull off the perfect heist, she'll have to risk everything.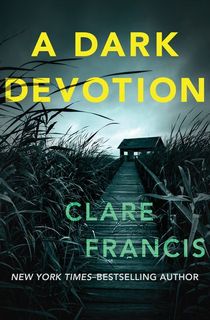 A Dark Devotion
Fans of Gillian Flynn's Gone Girl will find much to love in this well-crafted thriller of devotion and betrayal by bestselling author Clare Francis. Ask any of the residents of the quaint English village of Deepwell about Grace Dearden, and they'll tell you she's perfect: a charming woman, devoted wife, and generous member of the community. So when Grace vanishes into the marshy Norfolk gloom one day, the townspeople are shocked—or, at least, so they claim. Grace's husband, Will, calls on London lawyer and childhood friend Alexandra O'Neill to help search for his missing spouse. Yet, as Alexandra searches for the vanished woman, she unearths a buried layer of secrets and shocking revelations.
This post is sponsored by Sourcebooks. Thank you for supporting our partners, who make it possible for Murder & Mayhem to continue publishing the mystery stories you love.
Featured photo: KAL VISUALS / Unsplash