Summer is nearly upon us, and there's no better time to dive into a beloved mystery series—whether it's your first encounter with a legend or revisiting an old friend. Luckily for fans of Nero Wolfe, a brand-new adventure from Robert Goldsborough arrives on bookshelves and ereaders everywhere today. Trouble at the Brownstone will send Nero Wolfe back to New York City after an excursion to Ohio in his last tale.
For those unfamiliar with the character Nero Wolfe, you've got a lot to look forward to—namely, a whole new world of mystery and intrigue. Nero Wolfe was created in 1934 by American mystery writer Rex Stout, and was first introduced in the novel Fer-de-Lance. Since then, the reclusive and eccentric armchair detective has been featured in dozens of Rex Stout novels, novellas, and short stories, right up until the author's death in 1975.
Stout passed away at the age of 88, having lived a long and accomplished life as one of the most lauded mystery writers to ever walk this earth. A recipient of the Mystery Writers of America's Grand Master Award and a nominee for Best Mystery Writer of the Century at Bouchercon XXXI, Stout's death left a void in the mystery industry. Luckily for readers, his beloved character Nero Wolfe has continued to live on in the hands of other authors, most notably Robert Goldsborough.
Related: In His Own Words: How Robert Goldsborough Became Nero Wolfe
Determined to keep the character Nero Wolfe alive in the minds and hearts of mystery book fans, Goldsborough picked up the reins in 1986 with his book Murder in E Minor, which landed him the prestigious Nero Award—the award itself an homage to the classic sleuth. Goldsborough's debut in the world of Nero Wolfe finds the character coming out of retirement to aid an old associate who's been on the receiving end of threatening notes. Well, to be fair, Wolfe's assistant Archie Goodwin does most of the footwork. Wolfe prefers to stay home in his New York brownstone with his books and orchids whenever possible.
Since 1986, Goldsborough has written 16 Nero Wolfe novels, taking Wolfe and his assistant Archie all over the world to solve a whole new batch of exciting cases. If you're in the mood for a few new escapades yourself, might we suggest one of the following stand-out books to start with? Proceed with caution—once you read one Nero Wolfe adventure by Robert Goldsborough, you'll want to read them all.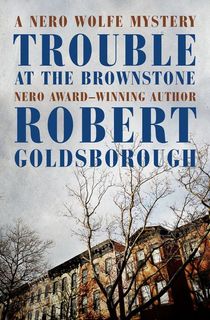 Trouble at the Brownstone
When Nero Wolfe's orchid gardener stumbles through the door of the detective's brownstone, so badly beaten that he soon succumbs to a coma, Archie Goodwin puts aside his disdain for the man to go undercover on Wolfe's behalf. Soon, it becomes clear that whoever was chasing after Theodore Horstmann was after more than fertilizer tips...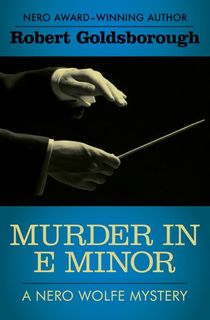 Murder in E Minor
When indulging any new character obsession, starting at the beginning and working your way out from there might be the most rewarding route. Murder in E Minor is Goldsborough's first Nero Wolfe mystery, in which Wolfe comes out of retirement to investigate a series of threatening letters received by an old associate. This ambitious and highly skillful first effort at advancing Nero Wolfe's story landed Goldsborough the prestigious Nero Award.
Related: Rex Stout: Meet the Legendary Mystery Author Who Created Nero Wolfe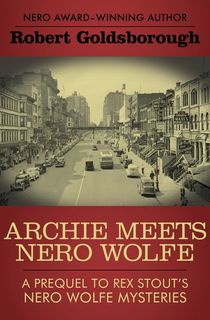 Archie Meets Nero Wolfe
Sweeping readers away to 1920s New York, Archie Meets Nero Wolfe is an origin story about how the beloved characters Archie Goodwin and Nero Wolfe came to meet. Referred to as simply "excellent" by Publishers Weekly, this is a necessary stop on the long-distance train ride through the lives and adventures of Wolfe and the man who would become his most trusted assistant and companion for so many years.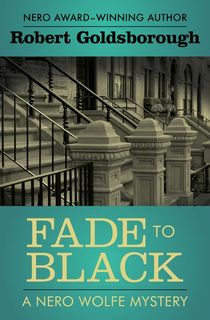 Fade to Black
Advertising firm Mills/Lake/Ryman is at the top of its game, and has excelled at keeping Cherr-o-key soda a household brand through snappy, memorable slogans. When rival brand AmeriCherry starts featuring slogans a little too close to their own, the company brings in Nero Wolfe to figure out who's being paid to leak company secrets to the enemy. Seems like an open and shut case, until advertising agents start getting murdered.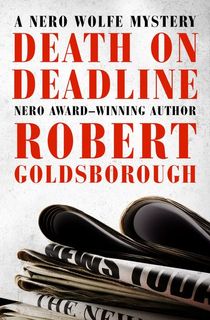 Death on Deadline
For years, Nero Wolfe has had a smooth, unofficial working relationship with Lon Cohen, head of the New York Gazette. Cohen supplies Wolfe with much-needed information that he wouldn't otherwise be privy to. In exchange, Wolfe gives Cohen's paper dibs on a big scoop here and there. When the paper hits a financial slump and is in danger of being bought out by a newspaper magnate looking to turn it into a trashy tabloid, Wolfe steps in to help. As is so often the case with Wolfe, the situation quickly spins out of control and turns deadly.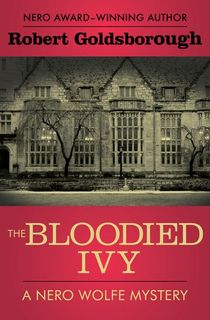 The Bloodied Ivy
Prescott University is kept tidily under the thumb of ultra-conservative Hale Markham. Though he isn't widely liked, university officials are shocked when Markham's body is discovered at the bottom of a ravine on campus. When Wolfe catches wind of the death, he's so eager to piece the puzzle together himself that he actually leaves his house, which says a lot about this mystery's appeal.
Related: 8 Essential Rex Stout Mystery Books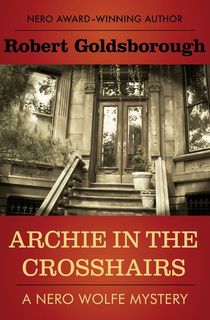 Archie in the Crosshairs
Nero Wolfe has come across many perilous situations during his career as a detective, but not until now has danger hit so close to home. When his assistant Archie Goodwin is nearly gunned down one night while walking home from a poker game, Wolfe takes the attempted hit very seriously, and sets out to make sure that the gunman doesn't get a second shot in.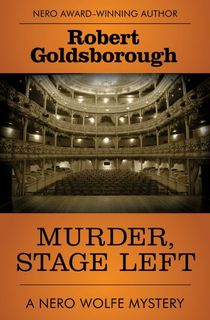 Murder, Stage Left
A celebrated theater director has a hunch that someone is out to do him harm. In an effort to get Nero Wolfe interested in his case, he bends Wolfe's ear by offering him something he can't resist: a very rare orchid to add to his prized collection. When the director ends up dead anyway, and Archie is flagged as a prime suspect, Wolfe's life goes from sweet-smelling to foul pretty quick. Without the help of Goodwin, who is unable to investigate the case due his own unfortunate involvement in it, Wolfe steps carefully through a messy trap of clues to right what's wrong.
This post is sponsored by Open Road Media. Thank you for supporting our partners, who make it possible for Murder & Mayhem to continue publishing the mystery stories you love.