This April sees the publication of The Misadventures of Nero Wolfe, a collection of two dozen pastiches and literary tributes to one of crime fiction's most beloved sleuths, Nero Wolfe. First introduced in 1934 by author Rex Stout, Nero Wolfe—the rotund armchair detective who loathed leaving his luxurious New York City brownstone, even to work on a case—became a hit over the course of more than 30 novels and dozens of novellas and short stories written during Stout's lifetime, not to mention countless more written by other voices after the mystery great passed on.
But who was Rex Stout, and how did his creation inspire such enduring affection for so many years?
Born in Indiana in 1886, Rex Stout moved to Kansas with his Quaker parents when he was still very young. He attended high school in Topeka and later graduated from the University of Kansas. After school, Stout served in the Navy and worked as a cigar store clerk.
Stout first began publishing in the 1910s, penning stories for various magazines. He published over 40 stories between 1912 and 1918 alone. Yet it wasn't his early writing that gave him the capital he needed to tour Europe and live a life of comparative ease. Instead, he invented a school banking system that was put into place in more than 400 schools across the United States. During this time, Stout actually put his literary career on pause, abstaining from writing to focus instead on making and saving enough money from his business ventures. Things were going well, until 1929—when Stout lost most of his earnings in the financial crash.
It was during this same year that Stout published his standalone novel How Like a God, and his literary career took flight.
Rex Stout Creates Nero Wolfe and Archie Goodwin
In addition to his early serialized narratives, Rex Stout's first published standalone book was How Like a God. The psychological narrative was released in 1929 by Vanguard Press, an imprint that Stout helped found. As Stout entered the 1930s, he pivoted to writing detective novels, and introduced readers to Nero Wolfe.
Nicknamed "that Falstaff of detectives" by critic Will Cuppy, after Shakespeare's portly, vain, and boastful knight, Stout introduced his armchair sleuth Nero Wolfe in the 1934 novel Fer-de-Lance. The novel was abridged in The American Magazine as "Point of Death." Wolfe was unique among literary sleuths in that he preferred not to "get his hands dirty," as the saying goes. Instead, he spent his time in a luxurious home where he read books, ate gourmet meals, and tended to his orchids.
Related: 11 New Mystery and Thriller Books We Can't Wait to Read This Spring
Archie Goodwin, Wolfe's confidential assistant, did most of the heavy lifting and on-the-ground investigating. Goodwin also tended to narrate the Nero Wolfe stories. Far from playing Watson to Wolfe's Sherlock Holmes, however, Goodwin was a clever and charming young man who typically did the legwork for Wolfe, bringing back clues to Wolfe's brownstone so he could crack the case. Goodwin also had an eye for the ladies, as private investigators were all but obliged to back in the early days of the hardboiled crime story.
"If he had done nothing more than to create Archie Goodwin," French-American historian Jacques Barzun once observed, "Rex Stout would deserve the gratitude of whatever assessors watch over the prosperity of American literature."
Stout also created a handful of other fictional detectives, some of whom made appearances in his Nero Wolfe corpus. In his 1937 novel The Hand in the Glove, Stout introduced Theodolinda Bonner, an early example of a female private investigator in crime fiction. Nicknamed "Dol," she later appeared in several Nero Wolfe stories. Stout also created Alphabet Hicks and Tecumseh Fox.
Related: A Perry Mason Mystery: How Erle Stanley Gardner Created a Mystery Classic
However, after 1940, the success and generally positive reception of Nero Wolfe led Stout to focus almost entirely on Wolfe stories, which he continued publishing until his death in 1975. In point of fact, between 1940 and 1966, there was at least one new Nero Wolfe case every year, with the exception of 1943, when Stout cut back on his writing schedule in order to help with the war effort.
During World War II, Stout wrote propaganda for the United States as part of the Fight for Freedom organization, on top of hosting three weekly radio shows. He even helped to coordinate volunteer services from other American writers. After the war, he served as president of the Authors Guild and of the Mystery Writers of America, during which time he worked to help reform copyright laws to be more favorable to writers.
The Enduring Legacy of Nero Wolfe and Archie Goodwin
Over the years, Stout wrote more than 30 Nero Wolfe novels and around 40 novellas and short stories featuring the portly P.I. One of the constants in Wolfe's world was food—he has been described as both a gourmand and a gourmet. To coincide with the debut of the novel Too Many Cooks in 1938, The American Magazine created a boxed set of Nero Wolfe recipe cards, designed to look like a book.
The adventures of Nero Wolfe were adapted to the silver screen twice during Rex Stout's lifetime. The first was Meet Nero Wolfe, an adaptation of Stout's first Wolfe novel, Fer-de-Lance, which hit screens in 1936 and featured a young Rita Hayworth and Edward Arnold as Nero Wolfe. (Stout always said he wanted Charles Laughton to play Wolfe; a match that seems like it would have been made in Golden Age Hollywood heaven.)
Related: 8 Essential Rex Stout Mystery Books
Meet Nero Wolfe was followed up by The League of Frightened Men, an adaptation of Stout's second Nero Wolfe novel. This time, Walter Connolly played the larger-than-life detective. While Stout refused to authorize any more Hollywood adaptations, Nero Wolfe found his way onto the small screen multiple times in the intervening years, including an early failed pilot for CBS that featured none other than William Shatner as Archie Goodwin.
In the year 2000, at Bouchercon XXXI, the Nero Wolfe stories were nominated as one of the Best Mystery Series of the Century, and Stout one of the Best Mystery Writers of the Century. During his lifetime, Stout received the Grand Master Award from the Mystery Writers of America in 1959.
Rex Stout was against other people carrying on the Nero Wolfe stories after he was done with it. In an interview with his biographer John J. McAleer, he was asked how he would feel if someone continued the series, and Stout replied, "I don't know whether vampirism or cannibalism is the better term for it." After the death of his widow in 1984, however, his estate consented to the publication of more Nero Wolfe books.
Related: In His Own Words: How Robert Goldsborough Became Nero Wolfe
The first of these was published in 1986, written by journalist Robert Goldsborough. Over the years, Goldsborough has written a dozen additional Nero Wolfe novels, and countless other authors have written endless words about Stout and his detective heroes. Aside from parodies, pastiches, and tributes, dozens of nonfiction books have been written about Rex Stout and Nero Wolfe and their impact on literature. There's even a Nero Award for "excellence in the mystery genre" that has been given out every year since 1979.
In April 2020, Nero Wolfe returns once again to the literary sleuthing game. Edited by Josh Pachter, The Misadventures of Nero Wolfe collects a wide array of stories and pastiches that pay tribute to the celebrated detective. Included in the collection is a classic 1947 pastiche penned by award-winning crime writer Thomas Narcejac, as well as Nero Wolfe tales by Lawrence Block and Loren D. Estleman. The collection will also introduce readers to new stories by Michael Bracken and Robert Lopresti, not to mention chapters from Goldsborough's continuations of the character, and a reminiscence from Rex Stout's daughter. Altogether, the new book contains two dozen stories inspired by Rex Stout and his greatest creation, so that fans of the legendary detective can continue to enjoy his adventures, even after all these years.
Watch the April 14th virtual launch party for The Misadventures of Nero Wolfe below. Then check out the book itself, as well as a selection of Nero Wolfe mysteries penned by Robert Goldsborough and early works by Rex Stout!
The Virtual Launch Party for The Misadventures of Nero Wolfe (4/14/20)
The Misadventures of Nero Wolfe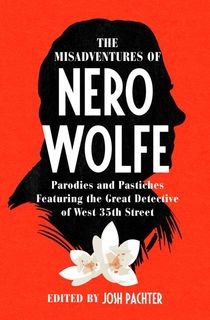 The Misadventures of Nero Wolfe
A treasure trove of witty and suspenseful crime writing that pays tribute to Rex Stout's legendary private detective, Nero Wolfe. Featuring contributions from Lawrence Block, Loren D. Estleman, John Lescroart, Robert Goldsborough, and more.
Nero Wolfe Mysteries by Robert Goldsborough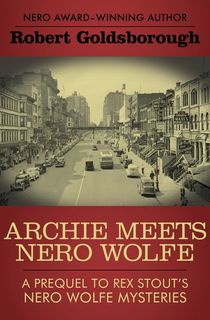 Archie Meets Nero Wolfe
An "excellent" Nero Wolfe mystery by Robert Goldsborough that goes back to 1920s New York to reveal how the famed detective first met his incomparable sidekick (Publishers Weekly, starred review).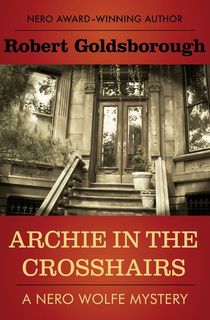 Archie in the Crosshairs
Mystery fans will devour this Nero Wolfe mystery by Goldsborough, in which Wolfe must track down a dangerous gunman—or risk losing his right-hand man Archie Goodwin.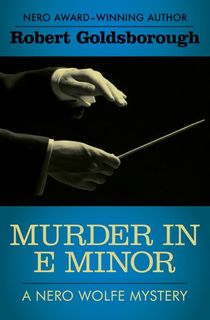 Murder in E Minor
Nero Wolfe returns to track down the murderer of a New York Symphony Orchestra conductor in this Nero Award–winning mystery.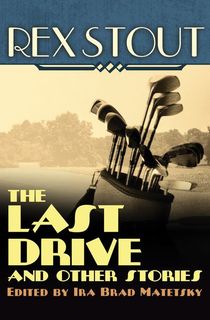 The Last Drive
Eleven early tales of mystery, murder, and mayhem from the creator of Nero Wolfe.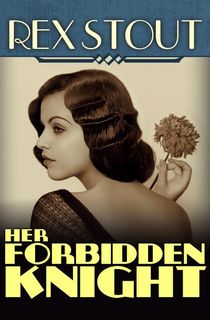 Her Forbidden Knight
An innocent young telegraph operator becomes a counterfeiter's target in this early serialized mystery by Rex Stout, presented here as a standalone novel.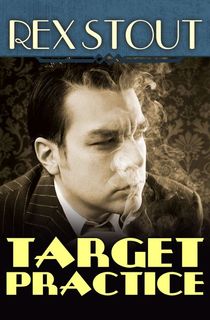 Target Practice
An invaluable sample of the early work of one of America's finest mystery writers.
Featured photo: Wikipedia