This fall is going to be full of chills—and I'm not just talking about the dropping temperature. With so many summer books having been pushed back due to the pandemic, this autumn is going to be full of heavy hitters in the publishing world. In fact, there are so many new books that picking a starting point might be a bit intimidating. Well, look no further. We've combed through the latest releases and narrowed them down to the following 13 new mysteries and thrillers that you won't want to miss.
Winter Counts
I was lucky enough to get an advanced review copy of this late-summer debut earlier this year, and it quickly became the highlight of my week, month, and likely year. This book is about as exhilarating as you can imagine. A drug cartel is affecting a Native American reservation to such a degree that it seems to have a stranglehold on the community. Virgil Wounded Horse is a local enforcer on the reservation that takes matters into his own hands when crimes are routinely ignored by the authorities.
Related: The Best Mystery and Thriller Movies Coming to Netflix, Hulu, and Amazon Prime Video This September
Things get personal when Virgil's nephew becomes one of countless youths ensnared in the grip of heroin. Virgil's character will quickly win you over, and you'll trust he's got what it takes to tackle any obstacle head-on. If you're a fan of crime fiction, this one's a must.
Sisters
This is a dark novel of suspense about two sisters named September and July. They travel with their mother, Sheela, to Settle House, an apparent sanctuary. However, the house seems to take on a life of its own. The narrative is told with a closeness that crosses into unreliable territory in all the best ways. Johnson has written a hallucinatory and surreal psychological thriller that is an absolute must-read.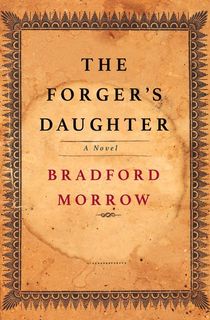 The Forger's Daughter
Morrow's ninth novel begins with a blood-curdling scream in the night echoing throughout an otherwise serene countryside. The intrigue spikes when Will, a retired literary forger, is blackmailed into coming out of retirement to imitate Edgar Allan Poe's Tamerlane, one of the rarest prints known to man. It's equal parts literary homage and fun-filled thriller, the sort that will keep you turning pages long into the night.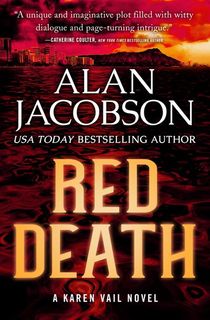 Red Death
In the latest Karen Vail thriller, author Alan Jacobson gives the titular FBI agent an even more insane case. A detective named Adam Russell finds a dead body in Hawaii, the second in mere days. He calls on the series star to profile what appears to be an odd string of murders. This quickly becomes a difficult case, because there simply aren't any physical clues to follow. Jacobson provides a refreshing take on the typical thriller by presenting a case without a profile.
The Loop
Johnson's previous books have run the gamut of horror to crime fiction to bizarro and everything in between. A sci-fi thriller, The Loop takes place in the idyllic town of Turner Falls, Oregon, where a corporation called IMTECH works on a secret project that involves splicing genes and implanting biotech in local teenagers. And no, they don't tell the teenagers that they're test subjects. Johnson showcases his ability to create momentum in this engaging story that moves so quickly, you just might get whiplash.
Sleep Donation
This novella by the one and only Karen Russell has never been available in paperback until now. Here we see a very different kind of pandemic, where people suffer from a deadly form of insomnia. The Slumber Corps is a nonprofit that recruits sleep donors to cure the pandemic by donating their own sleep. Tracy Edgewater is one of the top recruiters, who is able to get pretty much anyone to donate sleep.
Related: 13 Thrilling New Releases by Female Mystery Authors That You Need to Read
The catch is that her methods involve emotional manipulation. On top of that, everyone's donated sleep soon comes under threat of horrible nightmares, causing Trish to doubt the Corps and everything around her. The novella is both thrilling and incredibly unique, the sort of story only the author of Swamplandia! could write.
Leave the World Behind
Alam's new psychological thriller is already in production to be adapted to a feature film starring Julia Roberts and Denzel Washington. New York City is experiencing a complete blackout, causing people to flee and find light elsewhere. Meanwhile, Amanda and Clay are vacationing in Long Island, unaware of the news until they hear a knock on their door.
Ruth and G.H, the couple who own the house, show up expecting to be able to hunker down there. Without any phone or internet, Amanda and Clay are faced with a quandary, one that proves to be sociopolitical and explores the complexities of race and class.
The Hollow Places
I was a big fan of Kingfisher's previous novel, The Twisted Ones, so when I found out she had a new one coming out, you bet it ended up on my must-read list. The Hollow Places introduces readers to Kara, who discovers the phrase "pray they are hungry" scrawled behind a hole in the wall of her uncle's house. The hole turns out to be a portal…but to where?
Kara becomes obsessed with her discovery and finds that she can travel to a multitude of alternate realities full of monsters that can hear her thoughts and feed on her fear. This one sounds about as weird and suspenseful as her other novels, and you better believe I'm diving into this horror-thriller the day it comes out.
The Nightworkers
Selfon's debut novel has the makings of a highly intricate and complex tale of drugs and dirty money. Emil Scott is a Brooklyn artist that makes ends meet by running the cash his family gets from selling drugs. When he goes missing with $250,000 in drug money, Selfon focuses less on the various suspects, and more on how Emil's family copes with his disappearance. I can't help but get Ozark vibes from this book, and from the looks of it, The Nightworkers will spare no detail in showcasing paranoia and danger in the money laundering business.
Related: 11 Thrilling Southern Noir Books to Read Now That You've Binged Ozark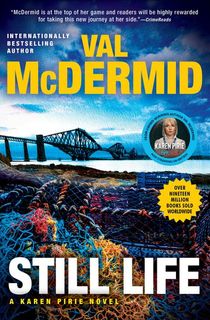 Still Life
The latest in the Karen Pirie thriller series finds the star police inspector ankle-deep in water when a dead body floats by. An addictive and enticing plot emerges, involving forgeries and false identities. With bodies continuing to turn up and the man that killed Pirie's lover being released from prison, what we have here is a police procedural at its absolute best—to savor or scarf down, depending on your mood.
Double Agent
The book cover has yet to be released for this one, but we can't wait to see what the publisher comes up with. Bradby has returned with the second novel in the Kate Henderson series, and this time, Henderson begins her story in a dire situation. She has been kidnapped by a Russian defector who claims that the British Prime minister is a double agent working for Moscow. Henderson is eventually set loose with a brand-new mission to solve. As cunning as ever, she begins following a deadly paper trail that leads to the very depths of the British bureaucracy.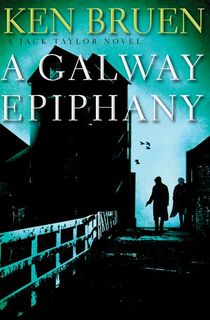 A Galway Epiphany
Jack Taylor is retired and trying to lay low in the country, but life seems to have other plans for him. On a day trip back into the city, he's involved in a car accident and ends up in a coma. When Jack wakes up a week later, the country is freaking out over the "Miracle of Galway," with everyone believing that the two children who saved him are saintly. Jack's retirement is clearly no more, and everything is complicated by a plot surrounding the children's safety.
Related: 7 Mysteries Set in Ireland
Little Threats
Emily Schultz, the author of The Blondes, is back with a scary and heart-wrenching thriller of death and guilt. At the center of the novel are twin sisters Kennedy and Carter Wynn. They go partying in the woods of their relatively safe town one night, and when Kennedy wakes up the next morning, her best friend Haley is found dead.
Unable to remember anything about that fateful night, Kennedy pleads guilty, fearing that she may have been the murderer. When she's released 15 years later, her life and relationships are in shambles. The media picks up on Kennedy's release and it soon becomes clear that the murder was never what anyone thought…especially when a new suspect emerges.