With its rain-soaked plains and desolate, rugged coastline, the brooding Irish landscape is the perfect setting for a good mystery book. In fact, Irish crime fiction has experienced a boom in recent years. Marked by strong characters, ambiguous endings, and the stain of corruption, Irish mysteries have a distinctive flair. They also tend to blend the boundaries between genres like noir, psychological thrillers, and cozy mysteries, making for absorbing and unpredictable reads. If you're looking to branch out from American fiction, summon up your best brogue and check out these mysteries set in Ireland.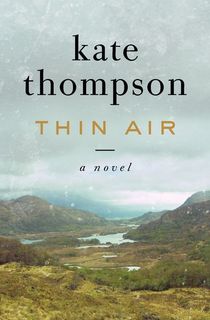 Thin Air
This haunting novel revolves around the mysterious disappearance of a teenage girl. When Martina Keane seemingly vanishes, her distraught family is irrevocably changed. Each member deals with the trauma and stress in different ways; while Mrs. Keane becomes emotionally distant and Mr. Keane is investigated as a suspect, Martina's siblings are left to fend for themselves. Set on a farm on the west coast of Ireland, readers are immersed in the landscape as the Keanes wonder what became of Martina when she ventured beyond the farm, and if she's still out there. The Guardian notes that award-winning author Kate Thompson "is careful to evoke a sense of Ireland as place of strangeness and myth without being swept away on bogs and blarney."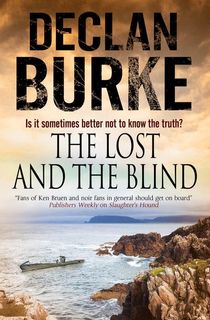 The Lost and the Blind
When Tom Noone agrees to ghostwrite a biography of novelist Sebastian Devereaux, he has no idea what he's getting himself into. To do research for his book, Tom and his young daughter Emily travel to Devereaux's home on the remote island of Delphi, off the coast of Donegal. Unbeknownst to him, the rural Irish landscape holds sinister secrets about a Nazi atrocity committed there decades before. As Tom's research takes him deeper and deeper into the mystery, a body washes up on the shores of the island. Tom and Emily are forced to flee for their safety as a cast of characters with ambiguous motivations pursue them. Thrilling and suspenseful, The Lost and the Blind is a heart-pounding read.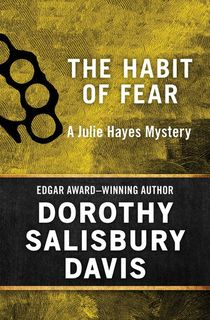 The Habit of Fear
Master of crime fiction Dorothy Salisbury Davis penned this riveting novel starring amateur sleuth, Julie Hayes. The story begins in New York City, home of Julie—an up-and-coming reporter for the New York Daily. In rapid succession, Julie experiences two traumatic events: her husband has an affair and files for divorce, and she is sexually assaulted by two strangers. Reeling from these personal tragedies, Julie decides to take some time off. The action picks back up in Ireland, where Julie tracks down her elusive birth father and becomes entangled with the covert Irish Republican Army, all while trying to piece together the mystery of her own attack. With a strong female lead, political intrigue, and a puzzling web of lies and betrayal, it's no wonder Publishers Weekly called this "no simple mystery...a tale chockful of action that leads to a heartening, if bittersweet, conclusion".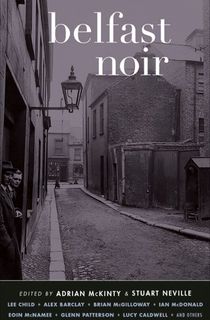 Belfast Noir
Each short story in this collection is set in the Northern Ireland city of Belfast. Given its history of sectarian violence, urban decay, and general civil unrest, the setting of Belfast is a perfect complement to these gloomy tales of noir fiction. From a disturbed incarcerated teenager to an undertaker who turns to smuggling illicit goods in his coffins, complex characters with dark secrets populate the pages of this gripping collection of mysteries.
In the Woods
Detective Bob Ryan had a more compelling reason than most to join the police force. When he was a child, he witnessed a horrific crime leading to the disappearance of two other children—a crime that he has no memory of, due to shock and trauma. Now another girl has gone missing in the same Dublin woods where he was found twenty years earlier, trembling and covered in blood. Following clues from the present investigation, as well as his own long-buried memories, Bob is determined to get to the bottom of the mystery and find the predator who's stalking children. A dark and dangerous tale, In the Woods will enthrall you.
Related: Coming to a TV Screen Near You: Tana French's Dublin Murder Squad
The Ruin
A detective finds himself working against a corrupt police force rife with political tension in this murder mystery. When doubts are raised about whether a local Galway man committed suicide or met foul play, Cormac Reilly re-investigates the death of that man's mother, which was initially ruled an accidental overdose. As he uncovers startling new details in both cases, which he believes are connected, Cormac is met with hostility from fellow detectives. Could it be that they have something to hide? The Ruin explores the depths of corruption amongst the very people charged with protecting society.
Buried In a Bog
A cold case is given a closer look in this delightful cozy mystery. When Maura visits the small Irish village where her grandmother was born, she finds herself growing attached to the community. She gets a job in a local pub and is drawn into a homicide investigation when she turns a mysterious note over to the police. That note is connected to two murders—one a recent slaying, and the other a decades-old body unearthed from a bog. Ominous events threaten her safety, but Maura refuses to leave the village unless it's on her terms.
This post is sponsored by Open Road Media. Thank you for supporting our partners, who make it possible for Murder & Mayhem to continue publishing the mystery stories you love.