A full trailer for HBO's upcoming Perry Mason mystery miniseries just dropped, and the reboot promises a very different version of the legendary criminal defense attorney.
Perry Mason, the protagonist of Erle Stanley Gardner's influential detective stories, first appeared on the small screen in 1957, with the premiere of Perry Mason. Starring Raymond Burr as the titular character, the CBS series ran for nine seasons from 1957 to 1966. Now, HBO is introducing viewers to a newer, grittier version of the criminal defense attorney—by diving into Mason's origin story.
Set in 1932 Los Angeles, the upcoming HBO miniseries follows a young Perry Mason haunted by his wartime experiences, nursing the wounds of a broken marriage, and struggling to make ends meet as a small-scale private investigator.
While swaths of the United States continue to suffer through the Great Depression, Los Angeles is booming. Soon, however, Mason finds himself entangled in a kidnapping case gone wrong, a case that exposes the fractured reality of the City of Angels.
Perry Mason stars Matthew Rhys in the titular role. Rhys also serves as the show's executive producer, alongside Robert Downey Jr. and Downey Jr.'s wife, Susan Downey. Originally, Robert Downey Jr. was slated to portray Perry Mason before having to bow out due to a conflicting feature film schedule. Matthew Rhys then secured the role. Viewers will likely recognize Rhys from his portrayal of Philip Jennings in The Americans, for which he won an Emmy Award and earned two Golden Globe nominations. Joining Rhys in the upcoming mystery miniseries are fellow Emmy winners Tatiana Maslany and John Lithgow.
The full-length teaser trailer that just dropped gives us a tantalizing glimpse at the upcoming series, and it looks like corrupt cops are at the center of Perry Mason's murder investigation. The trailer also gives us a clear sense of the show's dark and dazzling noir world, replete with fedoras, snub nose revolvers, twinkling city lights, and shadowy figures at the end of alleyways. Grab your trenchcoat, gumshoe.
Perry Mason is set to hit HBO on June 21st. Check out the trailer below, then read up on Erle Stanley Gardner's legendary Perry Mason mystery series while you wait for the series to debut!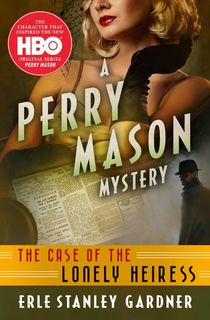 The Case of the Lonely Heiress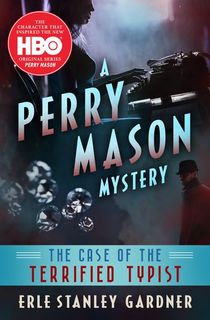 The Case of the Terrified Typist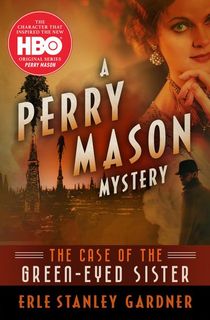 The Case of the Green-Eyed Sister
Featured still from "Perry Mason" via HBO