Peter Bowen passed away in early April of 2020. The novelist was a man of many passions and talents. Over the course of his life, Bowen worked as a hunting and fishing guide, was a poet, a folksinger, an essayist, and a cowboy. He is perhaps best remembered for his Montana Mysteries, a 15-book series set in the modern American West that follows Montana lawman Gabriel Du Pré.
Related: In Memory of Mystery Author Peter Bowen, 1945-2020
Bowen was a gifted storyteller, not just on the page but in person as well. Recently, Marc Beaudin of Livingston, Montana's Elk River Books posted a moving tribute to Bowen and shared a video of one of Bowen's book readings. Filmed in September 2018, the video captures Bowen's last author event at Elk River Books and quite likely his final public appearance. You can watch the video below.
Bowen was born at the tail-end of World War II and spent his early years in Colorado and Indiana. When he was ten, Bowen's family moved to Bozeman, Montana. It was here that Bowen first fell in love with the art of storytelling, listening in on old cowboys at the local watering hole spin tall tales. Bowen also recalled witnessing a murder-suicide as a boy, an event that further influenced his fascination with the secrets and human dramas that play out in small towns.
Related: "Some Mysteries are Best Left Alone"

Bowen's most popular work is the Gabriel Du Pré mystery series, also known as the Montana Mysteries. Much like Bowen, Gabriel Du Pré is a man of many talents: he's a fiddler, a cattle-inspector, and a lawman of Cree and French descent. Between 1994 and 2018, Bowen published 15 mystery novels featuring the Toussaint, Montana lawman. Bowen was also the author of the Yellowstone Kelly series, four historical mysteries inspired by the real-life Yellowstone Kelly, a Civil War veteran.
In his tribute, Beaudin looks back on the first time he met Peter Bowen, being drawn in by the author's presence. "His soft voice seemed to be from another century," Beaudin recalls, marked by "a frontier elegance like a cowboy who'd emigrated from a great European city and had come West to find his fortune, but more importantly his freedom."
Beaudin concludes his piece by imagining a time in the near future, a time after the pandemic has passed, when all those "who were lucky enough to call Peter a friend" will gather to mourn and celebrate the author. Until then, we have Bowen's works and his words.
Watch Peter Bowen Read at Elk River Books
Explore Bowen's Montana Mysteries and Yellowstone Kelly Novels: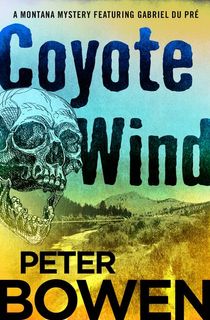 Coyote Wind
The first in the Gabriel Du Pré series: The cattle-brand inspector investigates a thirty-year-old plane wreck, a bullet hole in the skull of one of the skeletal remains.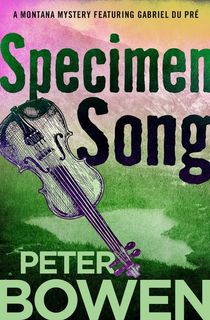 Specimen Song
Book two in the series, Du Pré begins a canoe expedition up the Canadian river when he has a run-in with an egomaniacal anthropologist. Leading him to a series of Native American deaths that are still unsolved, he returns to Montana intent on stopping the out-of-control killer.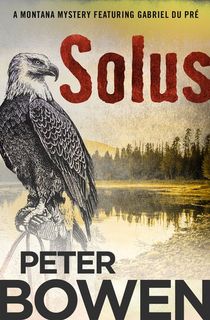 Solus
Solus is Bowen's last published novel, and the 15th entry into the Gabriel Du Pré series.

A military whistleblower on the run after serving as a guard at a Kabul prison seeks out Du Pré for someone to trust, with a testimony that could expose the brutal interrogation program run by the military contractor at the prison. Solidifying the wry humor and small-town romance the series has been known for, this final installment embodies the legendary character of Du Pré and his author.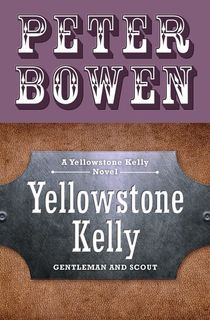 Yellowstone Kelly
The beginning of the story of Luther "Yellowstone" Kelly, whose career as a historical figure is just as captivating as Bowen's fictional adaptation. The first entry finds Kelly swept from home, from the Great Plains to Africa to the Philippines.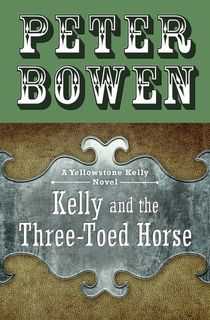 Kelly and the Three-Toed Horse
The fourth and final entry in Kelly's story sees Yellowstone commissioned as a scout for a research party in Wyoming after a bizarre skeleton of a horse is found in a bar.
Feature image via Open Road Media