There's something about characters facing the end of the world that we readers love. Maybe it's the will to survive in the face of devastation. Or the way humanity can overcome even the worst—even in themselves. It's easy to decide how you'd act in those extreme situations from the comfort of your own home. Rather than focus on heroism and action, Cormac McCarthy tapped into something far deeper and more profound when he released The Road in 2006.
It's a story about a father and son making their way through a desolate America with only a pistol and a shopping cart. There's very little to cheer for in McCarthy's story. He maintains a gritty realism and refuses to paint a shiny façade on mankind. You're forced to really examine what those circumstances would be like. And how far you might deviate from morality in order to survive.
And that's probably why post-apocalyptic novels take root in our hearts.
Sadly, Cormac McCarthy passed away at his home in Santa Fe on Tuesday, June 13, 2023. He was 89 years old—and to those who've enjoyed his writing over the years, he leaves an enduring legacy. McCarthy's work will stand as a testament to the mysteries of the human psyche and his gripping tales will leave a lasting impact on those who dare to venture into his haunting literary landscapes.
By confronting your fears, you can find bravery and strength. So in honor of McCarthy's immeasurable contributions to the literary world, we found nine post-apocalyptic thrillers that will keep you on the edge of your seat while you desperately root for the characters to survive—just like The Road.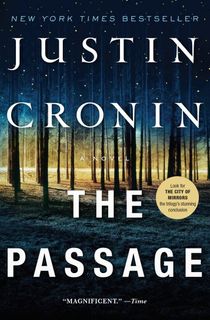 The Passage
It only took thirty-two minutes for our world to die and a new one to be born. As the world reels from the brutal consequences after an experimental military project is accidentally unleashed, two survivors are on the run. FBI Agent Brad Wolgast has a lot to atone for. But protecting the six-year-old orphan Amy Bellafonte from the monsters who hunt her isn't one of them. She was part of the same experiment that doomed the world. And now she might be the only one who can save it.
Wanderers
Shana wakes up to witness her sister sleepwalk out of their house, barefoot and unresponsive. And she's not the only one. Scientists are baffled and their drone-like behavior brings out both the best and worst in society. Shana is now a shepherd, her group of friends and families are determined to protect the sleepwalkers from anyone and anything that would harm them. But as society collapses, the sleepwalkers may be the key to rebuilding the broken world.
The Stand
One man. That's all it takes to expose the world to a deadly virus. Within weeks, 99% of humanity is dead. The survivors are called by two leaders. Mother Abagail, a 108-year-old woman wants to build a peaceful new society in Boulder, Colorado. And Randall Flagg, a man who wants to spread nothing but chaos and violence builds his society in New Las Vegas. Each gains power with their followers, but ultimately the survivors will have to choose. And the fate of all humanity will be tied to that decision.
The Children of Men
No one is fertile. The last generation of children are now adults and live without hope of a future. Suicide is commonplace, and with no motivation to preserve their way of life, society is crumbling. Theodore Faron is an Oxford historian and spends most of his time reminiscing over the past. But when a young woman asks him to help her meet his cousin, the Warden of England, he encounters a group of people that awaken his will to live. But more than a desire to survive, they may know how to keep the human race from going extinct.
Survivor Song
It doesn't take long for society to unravel when a deadly rabies-like virus emerges in Massachusetts. But this virus is different. It only takes hours for the infected to succumb to violent urges to bite and attack, infecting as many as possible before they die. When pediatrician Dr. Ramona Sherman receives a frantic call from her friend Natalie, the clock starts ticking. Natalie's husband was bitten and in trying to save him, he bit her too. Now, Natalie has a short window to make it to a hospital and receive the vaccine. The two women face a dangerous path littered with hostility and violence where they'll be forced to face their worst nightmares in order to survive.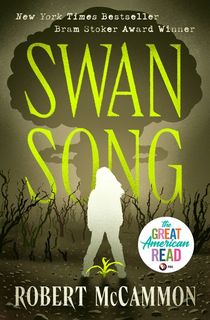 Swan Song
America has been ravaged by nuclear war and now an ancient evil is loose in the desolate remains. He feeds on dark desires and has attracted followers to do his bidding. All he wants is to find a girl named Swan so he can kill her. But the people who protect her will do everything in their power to protect her. The land has created mutated monsters and man is no exception. A battle rages between good and evil. And whoever wins will determine the fate of humanity.
One Second After
When an electromagnetic pulse—an EMP—goes off, America not only loses a war but is set back several hundred years. Without technology, electricity, access to modern medicine, or ability to communicate, the country disintegrates into chaos. John Masterson is just a college professor in a small North Carolina town. Everything becomes a life-or-death decision in an instant. As food supplies dwindle and desperate people roam the countryside, John and other town leaders try to keep the people in their town alive. And it feels like a losing battle.
Going Home
Morgan Shaft is driving home on a Friday afternoon, looking forward to his weekend. Then the Emergency Alert System goes off. And then the car dies. He's far from home and nothing electronic works. Carrying nothing but the go-pack he was mercilessly mocked for always carrying, he has to walk across the heart of Florida finding food, water, and shelter wherever he can. Every decision can lead to his demise—including helping people along the way. Morgan has prepared for survival his entire life. And now his skills will be put to the ultimate test.
The Strain
When a Boeing 777 suddenly stops on the tarmac without explanation, the CDC is called to investigate. The blinds are drawn, the lights are out, and no one is responding. Dr. Ephraim Goodweather, head of a rapid-response team is the first to board and is horrified by what he finds. The virus that halted the plane is slowly making its way through the streets of New York City. Ephraim and a ragtag group of survivors try to find a way to contain the spread before they lose the city—and then the world—from being destroyed.