Your favorite TV shows aren't the only forms of entertainment that know how to combine a great mystery, thrills, and the kind of passion that reminds you that 'action' can mean more than just packing a punch. These romantic suspense books are overflowing with intrigue, sexual tension, and more twists and turns than you can count.
So take a look, and get ready for some real action-packed storytelling in these nine romantic suspense novels that are sure to get your pulse racing.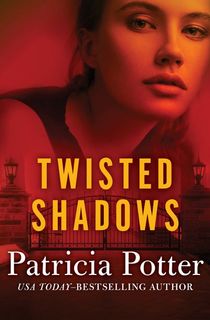 Twisted Shadows
Samantha "Sam" Carroll leads an easy life as owner of a small Colorado art gallery, until she discovers she's the daughter of a notorious crime boss, and a person of interest to the FBI. Making her life even more dramatic: her crime boss father is on his deathbed, and would like to say one final goodbye to his daughter. Too bad FBI agent Nathan McLean has other plans for Sam's criminal family. Bent on revenge, he makes Sam his own person of interest, which is fine and dandy until his feelings steer away from revenge and make their way to the romantic. Caught between duty, revenge, and passion, the two must decide which road they will follow.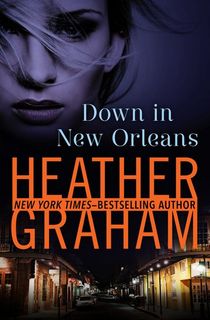 Down in New Orleans
Ann and Jon Marcel are a rare case; five years after their divorce, they're good friends, and Ann has come to love Jon's hometown of New Orleans. Then Jon is charged with murdering a stripper, and in order to save him, Ann will have to dive into the sordid NOLA underworld. And if looking for clues in erotic nightclubs wasn't enough, add a healthy dash of one eagle-eyed detective who manages to show up where he's least expected or wanted, including her own dreams (OK, so he might be just her type … ) But as tempting it is to let her inhibitions go and dive head first into the detective's Big Easy, it might just cost Ann her life.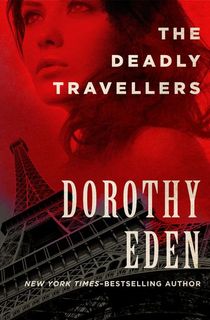 The Deadly Travellers
Kate's job is simple: escort seven-year-old Francesca from Rome to England. But it quickly becomes a nightmare when Francesca vanishes aboard the Paris Express and not a single fellow passenger remembers ever seeing the girl. But Kate won't stop until she finds Francesca, even if that means getting involved with a mysterious, but utterly sexy stranger she isn't sure she can trust. Out of options, Kate is now going express on this train of deception and unexpected passion to find Francesca once again.
Related: 9 Romantic Suspense Books That'll Convert You to the Genre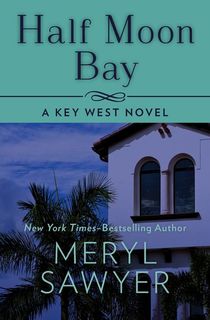 Half Moon Bay
When her witness protection cover is blown, Amy Conroy flees across the country until a tragic car accident lands her in a Key West hospital. Undergoing reconstructive surgery, Amy becomes almost the mirror image of beautiful Shelly Ralston (the unlucky driver of the other car), fooling even the local journalist, Matt Jensen. Finally free to live her life (now as Shelly), Amy embarks on a new romance with Matt, discovering parts of herself only an investigative reporter could find. But as the only link in a string of murder cases, the Feds and a criminal mastermind refuse to stop the search, and Amy's new life is set for some major bumps along the road.
Into the Firestorm
Luke Brodie is a renowned (and angel-faced) bounty hunter who brings more than just evil criminals to justice—he brings women to their knees. Emma Cassidy is his only worthy competitor, but that doesn't mean she's immune to his irresistible charms. When they eventually become a bounty hunting duo, they must catch the bad guy while denying their even badder thoughts for each other…Into the Firestorm is another sexy installment in Kat Martin's BOSS, Inc. series as Emma and Luke fight their inner demons, ruthless killers, and an undeniable passion.
The Unsung Hero
After a near-fatal head injury, Navy SEAL lieutenant Tom Paoletti catches a glimpse of an international terrorist in his hometown. When he calls for help, the Navy dismisses him, so what is a guy to do but create his own makeshift counterterrorism team? Enter Dr. Kelly Ashton, Tom's teenage crush, who has now matured into a brilliant woman—and just the asset he needs to save the day and his heart.
Dream Man
It's been years since Marlie's gift of clairvoyance has made an appearance, which is just how she likes it. Being able to witness crimes as they happen is far from a gift. Until one night the sight returns with a vengeance, plunging Marlie into the twisted mind of a madman—and into the arms of Detective Dane Hollister. Though he does not believe in Marlie's gift, he has no doubt in his growing feelings for her. The feeling is mutual, and their burgeoning attraction is just the gift Marlie needs … too bad that other gift refuses to go away, sending them on a dangerous journey that threatens their happiness … and their lives.
Don't Tell
Mary Grace Winters knew the only way to save herself and child from her abusive cop husband was to stage their own death. Armed with new identities, they've found refuge hundreds of miles away, and new love in the arms of local good guy Max Hunter. While Max helps Mary forget about her past, her past refuses to let go of her as her husband uncovers her trail and is on his way to reclaim what he believes is rightfully his. Now Mary must prepare to fight once again, for her new life and new love.
Related: Daphne du Maurier's Best Mysteries, from the Psychological to the Supernatural
Something About You
Fate has a wicked sense of humor when it reunites FBI agent Jack Pallas with the woman who almost ruined his career years before, Assistant U.S. Attorney Cameron Lynde. Lynde is a witness in a high-profile homicide; Jack has no choice but to play nice, and cut back on the razor-sharp jibes in order to solve the case. But if you're anything like us, you know a case of sexual tension when you see one. And as the case heats up, so do they.
This article first appeared on Early Bird Books.
This post is sponsored by Open Road Media. Thank you for supporting our partners, who make it possible for Murder & Mayhem to continue publishing the mystery stories you love.
Featured photo: iStock