Not many novelists can say they revitalized the mystery genre, and perhaps even fewer can say their writing earned them a title of nobility. But as a baroness and three-time Edgar Award winner, Ruth Rendell can lay claim to both of those things—plus a whole lot more.
Born as Ruth Barbara Grasemann in 1930, Rendell spent her childhood in England and her mother's native Scandinavia, where she became fluent in both Swedish and Dutch. After high school graduation, she got a job as a feature writer for the Chigwell Times—though her time there was short. After reporting on a tennis club meeting she didn't actually attend, Rendell was forced to resign due to a glaring omission: In missing the event, she'd didn't know someone had dropped dead in the middle of his speech.
Related: Means of Evil: Inside the Mind of Ruth Rendell
It certainly wasn't the most auspicious beginning as a professional writer, but Rendell didn't let failure deter her. In 1964, she sold her debut novel—the first Chief Inspector Wexford mystery, From Doon with Death—for a meager 75 pounds. An intelligent family man, Wexford became her most enduring character, starring in 23 other books and several short stories. As if that wasn't enough, Rendell went on to pen dozens of other mysteries and thrillers, publishing under her own name and the pseudonym Barbara Vine (her middle name and her grandmother's maiden name).
Rendell's crime fiction became famous for exploring the psychology of criminals and their victims, which set her work apart from standard police procedurals. Aside from making her a multimillionaire, however, Rendell's books earned her a place in the House of Lords, where she remained active until her death in 2015. Look below to learn more about her work, and why she will always be a powerful force in the mystery genre.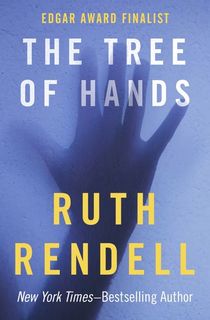 The Tree of Hands
Twice-adapted for the screen (once, in 1989 and then in 2001 as Alias Betty), The Tree of Hands introduces Rendell's brand of psychological whodunits. Distraught over the death of her two-year-old son, single mom Benet Archdale receives consolation from the worst person possible: her mentally unstable mother, Mopsa. As if her arrival arrival isn't enough, a local child suddenly goes missing—drawing both mother and daughter into a deadly web of secrets, violence, and insanity that opens wounds best left untouched.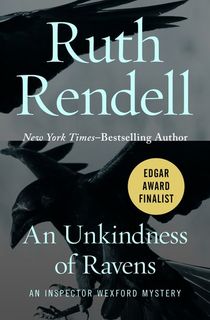 An Unkindness of Ravens
In her 13th Inspector Wexford novel (and fourth time as an Edgar Award finalist), Rendell weaves what The New Yorker calls a "mystery of the highest order." Though Mr. Rodney Williams has disappeared, his unseemly track record eases Wexford's concern: As a serial cheater, the man has likely left town with his newest mistress. But after a series of stabbings further disrupts Rodney's quiet Sussex neighborhood, Wexford begins to question if the neighbors aren't as innocent as they seem.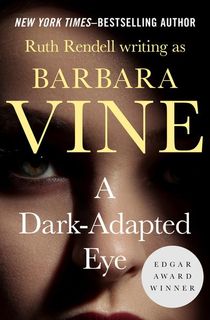 A Dark-Adapted Eye
Rendell's first novel under the Barbara Vine pseudonym, A Dark-Adapted Eye stars society lady Faith Severn, whose wealthy family has become the subject of an upcoming true crime story. As she journeys back to the dark days of World War II, Faith learns shocking truths about the relationship between her Aunt Vera and the sister Vera murdered in cold blood.
Related: 10 Murder Mystery Books You Won't Be Able to Put Down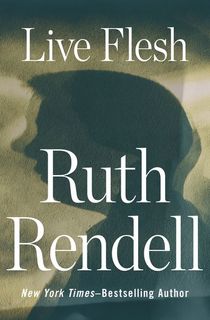 Live Flesh
Winner of the coveted Gold Dagger Award, Rendell's portrait of a disturbed but repentant criminal was brought to the screen by legendary Spanish filmmaker Pedro Almodovar. In the midst of a sexual assault, Victor Jenner accidentally shoots and paralyzes David, a police officer. But a ten-year prison sentence does little to tame Victor's impulses, and shortly after his release, he develops a fatal fascination with David's girlfriend. Though he dreams of a normal and crime-free life, Victor will find that resisting his sadistic compulsions grows more and more difficult…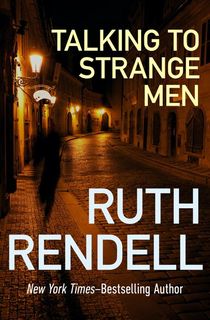 Talking to Strange Men
While playing a roleplay game modeled after Cold War spy novels, two teenagers leave encrypted messages along the Thames. Inadvertently, they're intercepted by bitter divorcée John Creevey, who's still reeling from the dissolution of his marriage. Desperately in need of a distraction from his heartbreak, John becomes fixated on the boys' fake codes, believing they're traces of authentic espionage. His obsessive quest to unravel the mystery sets off a chain of events that will turn this innocent misunderstanding into a grave and terrible tragedy.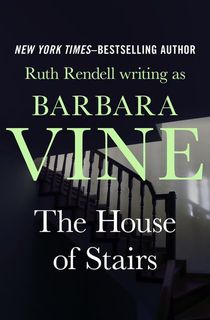 The House of Stairs
Lizzie has agreed to let Bell, a friend recently freed from prison, return to the Notting Hill boarding house where she committed her crime. At first, Lizzie believes she's acting out of compassion—why shouldn't her friend get the chance to start over?—but Bell's arrival soon raises doubts in her mind. As Lizzie's long-suppressed memories begin to resurface, she must face the fact that her motivations are much more sinister than she's willing to admit.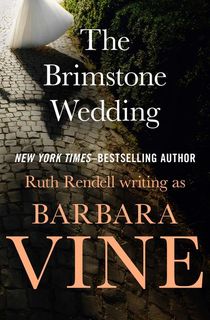 The Brimstone Wedding
Ruth Rendell's eighth Barbara Vine novel introduces us to a woman named Jenny and her favorite nursing home patient, Stella. The pair bonds over their shared secrets and misfortune: Trapped in a loveless marriage, Jenny has become involved in a turbulent affair. Stella, on the other hand, has been diagnosed with terminal cancer—but she, too, once had a lover outside of marriage. Their innocent friendship takes a strange turn when Stella offers up the key to her house, pushing Jenny down a path that will change the women's lives forever.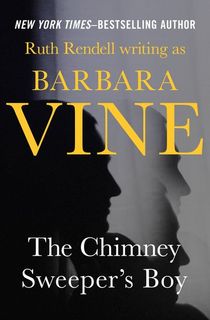 The Chimney Sweeper's Boy
Famed author Gerald Candless has died, and his eldest daughter, Sarah, has been approached to write a biography on his mysterious life. When Sarah steps up to the challenge and digs into her family's past, she uncovers her father's eccentricities and his chilly relationship with her estranged mother...But of all the disturbing things she finds, there is one secret that stands out from all the rest: Sarah's father wasn't Gerald Candless at all.
This post is sponsored by Open Road Media. Thank you for supporting our partners, who make it possible for Murder & Mayhem to continue publishing the mystery stories you love.
Featured photo: Alchetron
KEEP SCROLLING FOR MORE THRILLING STORIES