Schools make a perfect setting for a mystery—there's a limited cast of characters, people have complex and sometimes paradoxical relationships with each other, suspects can't go far, and the stakes are high. But many school mysteries are written with children and young adults in mind. These particular school mysteries will please readers of all ages—no matter how long it's been since you've passed through classroom doors.
The 12 mysteries featured here range from high school to college, and take place over a wide range of years, but we're certain that each will transcend the age of their narrators or main characters to present all readers with a fascinating case to crack.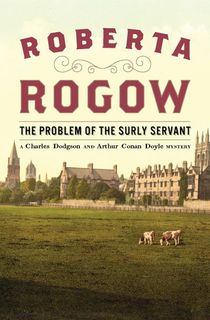 The Problem of the Surly Servant
Readers of the classics will likely recognize the detectives at the center of this case. Although Charles Dodgson, also known as Lewis Carroll, and Arthur Conan Doyle were not as close as pictured in Rogow's charming series, the iconic authors certainly knew each other—thanks likely to their shared interest in spiritualism. In this adventure, the two return to Oxford, Carroll's alma mater and employer, where theft and blackmail threatens to blow over into something more fatal.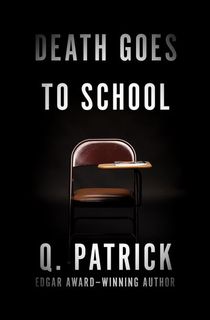 Death Goes to School
Noted by no less than Anthony Boucher for their "meticulous plot construction as faultless as that of Agatha Christie", Q. Patrick is one of the pen names used by a collection of mystery writers in the mid-19th century. When the son of an American judge is found smothered in a linen closet, the young men at a British preparatory school are properly stunned… especially when it becomes clear that someone within the school is responsible for his death.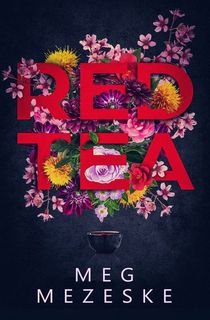 Red Tea
When Jordan Howard moves to Japan to become an English teacher, she expects there to be some things she doesn't understand. But the mystery of who is slaying her students is not what she had in mind. As she and detective Toshihiko Sakurai try to untangle the case, they find themselves becoming closer… even as the killer sets Jordan in their sight.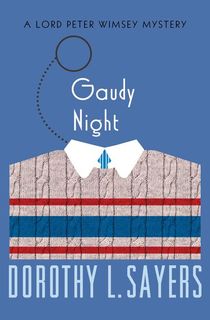 Gaudy Night
Harriet Vane takes the reins in this Lord Peter Wimsey mystery, as she returns to Oxford for a college reunion. But when a poison pen campaign begins attacking Harriet, threats to her life become apparent. She and Lord Wimsey must uncover the culprit before it is too late—even if that culprit is one of Oxford's professors.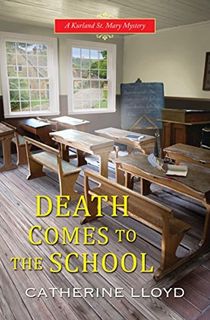 Death Comes to the School
A village schoolteacher in Regency-era England is murdered at her desk in this installment of the Kurland St. Mary mysteries. Lucy Kurland offers to step in to replace the murdered schoolmistress—even as she suspects the woman of sending her an anonymous letter accusing Lucy of witchcraft. If Lucy and husband Major Sir Robert can uncover anything from her time at the school all the better… though it seems Lucy may have inadvertently put her own life at risk.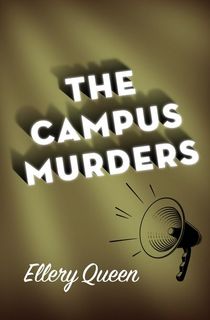 The Campus Murders
One of few Ellery Queen mysteries that doesn't feature Queen himself as the sleuth, The Campus Murders takes Mike McCall as its hero. Although the concerns of the characters in this mystery may be outdated (those darn hippies with their LSD and sexually active college students!), it's nevertheless an entertaining read—and the closest thing to a hardboiled mystery on this list.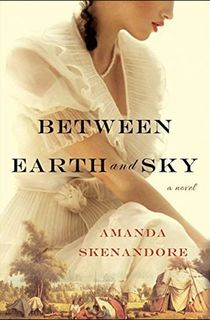 Between Earth and Sky
The crime at the center of this mystery may take place off-campus, but the main characters' connection through their youth spent at a so-called residential school in late 19th-century Wisconsin. When Harry Muskrat is arrested for the murder of a federal agent, Alma Mitchell must unearth her past as the child of the man who ran the "savage-taming" Stover School to help protect the man that was once her best friend, full of courage, hope and fire. But can they uncover the secrets that threaten their safety and their peace?
The Secret History
Perhaps now the book most readers think of when they hear school mystery, The Secret History slowly reveals the circumstances behind the death of Bunny Corcoran at Hampden College in Vermont (a thinly disguised Bennington College). One of the classics of the "dark academia" aesthetic popular on social media networks like Tumblr and TikTok, the story revolves around six students with a taste for intellectualism and hedonism alike, revealing their foibles and their sins even as the reader becomes as enthralled with the group.
Miss Timmins' School for Girls
A young, sheltered woman arrives at her first job after a scandal pushed her out of her Brahmin family. Now teaching Shakespeare to spoiled young girls, Charulata Apte finds herself in a whole new world—one that's shattered when the teacher Charu has become infatuated with is found dead at the bottom of a cliff. A coming-of age tale, murder mystery, and historical novel all-in-one, Miss Timmins' School for Girls will keep you guessing.
Truly Devious
It was only a matter of time until the modern true crime obsession bled over into the mystery world. Stevie Bell is a teenage true crime nut, and she's certain that she can solve the century-old crime that haunts Ellingham Academy—the kidnapping and complete disappearance of founder Albert Ellingham's wife and daughter. But when it appears that "Truly Devious", the unidentified person who sent ransom notes after the Ellinghams' disappearance, is back on the scene again, can Stevie even keep herself safe? Maureen Johnson's spooky and charming mystery weaves Golden Age-style mystery with modern true crime sleuthing for a stick-to-your-seat read.
Related: The Kids Aren't Alright: 9 Young Adult Mystery Books
This post is sponsored by Open Road Media. Thank you for supporting our partners, who make it possible for Murder & Mayhem to continue publishing the mystery stories you love.
Feature photo: Mateus Campos Felipe / Unsplash