While we love intense, suspense-filled mystery novels, sometimes we need a little bit of fun with our mayhem. That's when we turn to funny mystery short stories. They're bite-sized logic puzzles that we can squeeze into our busy schedules—and have a laugh while we're at it.
These eight collections of short mystery stories are perfect for reading in small moments of free time—plus, their light-hearted humor and screwball antics amp up the unpredictability factor in these capricious stories. We won't say no to that!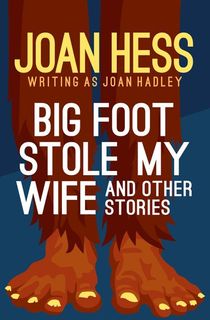 Big Foot Stole My Wife
If you're looking for laugh-out-loud mysteries, look no further than this riotous collection by the inimitable Joan Hess. In the titular story, Jay Jay Anderson sees a tabloid article where a woman was kidnapped by Big Foot. Jay Jay thinks her husband is the luckiest man alive. Not even Big Foot would take his wife, Cookie. If he wants his wife to disappear, he's just going to have to kill her himself.
Filled with her characteristic hilarious style, these eleven stories are guaranteed to delight with their themes of jealousy, lunacy, unpredictability, and murder.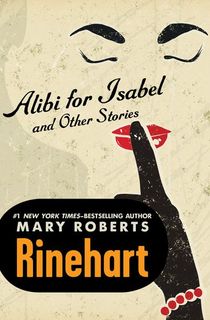 Alibi for Isabel
Mary Roberts Rinehart is no stranger to writing murder. This collection includes nine murderous short stories with a flair for drama and humor. A wife hopes to teach her husband a lesson when he wants a divorce, a star sports fisherman causes mischief with a hairdresser, a veteran tries to be useful during a blackout. Each story is infused with in-depth character development and tackles the varying horror of WWII, the variation is guaranteed to entertain and delight.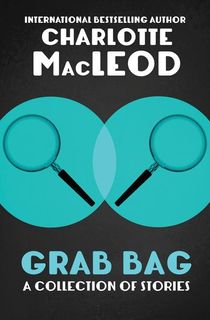 Grab Bag
From the Queen of the Whimsical Whodunit comes a collection of short stories that balance wacky humor with spine-tingling suspense. You'll find murder in a massage parlor, nefarious courses served during a British dinner party, and general mayhem spanning coast-to-coast. This book even includes five never-before-published stories, perfect for fans of murder with a humorous twist.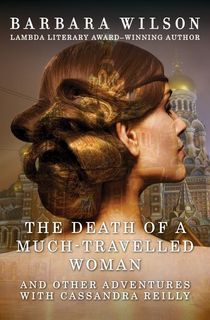 The Death of a Much-Travelled Woman
The third book in the Cassandra Reilly Mystery series, this collection features nine stories following the amateur sleuth as she solves crimes. From Maui to Iceland and the English moors, Reilly expands her detective experience across the globe. With trademark wit and her eye for irony, Cassandra investigates deaths at conventions and mayhem at a woman's magazine, showing she hasn't lost her knack for wandering into unusual crimes.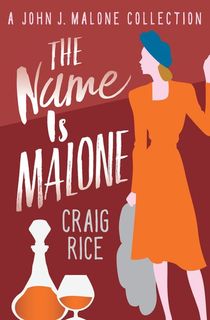 The Name Is Malone
There is no case Chicago lawyer John J. Malone won't take. Except the ones that won't pay his bar tab. From anniversary parties gone wrong to a dairy revealing poisonous secrets, Malone has to work overtime to find justice for his clients. In the twelfth installment of the John J. Malone series features ten stories of murder and mayhem.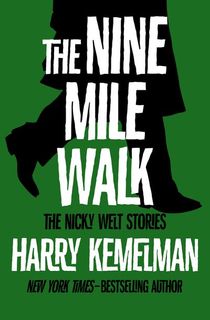 The Nine Mile Walk
Before writing the popular Rabbi Small books, Kemelman penned a number of short stories featuring amateur detective college professor Nicky Welt. In the titular story, Welt hears some say, "A nine-mile walk is no joke, especially in the rain." Immediately he knows a crime is about to be committed. He also knows how to stop it. With eight total stories, this collection shows that Kemelman can create mind-bending mysteries with a touch of humor, proving he's a master of the genre.
Keep Your Eye on the Money
It's the most exclusive card game in Vegas. Except this game doesn't deal in cash. You have to have over a million in memorabilia to get a seat at this table. The stakes are high, which is why the organizers hired Jonathan Quick to authenticate all the merchandise. But when he stumbles on a plot to cheat, he realizes that exposing the plan might get him killed.
The first in the Quick Mystery series, these novellas, and short stories focus on the hilarious side of sports artifacts and memorabilia.
Comedy Shorts - Humorous Fiction Short Stories: Four Comedy Short Stories
A woman gets to fulfill her dreams of being a private detective when her neighbor dies, another woman learns her beloved uncle has a secret fortune with a nefarious past, the Angel of Death strikes an unexpected bargain, and a romance writer grapples with the true cost of having a muse. Each of these four short stories mesh comedy and mystery with a supernatural twist.
Featured photo: Markus Winkler / Unsplash