Pioneering U.S. mystery writer Mary Roberts Rinehart survived heart attacks, breast cancer, financial ruin, and a murderous attack by a homicidal chef. She left behind a body of work that helped shape crime writing and inspired the creator of one of our most enduring superheroes.
For a best-selling crime author to be shot dead in the library by one of her servants might seem like the stuff of cliché, the start of some arch spoof of 1930s detective fiction, perhaps. Yet in 1947 it almost became reality for Mary Roberts Rinehart. For the author who was credited with inventing the mystery novel in which "the butler did it", this would have been bitterly ironic indeed.
Fortunately for Rinehart, when Blas Reyes, her Filipino cook, burst into the library of her palatial summer home in Bar Harbor, Maine, pointed his pistol, and pulled the trigger, the gun jammed. Rinehart fled. Reyes was not done. Seizing a carving knife from the kitchen, he pursued his employer. He was about to stab her in the back when chauffeur Ted Falkenstrom and maid Margaret Muckian dove in and wrestled him to the ground. Reyes was carted away by the police. The next day he hanged himself in his cell. Temporary insanity was the conclusion amongst law enforcers.
For Mary Roberts Rinehart It was another dramatic episode in a life that had had more than its fair share of them already. And 1947 wasn't done with her yet. That fall, after a long dry summer. a forest fire in the Arcadian National Park swept across Bar Harbor burning down 250 homes. Rinehart's was one of them. Thankfully, she had already returned to her 18-room apartment on New York's Park Avenue by then.
If ever there was a person built to bounce back from such adversity it was Mary Roberts Rinehart. She was a living Norman Rockwell illustration of the power of American pluck, perseverance, and ingenuity.
Related: 15 Forgotten Female Mystery Writers from the Golden Age and Beyond
Born into humble circumstances in Allegheny City, Pennsylvania, in 1876, Mary Roberts had a tough childhood. Her father, a would-be inventor, committed suicide when she was still a teenager unable to cope with spiraling debts. Mary trained as a nurse before meeting her husband Dr. Stanley Rinehart and settling down into the conventional world of a middle-class suburban homemaker with three small sons to take care of.
The stock market crash of 1903 put an end to this cozy idyll, wiping out $12,000 of the couple's savings and pushing them close to bankruptcy. Seeking a means of making money, Mary settled on writing. Despite little previous experience, she proved an instant success, selling 45 short stories in her first year. In 1907 she had a smash hit with the mystery novel The Circular Staircase. Like many of Rinehart's books, The Circular Staircase, a mystery featuring dark deeds in a neo-gothic mansion, would hit the silver screen as The Bat Whispers. One young man who watched that movie with a keen eye was Bob Kane who'd later credit it with influencing the creation of Batman.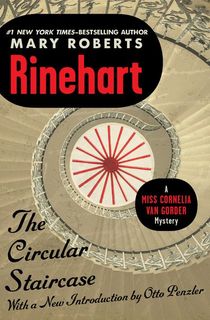 With the family finances stabilised and her husband a busy medical man, Mary was expected to remain at home in Pittsburgh and tend to her family. She had other ideas. The First World War had begun in Europe with the German invasion of Belgium in 1914. Mary signed on as the war correspondent of The Saturday Evening Post and was soon reporting from the Western Front, where trench warfare, gas attacks, and mass artillery had created a hell on earth.
Related: 13 Riveting Reads for Mystery Fans and History Buffs Alike
After three years in France and Belgium, Mary witnessed the signing of the Versailles Treaty in Paris and returned to the US. Her husband had been appointed medical advisor to the Veteran's Bureau and the family relocated to Washington DC. Mary's literary career went from strength to strength. Hollywood clamored to buy her titles (the romance, I Take This Woman, made into a movie starring Gary Cooper and Carole Lombard, sold for $15.000) and in 1930 she wrote The Door, the first best-selling mystery novel in which, yes, the butler did it.
In 1932 Mary's husband, Stanley died. She survived a heart attack shortly afterward. It left her permanently short of breath and unable to walk up steep flights of stairs. Undaunted, Mary moved to New York City and helped her three sons set up the publishing house of Farrar and Rinehart. The firm would be the first to publish Rex Stout's classic Nero Wolfe detective novels.
By now Mary was one of America's most popular writers. Only Sinclair Lewis featured in the best-sellers lists more than she did. In 1938 she sold the serial rights to The Wall, a mystery featuring multiple homicides and set in a lightly fictionalised version of Bar Harbor, to The Saturday Evening Post for the then astronomical sum of $65,000.
Mary lived the life of a millionaire, but money could not stave off sickness. She was struck down with breast cancer in 1946. In an era when women were expected to keep such matters to themselves, Mary bravely wrote about her mastectomy and publicly campaigned to raise awareness of the killer disease.
Despite her fame and success, the author remained true to her humble origins and was never pretentious about her work. Asked to summarize her 1940 novel The Great Mistake, Mary wrote that it was: "A murder story set in the suburbs, involving a bag of toads, a pair of trousers and some missing keys".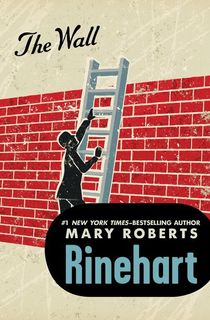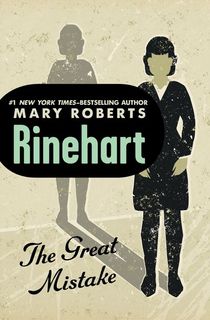 Rinehart's books are carefully constructed mysteries, written without flourish, often featuring a dash of chaste romance and generally centering on the sort of intrepid young woman who, if told never to go into the attic after dark, sets off up the stairs immediately the sun goes down. It was a characteristic the author shared.
Mary Roberts Rinehart continued to write and entertain the public until the end. She died in New York aged 82.