Social media has become a mainstay of our everyday lives. But what happens when someone uses what we share to our disadvantage? These thrillers highlight the dark side of connectivity. Influencers are influenced by the wrong people, or manipulate the truth for the sake of their feed. In some cases, the wrong thing goes viral—and in others, people take the idea of being a follower a little too literally.
Pick up one of these books, set your phone to 'do not disturb,' and get ready for #goosebumps.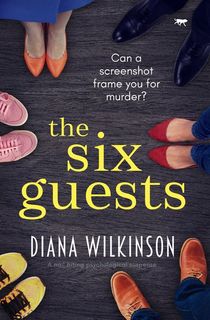 The Six Guests
It was just a harmless lockdown pastime...or was it?
In the midst of quarantine, six friends meet online every Friday to take part in a quiz. When it's Barton Hinton's turn to host, however, he asks a series of personal questions that have deadly results. The surviving friends must confront the unthinkable: a harmless game caused one of them to commit murder.

Related: 13 First-in-Series Mysteries to Keep You Entertained While Under Quarantine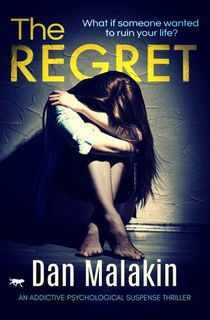 The Regret
After her stalker is sent to prison, Rachel Stone is able to rebuild her life. But things go awry again—someone has broken into her phone, her email, and her social media.
Rachel believes that her stalker, Alan Griffin, is out of prison and looking for revenge. A survivor, she's determined to hunt him down, and to force him to leave her alone. But as Rachel is drawn further down this rabbit hole, she realizes that the reality is more terrifying than she feared.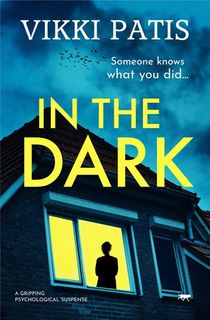 In the Dark
Patis' thriller will make you rethink who you send photos to. Caitlyn learns that an intimate photo of her daughter, Izzy, went viral. This shocking truth comes to light in the wake of the 15-year-old's suicide attempt.

The police suspect that Izzy's boyfriend, Seb, is responsible for the crime. His grandmother worries that he's being judged unfairly, as his childhood is marked by tragedy. Seb has lived with his grandmother since he was little, after his mother was killed by his father. In the Dark is a look at the way that family and community can influence children—for better or worse.
Related: Gripping Books That'll Make You Rethink Social Media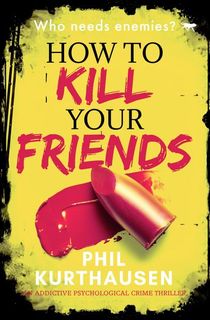 How To Kill Your Friends
Meredith Weaver is a beautiful young woman with no ambition above successfully pulling off her next grift. As her options run out, she reconnects with a young man, Richard, whom she met nearly a decade ago. Richard introduces her to his friends, a group of influencers who call themselves The Squad.

Meredith is calculating, and careful, and will do anything that she possibly can to stay in the good graces of The Squad—she may even kill for the privilege.
Influence: A Social Media Thriller
The first in the Influencing Trilogy, this book finds Emily Bennett dreaming of being a social media influencer. When one of her social media idols dies, Emily is contacted by a man named Sebastian.

He claims to have the secret to overnight influencer success, and promises to make Emily's dreams come true—as long as she follows his instructions closely. Emily is initially propelled into the life that she's always dreamed of, but before long, her dreams turn into a nightmare.
RELATED: Domestic Thrillers That Make You Read Between the Lines
Friend Request
Maybe it shouldn't be so surprising to receive a friend request right before a school reunion...but that friend request is a little more stunning when it comes from someone who's been dead for 25 years.
40-year-old Louise Williams has spent her life trying to forget the things that she did in high school—and she just got a friend request from Maria Weston, who disappeared in 1989. Whoever is behind Maria's profile could ruin Louise's life, but Maria can't help her morbid curiosity, and hits 'Accept'.
People Like Her
Emmy Jackson can be found @the_mamabare, because that's what she does! She is a mom that bares the complete truth about how difficult it is to raise kids. Her husband, Dan, and their children (a daughter named Coco and a son named Bear) are all photographed and micromanaged for the sake of her Influencer account.

Dan is fed up with how much their lives are documented and exaggerated for the sake of Instagram—but with his flagging writing career, he knows that her work pays the bills. When Emmy's exaggeration becomes a little too much, and when one of her fans gets a little too close, Emmy finds herself and her family in danger. #Yikes.
This Is Not Over
This novel might just have you rethinking that AirBnB reservation in favor of a staycation.
Miranda and Dawn are both very similar women, each carefully guarding their own lives. Appearance-obsessed Dawn Thiebold and her husband rent Miranda Felt's home in Santa Monica. When the vacation ends, Dawn receives an email from Miranda that enrages her: $200 is being deducted from Dawn's security deposit for stained sheets.

After a series of emails working toward a resolution, Dawn leaves a review on the Getaway listing, warning other renters off of Miranda's property. Miranda is furious. She uses the money for that property to help her son. The dispute and tensions between them escalate dangerously quickly.
Follow Me
Audrey Miller is an incredibly popular Instagrammer. She shares every single aspect of her life with her followers, including her move to D.C. for her new job as a Social Media Manager at the Hirshhorn Museum.

Unfortunately for Audrey, a new job isn't all this move comes with—she's unknowingly put herself within reach of a man who's become obsessed with her through her constant social media presence over the last few years.

Related: 11 Suspense Books That Will Leave You Reeling
The Social Affair
Izzy Lewis suffers from extreme #FOMO. Her interest in social media borders on obsession. She uses it to stalk Josie and Grant Dunn when they come into the coffee shop where she works. Josie seems to have everything that she could ever want, including a gorgeous plastic surgeon husband and two children.

But the picture-perfect life that Josie posts online masks the truth—she's deeply unhappy, and not nearly as fulfilled as she would have her social media followers believe.
The Hive
Do you cower in the face of 'cancel culture'? Or did you just post a #MicDrop? You better hope that the Hive doesn't notice—because they can and will send an IRL mob after you.

If you go viral for the wrong reason, the Hive will make sure you're reprimanded accordingly offline. When Cassie posts a snippy comment, she thinks it'll go unnoticed—but it goes viral. It puts a target on her back, and now she's on the run from the Hive.
Featured photo: Prateek Katyal / Unsplash