There's no better way to keep your brain engaged than by diving into a thrilling new mystery series. And while we work together to flatten the curve and get the coronavirus crisis under control, we must also ensure that we take care of ourselves, our minds and our bodies, while sheltering in place. Thankfully, plenty of first-in-series mystery books are waiting to keep your sleuthing skills sharp.
So we rounded up thirteen of our favorite first-in-series mystery books to get you started on a thrilling new investigation. From heavy hitters like Henning Mankell and Patricia Wenworth to Tana French's Dublin Murder Squad, these compelling reads are sure to keep you entertained while under quarantine—and of course, you should always start at the beginning.
Here are 13 of the very best first-in-series mysteries to read right now.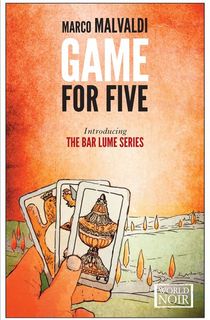 Game for Five
Four retirees have regular social meetings at Bar Lume, a small-time establishment in a resort village along the Tuscan coast. But their gossip and card games take a shocking turn when a young woman's body is discovered in a dumpster. Word on the street is the murder victim was tangled up in a world of drugs and seedy sexual encounters. Police investigations have two of the victim's "acquaintances" in the hot seat—but the old-timers lounging around the bar have other ideas.
As the friends poke and prod at the facts of the case, surprising new details come to light. Meanwhile, Massimo, the unsuspecting barman, might just be thrust into the role of amateur sleuth. Malvaldi kicks off his Bar Lume series in this charming and "enjoyable series debut" set in a picturesque small Italian town (Publishers Weekly).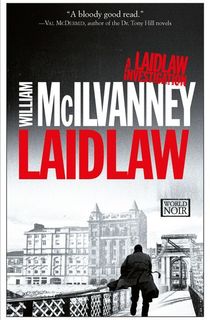 Laidlaw
This is the first in Scottish crime writer William McIlvanney's gritty trilogy, and a foundational entry in what we now know as Tartan Noir. Boozy, philosophical detective Jack Laidlaw starts an investigation into the murder of a young woman, but soon finds himself at odds with Glasgow's scummiest thugs and villains. The gangsters are hot on Laidlaw's heels as he races to uncover the truth about the young woman's death, but a city teeming with betrayal stands in his path.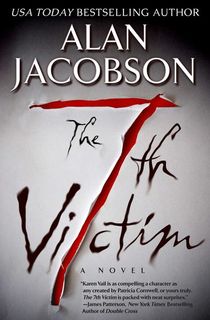 The 7th Victim
Alan Jacobson's bestselling thriller series centers on tough FBI profiler Karen Vail. In the author's first Vail novel, the FBI profiler grapples with the personal struggles of her recent divorce from an abusive husband and the ravages of her mother's Alzheimer's. But she can't afford to be distracted in her pursuit of the psychopathic serial killer "Dead Eyes." Vail nears a resolution when she discovers that the killer's seventh victim may hold the key to the grisly murder mystery—but this breakthrough could ruin what's left of Vail's tumultuous life.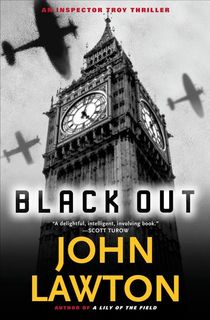 Black Out
Set in World War II London, Scotland Yard's Det. Sgt. Frederick Troy investigates the discovery of a severed arm. Though the body part was discovered in the wake of a Luftwaffe assault, Troy is certain the dismemberment is a result of a much more personal act of foul play. When he finds a link between the arm and a missing refugee from Nazi Germany, Troy sets out on a path full of corruption and blood as he uncovers the secrets of the Allied command.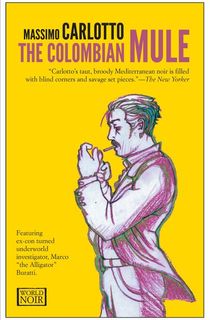 The Colombian Mule
When the police apprehend Arias Cuevas for carrying a shipment of drug lord La Tia's cocaine into Italy, art smuggler Nazzareno Corradi is pinned as the recipient. But Corradi has been framed, and his only hope for justice is with the help of ex-con private investigator "The Alligator." As the vicious La Tia schemes to bring her drug operation into Italy, The Alligator proves to be a formidable obstacle. Alongside his companions, men with similar shady pasts, Beniamino Rossini and Max the Memory, The Alligator navigates the dangerous criminal underworld to find answers. The first in the Alligator Mysteries, Carlotto delivers "a fascinating glimpse into Italian culture and justice system. It's sparely written and though quite short, there's a lot of action . . . dark and gritty (Euro Crime)."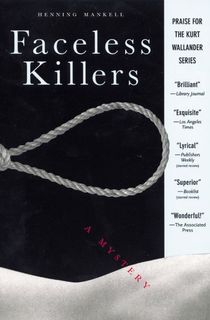 Faceless Killers
Inspector Kurt Wallander is called to the scene of a crime to investigate the brutal bludgeoning death of an elderly man and his wife. Though Wallander's personal life is falling apart around him, he is a sharp and determined sleuth. Unfortunately, the only lead in the case is the final word the old woman uttered before she passed: "foreign." And the flurry of xenophobia creeping in around the investigation only makes the hunt for the killer harder.
Faceless Killers kicks off Henning Mankell's beloved Kurt Wallander series. For more Wallander, check out the short story collection , which serves as a series prequel. And for even more from this brilliant detective, settle in for a mystery binge of the Kenneth Branagh-led .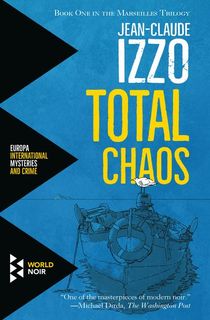 Total Chaos
Kicking off the Marseilles trilogy, Total Chaos brings readers Fabio Montale, an ex-cop disillusioned by police corruption who takes it upon himself to challenge the mafia threat in Marseilles. But this mission is personal, too—two of Fabio's friends from childhood, Ugo and Manu, found themselves drawn into the dark and dangerous criminal world. And now those friends are dead. Now Fabio is determined to find this underworld killer at all costs.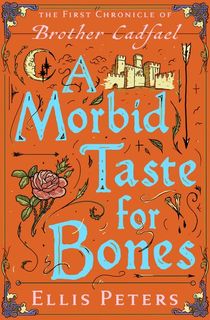 A Morbid Taste for Bones
This historical mystery series is like no other, following a 12th century Welsh Benadictine monk with a penchant for herbalism and a keen observant nature. Brother Cadfael is sent to act as a translator for a group of monks collecting the holy remains of Saint Winnifred in Gwytherin, Wales. While Prior Robert hopes to bolster the Shrewsbury Abbey's reputation with this acquisition, the townspeople of Gwytherian are greatly bothered by such an action. But before long the most ardent protester to the grave consecration turns up dead
Was this a holy sign from Saint Winnifred herself? Or a lethal play at glory? Brother Cadfael seems to believe the death was an earthly act of hatred. And he's determined to find the culprit.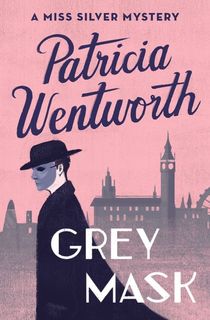 Grey Mask
Charles Moray returns to his ancestral England home to collect his inheritance, but instead of catching a wave of childhood nostalgia, he overhears a nefarious criminal plot. To make matters worse, his lost love Margaret appears to be at the center of the conspiracy. Moray could turn to the police to settle the matter, but Miss Maud Silver may be just the woman for the job. The former governess uses a sharp sense of reasoning to unravel the dastardly plots of the London underworld, and this deadly collaboration is right up her alley.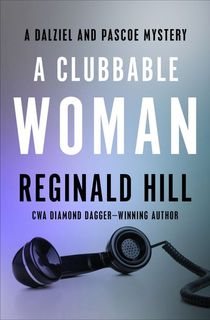 A Clubbable Woman
This debut of Reginald Hill's electric British procedural series introduces us to the charming duo of Yorkshire Det. Inspector Andrew Dalziel and Sgt. Peter Pascoe. The partners must overcome and wield their considerable differences as they investigate the murder of Mary Connan.
Though most people look to Mary's husband, Sam, as the logical prime suspect, Dalziel and Pascoe aren't so certain. The unfaithful, unlikable victim had a long, long list of enemies outside of her own home. And when Sam himself can't remember clearly if he played a role in the crime, Dalziel and Pascoe are the only ones capable of ensuring justice.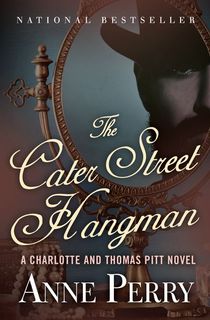 The Cater Street Hangman
Anne Perry's bestselling Victorian mystery series kicks off with a string of strangulations in high society London. When the maid of the genteel Ellison household becomes the latest victim, one of the daughters of the house, Charlotte, sets out to catch the killer. Meanwhile, the brilliant Inspector Pitt launches his own investigation. The two initially clash. Yet they soon begin working together, and a romantic connection sparks between them. Now the fledgling sleuths/lovers must solve the mystery before the killer strikes again.
The Black Echo
Michael Connelly's hard-hitting Los Angeles crime series—adapted into the Amazon Prime series, —follows L.A. homicide detective Harry Bosch. In the first novel, Bosch works alongside the FBI after the discovery of a body in a Mulholland Dam drainpipe. But vengeance casts a shadow of Bosch's impartial search for justice, as he once served with the victim in the Vietnam War. Struggling with trauma and unable to fully trust in his own department, Bosch sets out on a hunt that leads to shocking results.
Related: Must-Read Crime Fiction: The Best Michael Connelly Books
In the Woods
The Dublin Murder Squad series is a bit different, in that each book follows a different protagonist. In this first novel, Detective Rob Ryan is called to a crime scene in the middle of the woods to investigate the murder of a 12-year-old girl. But as he investigates alongside his best friend and partner, Detective Cassie Maddox, the pair find chilling similarities to a cold case—one that Ryan was at the center of 20 years ago.
In 1984, Ryan was one of three children who had gone missing. Ryan was the only one recovered, terrified, dripping in blood, and unable to recall any details about his ordeal. But now his long-buried memories may be the only thing capable of breaking this horrifying case.
This psychological suspense series inspired the Starz series .
Featured image from cover of "The Cater Street Hangman" by Anne Perry
This post is sponsored by Open Road Media. Thank you for supporting our partners, who make it possible for Early Bird Books to continue publishing the book stories you love.