In a genre dominated by straight, male detectives it's refreshing when a mystery read goes against the grain to feature characters of other genders, sexualities, and backgrounds. LGBTQ writers, in particular, have broadened the scope of the genre, shining a light on people and experiences that so often go unheard. Many of these authors did so at the risk of criticism or, depending on the year of publication, even danger.
The following LGBTQ+ mystery authors represent some of the best. From a quirky cozy by Rita Mae Brown to Christopher Bram's World War II spy novel, these books break barriers while delivering plenty of twists and turns.
Updated: June 2020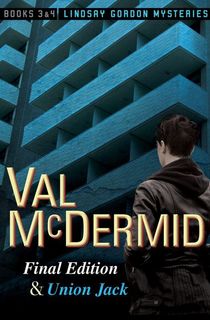 Final Edition and Union Jack
Why read just one Val McDermid thriller when you can rush headlong into two? This special volume includes the third and fourth novels featuring the character Lindsay Gordon, who, much like the author who brought her to life, is a self-proclaimed "cynical socialist lesbian feminist journalist" from Scotland.
Related: Splinter the Silence: 11 Gripping Val McDermid Books
In Final Edition, Lindsay Gordon catches wind of a murder that hits a little too close to home. Alison Maxwell, a fellow journalist, was strangled with her own scarf. The secret record she's kept of all the lovers she seduced over the years might be a major clue—but Lindsay's own rendezvous with the dead woman makes her far from an impartial bystander. Union Jack sees Lindsay tangled up in another case when a corrupt union leader falls to his death after a heated confrontation with her. Can she clear her name before the real culprit escapes?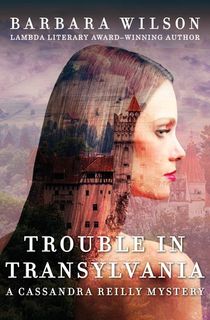 Trouble in Transylvania
Author and translator Barbara Wilson writes feminst mysteries, and is credited with having written some of the first crime fiction books to ever feature a lesbian sleuth. Now the author of over 20 books, Wilson's most popular mysteries are arguably those featuring Cassandra Reilly. Cassandra is a London-based translator who leverages her linguistic skills into a part-time job as a sleuth.
In Trouble in Transylvania, Cassandra finds herself at a run-down Transylvanian health spa, where someone was recently murdered. In an odd twist, Cassandra already knows the woman who's been accused of committing the crime, and reluctantly agrees to help her. With the help of her friend Jacqueline and her love interest Eva, Cassandra unwinds a fascinating mystery with roots in Romanian history and folklore.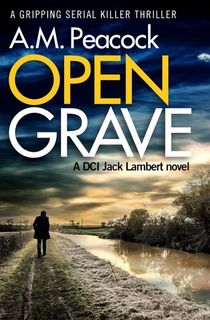 Open Grave
A.M. Peacock's debut novel introduces readers to an exciting new character in crime fiction: DCI Jack Lambert. Like many male detective characters, Jack is world-weary and has strained relationships with his loved ones; however, in his case, the fallout stems from him coming out as openly gay.
Still struggling with his own demons, Jack is temporarily distracted by a startling new case in the British city of Newcastle. Two bodies have been found in an open grave, and a local celebrity fears she's being stalked. If Jack doesn't figure out the connection soon, he may be well on the way to an early grave himself. A sequel called Grave Intent was released in 2019, and A.M. Peacock is reportedly working on another installment in the series.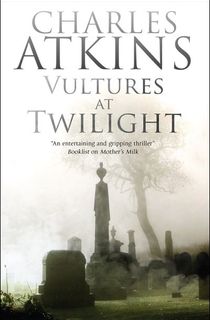 Vultures at Twilight
Dr. Charles Atkins is both a psychiatrist and a successful author of both fiction and nonfiction. He also happens to be openly gay. His Lillian and Ada mystery series features two sexagenarian sleuths who live in a gated senior community in Connecticut. Ada is named executrix of a late friend's estate, which seems benign in and of itself. But when she finds a severed finger at an antiques auction, both women are pulled into a grim mystery, all while navigating their blossoming romance.
A Country of Old Men
Joseph Hansen published over 40 novels throughout his lifetime, but he is best known for his 12-book mystery series starring David Brandstetter—an insurance investigator who, like Hansen, is openly gay. But David's sexuality isn't his defining trait, and he often defies the old stereotypes associated with gay men: He's really just a normal California guy, albeit one who's tough-as-nails and good at busting criminals.
In A Country of Old Men, Brandstetter takes on his final assignment after he encounters a distressed child who claims to have witnessed a gruesome murder. Before he can retire, Brandstetter promises to crack the case and prove that, despite his age, he still has what it takes to catch a killer.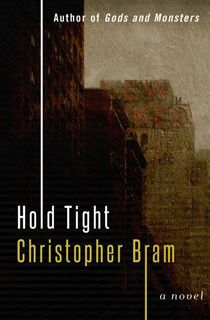 Hold Tight
In Hold Tight, Navy sailor Hank Fayette is arrested during the police's raid of a gay brothel. He's given a choice: Go to prison and get dishonorably discharged from the miltary—or work at the brothel as an undercover agent. When Hank opts for the latter, he's left to determine whether there's any truth in the rumors about Nazi spies lurking in New York City...Set during World War II, this spy thriller keeps you on the edge of your seat while being "very funny, fast-moving...and emotionally stirring" (Publishers Weekly).
A master of psychological suspense, Christopher Bram features gay protagonists in all nine of his standalone novels. His other notable book Father of Frankenstein was adapted into the 1998 film Gods and Monsters, which starred Ian McKellen and Brendan Fraser.
Related: 7 Spy Novels for Fans of Ian Fleming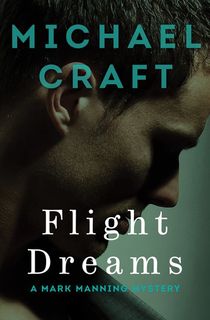 Flight Dreams
In Flight Dreams, the first entry in Michael Craft's mystery series, Mark Manning investigates the disappearance of a beautiful airline heiress. While everyone else presumes she's dead, Manning believes she's very much alive—and he's willing to stake his job on it. His biggest lead? The Catholic Church, who will inherit her fortune when she's officially declared dead. If Manning hopes to solve the case and save his job, he'll have to mix and mingle with the people who so openly oppose his way of life...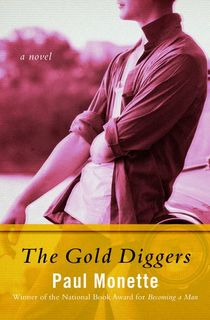 The Gold Diggers
High on a hill in Bel Air stands the Crook House, a grand mansion suffused with mystery. Rita, along with her old friend Peter and Peter's lover, Nick, retreat to the house to unplug and reconnect. But the rumors of buried treasure beneath the house cast a beguiling spell over the trio—testing the bonds of their friendship as they seek to unearth what lies beneath.
In addition to writing novels, Paul Monette was an influential figure in raising AIDS awareness, from which both he and his longtime partner ultimately died. His essays and memoirs recounted his relationships with other men and the heartbreaking experience of losing his partner.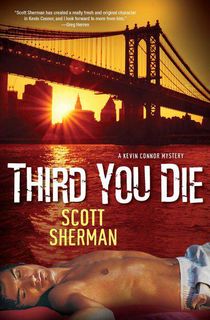 Third You Die
Scott Sherman is the author of the Kevin Connor mystery series, whose namesake protagonist is a male prostitute-turned-amateur detective. The series is relatively lighter than other whodunits, with comedic moments adding some levity to the seriousness of Connor's investigations. In Third You Die, we find Connor taking a nice, restorative break from the world of sex and crime. Instead, he's producing his mother's talk show—though the murder of one of her scheduled guests, a gay porn star, draws him back into the world he's just left.
Dodging and Burning
John Copenhaver's debut novel, Dodging and Burning is an engrossing mystery that will keep readers guessing. The story opens up in 2000 when mystery writer, Bunny Prescott, anonymously receives a photograph from an old crime scene in the mail. When Bunny looks at the photo, she reminisces about her hometown and a specific incident that changed her life.
During 1945, Bunny was 18 years old and she had a crush on Jay, a former World War II vet and closeted young man. One day, Jay tells Bunny and 12-year-old Ceola Bliss, his deceased lover's sister, that he discovered and photographed a dead body in the woods. When the trio enters the woods, the body is gone, and Ceola becomes invested in trying to solve the case. While the murder investigation is a major plotline in the story, readers will also enjoy Jay's backstory of serving as a gay man in the military, in addition to Bunny's own satisfying arc.
A Kind of Justice
The second installment in trans writer Renee James' Bobbi Logan series examines the bigotry and hate LGBTQ people often face in the justice system. A Kind of Justice focuses on Bobbi Logan, a successful transgender hair stylist who owns a popular salon in Chicago. However, Bobbi gets hit with a string of bad luck when the Great Recession almost puts her out of business, and an ignorant police officer tries to pin the murder of community member John Strand on her. Forced to deal with many of these conflicts on her own, Bobbi has to not only clear her name, but also save her business. But when both the detectives and Bobbi look deeper into the murder, what they discover will baffle them.
The Death of Friends
As a part of Michael Nava's Henry Rios mystery series, this installment is a thrilling and puzzling read. When Chris Chandler, a married judge and family man, is found bludgeoned to death with his Judge of the Year award, all fingers point to his young lover Zack Bowen. To everyone's shock, Henry Rios, an accomplished lawyer, believes Zack is innocent, and even decides to defend him. Chris' wife and son are angry at the decision, especially since Chris was also a close friend of Henry's.
Despite the backlash, Henry is determined to not only save Zack from imprisonment, but also figure out who really killed Chris. But as he digs into the evidence and investigation, Zack mysteriously disappears. Looking more suspicious than ever, Henry might have bit off more than he can chew.
Affinity
Affinity is a standalone Victorian thriller from Sarah Waters, the author of lesbian classics like Tipping the Velvet and Fingersmith. After a failed suicide attempt, Margaret Prior must complete her rehabilitation by doing charity work at London's most dangerous prison. She meets many inmates but is particularly enchanted by Selina Dawes, a medium whom Margaret believes has been falsely convicted of murder. As the women's relationship intensifies—and the supernatural starts to manifest in their lives—Margaret embarks on a risky mission to free Selina once and for all. Prepare yourself for a killer, I-never-saw-it-coming ending.
Wish You Were Here
Co-authored by her pet cat, Rita Mae Brown's Mrs. Murphy series spans 27 books and is still going strong. Wish You Were here is the first installment featuring her quirky crime-solving duo, a talking cat named Mrs. Murphy and corgi Tee Tucker. Their owner, Mary "Harry" Harristeen, has a penchant for opening other people's mail—and she distinctly remembers reading a couple of sinister postcards. Now that the intended recipients have wound up dead, it seems that Harry may be in danger herself. Determined to protect her, Murphy and Tee become four-legged detectives so that Harry won't become the killer's next victim...
Strangers on a Train
The inspiration behind the Hitchcock film of the same name, this Highsmith novel explores guilt, obsession, and trust between strangers. When two men meet on a long train ride—psychotic playboy Bruno and the unhappily married Guy—their journey ends with a disturbing agreement. They will both commit murder on each other's behalf: While Guy takes out Bruno's unloving father, Bruno will kill Guy's unfaithful wife. As strangers, neither will be suspected by the police...right?
Patricia Highsmith is also the author of The Talented Mr. Ripley—whose namesake antihero is gay—and the lesbian love story that became the film Carol.
Related: Poet of Apprehension: The 9 Best Patricia Highsmith Books
Postmortem
Cornwell's debut, Postmortem, earned her an Edgar Award in 1991 and introduced the now-iconic medical examiner, Kay Scarpetta. Heavily focused on forensic science, the 24-book crime series is believed to have inspired shows like CSI and Cold Case Files.
In Postmortem, Scarpetta uses forensic technology to link a series of Virginia stranglings, proving that a single serial killer is behind each one—and is still at large. With almost no evidence to speak of, tracking down the criminal will be no easy task. Especially when Scarpetta becomes the next target...
This post is sponsored by Open Road Media. Thank you for supporting our partners, who make it possible for Murder & Mayhem to continue publishing the mystery stories you love.
Featured photo: Nadine Shaabana / Unsplash