From tales by Ronald Knox to Dorothy Simpson, these underrated British mystery books are definitely worth an investigation. Whether you're looking for a one-off puzzler or a new series to dive into, you're sure to find something new among these thrilling reads.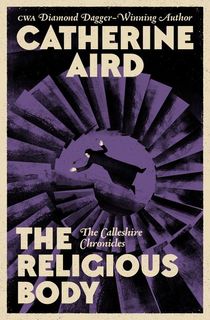 The Religious Body
Despite publishing over 20 mystery novels, Catherine Aird is sadly underrepresented among classic mystery authors. Her C.D. Sloan series, as well as her many short stories, rank her among some of the best in the game. Born in 1930, and still writing more novels, Aird is definitely one to check out if you're a fan of Martha Grimes and the like.
Related: 10 Female Noir and Mystery Writers You Need to Read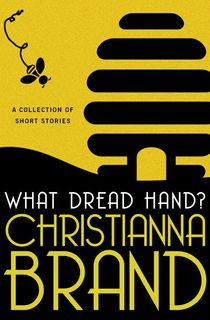 What Dread Hand?
Christianna Brand may be most well known today thanks to Nurse Matilda, which was adapted into Nanny McPhee in 2005, but she also wrote some truly cracking mysteries. For a look at her range, try Brand's short story collection, What Dread Hand?.
Joyce Porter
If you're looking for a classic whodunit with a strong helping of humor, look no further than Joyce Porter's Dover novels. The second, Dover Two, is where she really hits her stride. The overweight and irritable Chief Inspector Dover must figure out who tried to kill "Sleeping Beauty"—a young woman who slipped into a coma after the murder attempt.
The Three Taps
Knox, who famously abandoned his position as an Anglican priest to become Catholic, was a member of the original Detection Club. Yet he is often overlooked by detective fiction devotees. In The Three Taps, Mr. Mottram is discovered dead in an inn. Both Police Inspector Leyland and insurance agent Miles Bredon struggle to piece together exactly what happened.
Related: 7 Lesser-Known Michael Crichton Books That Will Get Your Heart Pounding
Picture Miss Seeton
Miss Seeton is the perfect amateur sleuth for any reader who has run out of Miss Marple to consume. In Picture Miss Seeton, the prim and proper drawing teacher is pulled into a murder investigation, making her the target of a crime ring. Carvic penned just five Seeton books while alive, yet the series continued after his death–there are currently 22 Miss Seeton mysteries.
A Bicycle Built for Murder
Kate Kingsbury's charming Manor House Mysteries take place during World War II at the Sitting Marsh Manor House. In A Bicycle Built for Murder (the first entry in the Manor House series), a teen girl is found dead, and the lady of the house puts on her sleuthing hat to find the killer.
Inspector French and the Starvel Tragedy
If you're looking for a stiff upper-lip type of British mystery, Croft is the man for you. Freeman Wills Croft wrote during the golden age of detective fiction. His interest in railroads seeped into his many mysteries. Inspector French was one of the most workmanlike of sleuths at the time, lending a firm and practical approach to each of his cases.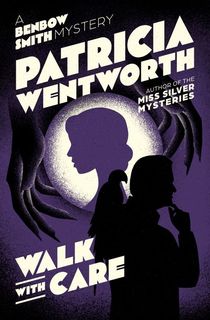 Walk with Care
Wentworth's Miss Silver mysteries are fairly well known–although perhaps not as well as they should be. But the Benbow Smith series are just as good and much less frequently mentioned. If you've never encountered Wentworth, try out Miss Silver. If you're old pals with the genteel sleuth, get to know Mr. Smith.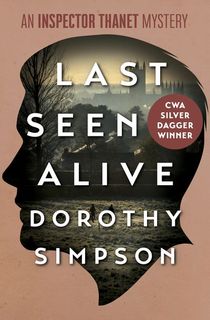 Last Seen Alive
Dorothy Simpson's Inspector Thanet deserved to become as iconic as Hercule Poirot or Nero Wolfe. Unfortunately, her contributions are too often overlooked. Luckily, that means armchair detectives the world over have the chance to meet Inspector Thanet for the first time. Last Seen Alive, the fifth in the series, is the most beloved.
Trial and Error
Another forgotten member of the original Detection Club, Berkeley's most famous novel is The Poisoned Chocolates Case, the fifth in the Roger Sheringham series. The others are rather less popular, thanks in part to a disconcerting amount of anti-Semitism, even for the era. Outside of Sheringham, Trial and Error avoids the bigotry while introducing a fascinating turnabout of a classic detective tale. After Todhunter kills a blackmailer, he discovers that an innocent person has been convicted to hang for the murder. He and a group of friends must work together to find enough evidence to prove that he was the killer.