Murderous plots and romance make an unexpectedly great combination: After all, people kill for love. If you've been yearning for a solid mystery read with a dash of romance, these books will be right up your alley. From a Regency-era novel about an amnesiac woman who's lost her memories (and her heart) to contemporary tales of murder and kidnapping, these stories will get your heart racing.
Read on to discover 12 compelling mystery romance books you won't be able to put down.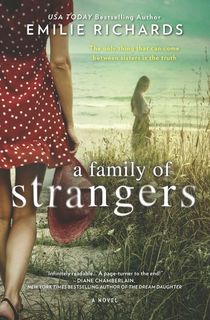 A Family of Strangers
Ryan Gracey has always felt like an outsider in her own family. She knew she could never top the achievements of her perfect older sister, so she forged a life of her own. As the years go by, Wendy ends up with a husband and two perfect daughters, while Ryan is suffering through the loss of a man due to her own nearly fatal lapse in judgment.
This is why Ryan is shocked when Wendy calls her up out of the blue to say there's been a murder, and Wendy is worried she'll be wrongfully accused. After moving back to their hometown to help care for her nieces, Ryan puts her crime podcast skills to work with the help of an unexpected ally. But as Ryan gets closer to the truth, she realizes that what happened has far-reaching consequences for everyone involved, and she must decide whether to reveal it to the world or protect a sister she has never really known.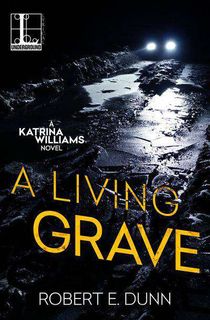 A Living Grave
After leaving the army 10 years before with a hefty dose of PTSD, Katrina Williams is now a sheriff's detective in the Missouri Ozarks. When the corpse of a local girl is found by a bootlegger, Katrina is sent down a tangled path of teenagers, moonshiners, motorcycle clubs, and a fellow veteran battling his own inner demons. To make matters worse, Katrina finds out she is the subject of a military investigation with ties to her heart-wrenching past. While fighting this investigation and battling romantic ghosts of her past, can Katrina find out the truth of what happened to the local girl before the culprit gets to her first?
Truly, Madly
Although her family business is famous for its matchmaking services, Lucy Valentine lacks the gift of reading auras that every Valentine is supposed to possess. When Lucy's parents step down from the business temporarily, Lucy is left in charge. With rent due, Lucy must find a way to keep the business running. One thing Lucy is good at is finding missing objects. When she locates a missing wedding ring on a dead body, Lucy enlists the help of a private investigator to solve the crime. And as she works on the case, Lucy may also find herself in love!
Mr. Perfect
In a bit of happy hour fun, Jaine Bright and her three friends jokingly compile a list of characteristics their ideal man should possess. To their surprise, their "List" becomes an overnight sensation. But things take a sinister turn when one of them is murdered, and the killer seems to be targeting the remaining three. Jaine enlists the help of her neighbor, a police detective, to help her solve the case. As the two work together, Jaine can't help but notice the sparks beginning to fly…But will they be able to find the killer before he finds them?
The Hummingbird Dagger
A blend of enchanting romance, mystery, and intrigue, this Regency novel is perfect for Jane Austen fans who enjoy their classics with a side of murder. The story begins in 1833, when Walter Ellerby's reckless carriage driving results in a near-fatal accident. The passenger of the other carriage survives, but suffers from crippling amnesia. Feeling responsible for the young woman who is unable to remember the circumstances that brought her there, or even her own name, the Ellerby siblings take her in.
Beth, as the amnesic woman comes to call herself, dreams each night of a dagger shaped like a hummingbird and dripping with blood—the only clue to her mysterious past. Relying on the help of Lord James Ellerby, to whom she is immediately drawn, Beth attempts to reclaim her identity. But with escalating attempts on her life by violent strangers, will Beth survive long enough to find out who she really is?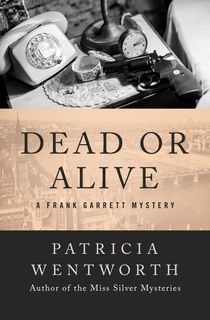 Dead or Alive
A troubling love triangle takes center stage in this 1930s tale by the author of the iconic Miss Silver series. On the same day that Meg O'Hara filed for divorce, her British Intelligence agent husband vanished. After the discovery of a body presumed to be her husband Robin's, the case was closed. However, Meg isn't so sure that her husband is dead after all. Cryptic messages suggest that he's still alive, and trying to make contact with her.
Meg teams up with Bill Coverdale, who's been holding a torch for Meg for years, to get to the bottom of things. As they trace Robin's last steps on the day of his disappearance, Meg and Bill face escalating threats from a mysterious enemy who's built a wall of deception and blackmail around his secretive identity.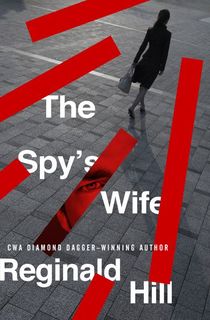 The Spy's Wife
Lauded by Publishers Weekly as "one of the finest British mystery writers at work today," Reginald Hill has crafted a thrilling read bursting with espionage and romantic suspense. Molly Keatley's world is shattered when her journalist husband suddenly leaves her, with barely enough time for a hurried "I love you." Not long afterwards, a British agent delivers shocking news: Sam isn't the man Molly thought he was, but a Soviet spy and traitor to Britain.
As more unsavory information comes to light, including a clandestine affair, Molly struggles to reconcile this betrayal with memories of a marriage that she thought was happy. When Sam sends her a message inviting her to join him at his overseas hideout, Molly will learn more about Sam's deception and her own desires. For a romantic mystery with well-developed and realistically flawed characters, consider adding The Spy's Wife to your bookshelf.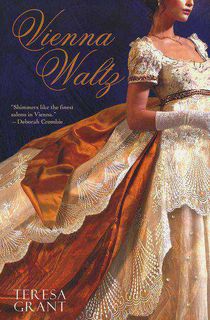 Vienna Waltz
In 1814, the most powerful people in Europe convened at the Congress of Vienna to decide the fate of their continent. There, leaders conducted business by day and pursued pleasure by night. In this reimagining of the Congress of Vienna, British spy Suzanne Rannoch and her husband Malcolm, a protégé of France's Prince Talleyrand and attaché for Britain's Lord Castlereagh, are embroiled in the mystery of a suspicious death.
Suzanne has ignored rumors that her husband is having a salacious affair with the beautiful Tatiana Kirsanova, but when she finds him in bed beside Tatiana's corpse, she fears the worst. Malcolm insists on his innocence, and the husband and wife duo begin investigating both the murder and each other. For glamor, scandal, history, and deadly intrigue, dive into the pages of Vienna Waltz.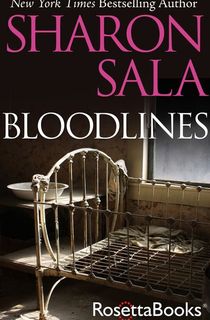 Bloodlines
Though Olivia Sealy cannot remember her tragic past, she knows the story well: She was only two years old when her parents were murdered and she was kidnapped. Though she was rescued by police and went on to lead a relatively normal life being raised by her grandfather, in the back of her mind Olivia has always struggled with the knowledge that her kidnapper is still at large.
Her life turns upside down again when the skeleton of a child is discovered—a child with a genetic trait unique to the Sealys. As she attempts to uncover the mystery of her violent past and find out who she really is, Olivia is catapulted back into the arms of Det. Trey Bonney, her childhood sweetheart. As always, Sharon Sala keeps readers guessing until the very last page with this compelling read full of shocking twists.
A Lady in the Smoke
This Victorian mystery tells the gripping story of Lady Elizabeth Fraser, a plucky independent woman who's on her way back home from London when she miraculously survives a catastrophic train accident. When she is informed that the train wreck was in fact an attempt on her life rather than an accident, Elizabeth risks everything to investigate the crime. As she fights forbidden romantic feelings for Paul Wilcox, the talented young surgeon who tended to her mother's grievous injuries and who is also considered below her station, Elizabeth is drawn into a shocking conspiracy and long-buried family secrets. For a thrilling read featuring family drama, star-crossed lovers, and a fast-paced mystery, A Lady in the Smoke won't disappoint.
The Search
A terrifying killer emerges from the shadows in this enthralling contemporary suspense book. Fiona has finally rebuilt her life after a tragic encounter with the Red Scarf Killer, who murdered her fiancé and was enraged when Fiona escaped his grasp. Years later, Fiona has (mostly) healed the wounds of her past thanks to her thriving dog-training school that keeps her busy. When Simon Doyle comes to her, desperate for help in training his wild puppy, Fiona feels sparks begin to fly. That is, until a deranged copycat killer threatens to take everything that she's worked so hard to rebuild away—including her life.
Forgotten Secrets
FBI profiler Riley Lambert has spent the last 15 years reliving her worst experience: the day her sister was kidnapped right in front of her. Riley has shouldered the burden of blame ever since, with even her own family turning against her. Her only solace is her job, where she can seek justice for other kidnapping victims and work on her sister's cold case in her spare time. Enter Thayne Blackwood, a dangerously charming ex-Navy SEAL with the power to take Riley's mind off her sorrows.
After a week-long romantic tryst, the two have kept in touch with weekly phone calls. One week, Thayne calls in a panic: his sister has been kidnapped, and the only witness is their Alzheimer's-afflicted grandmother. Riley throws herself into the case, determined to find Thayne's sister so that he can have the happy ending she never did. Riley and Thayne find the two cases may be more interconnected than they thought in this fast-paced mystery that tackles complex contemporary issues such as childhood trauma, Alzheimer's, and PTSD with grace.
This post is sponsored by Swoon Reads. Thank you for supporting our partners, who make it possible for Murder & Mayhem to continue publishing the mystery stories you love.