Born in 1951, Galway native Ken Bruen has become one of the most prominent Irish crime writers in the world. Best known for characters like disgraced former police officer-turned-private eye Jack Taylor and Detective Sergeant Tom Brant, Bruen's books offer an unflinching look at life in Ireland during the last few decades. Immigration and substance abuse are recurring themes. Critical moments in modern Irish history—from the Catholic Church's fall from power to the economic boom of the 1990s—also inform many of the best Ken Bruen books.
Aside from his successful career as a novelist and short story writer, Bruen also spent years teaching English in Africa, Japan, Southeast Asia, and South America—including a harrowing stint in a Brazilian jail. While these world travels may influence Bruen's fiction, the vast majority of his work is set in and around his hometown of Galway, where he still lives today.
Related: 11 Crime Novels from the Emerald Isle
But Bruen's readership extends far beyond Ireland, and his widespread appeal has led to literary accolades and screen adaptations. He has received the Shamus Award, the Barry Award, the Grand Prix de Literature Policiere, and multiple nominations for the Edgar Award. Meanwhile, his most memorable characters have been brought to life by such acting powerhouses as Iain Glen, Jason Statham, Keira Knightley, and Colin Farrell (to name but a few).
Bruen's latest book is Callous, a standalone thriller that was released on September 14, 2021. Characterized by Bruen's "rich and mordant writing style, full of offbeat humor," Callous is about an American woman who inherits a cottage on the Irish coast after her aunt's suspicious death (Publishers Weekly). In celebration of the new release, we're rounding up our favorite Ken Bruen books. For those who haven't read the author's thrilling mystery and crime novels, or those who have and are looking to journey once more into Bruen's gritty world, here are the best Ken Bruen books worth investigating.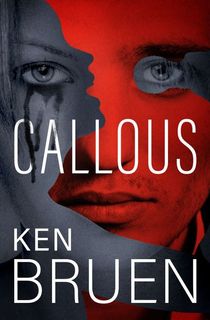 Callous
After an alcohol-infused bender, a young American woman struggling with substance abuse wakes up to a surprising letter. Her 79-year-old aunt has died, leaving Kate her cottage on the coast of Galway, Ireland. This could be the fresh start Kate is hoping for. She leaves her Brooklyn apartment behind and travels to see the cottage with her brothers, but once they arrive, they learn some startling news. Their Aunt Mary didn't die of natural causes; she was murdered.
Related: 11 Mystery and Thriller Books We're Looking Forward to in the End of 2021
As Kate and her brothers sift through the clues, they discover a shocking mystery involving a drug cartel, an opera singer, and an obsessive killer. A standalone thriller from an "original, grimly hilarious" author, Callous is a gripping choice for new and longtime Ken Bruen fans alike (The Washington Post).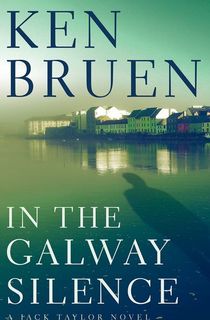 In the Galway Silence
In the 14th Jack Taylor installment, things seem to be looking up for the cynical detective. He's eased back on the drinking, has a steady new girlfriend, and a new apartment to boot. But when a wealthy Frenchman approaches him and pleads for help in solving the double murder of his twin sons, Taylor is roped into another mystery, this one involving an enigmatic vigilante.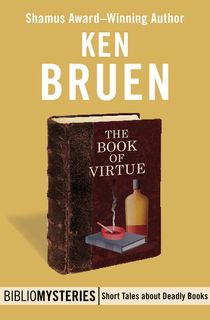 The Book of Virtue
When an unnamed man's father is on his deathbed, he doesn't shed a tear. In fact, he's glad to see the mean-spirited old man go. Upon his father's passing, he inherits a strange book written in the deceased's handwriting. Before he knows it, his life begins to spiral out of control, all thanks to the mysterious leather-bound book. This short novel by Bruen belongs to a series of bibliomysteries written by various authors.
Related: 7 Mystery Books About Books About Books (and That's Not a Typo)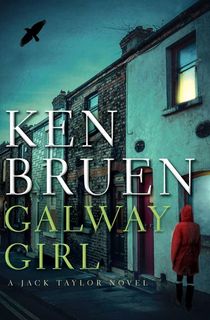 Galway Girl
Releasing in November 2019, Galway Girl is the 15th installment in the Jack Taylor novels, Bruen's longest-running series. While reeling from a personal tragedy, the flawed Jack Taylor is dragged into an investigation involving three young killers targeting members of Ireland's police force. But Taylor's colleagues are just collateral damage—the trio's true quest, spearheaded by the titular Galway girl, is to bring Taylor down. It's a predicament with which he has much experience, but is he equipped to handle it in the wake of such unfathomable loss?
The Guards
For those who haven't met Jack Taylor—Ken Bruen's most popular protagonist—Bruen's 2004 Edgar Allan Poe Award nominee is the perfect introduction. The first of an ongoing series, The Guards picks up when Taylor is at his lowest. Devastated by his dismissal from the police force, he tries to make a go as a private eye—though he often searches for answers at the bottom of a pint glass. When a mysterious woman walks into the bar with a strange request, he's given a chance at redemption ... but at what cost? One of the best Ken Bruen books out there, The Guards is an "outstanding debut mystery" that features Bruen's signature combination of dark humor and grit (Publishers Weekly).
Related: Geoffrey Household Is the British Thriller Writer You Didn't Know You Were Missing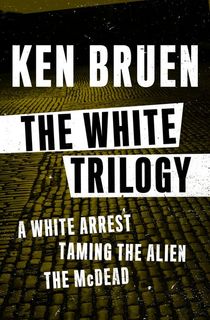 The White Trilogy
Before he introduced the world to Jack Taylor, Ken Bruen created a ferocious pair out of police officers Chief Inspector James Roberts and Detective Sergeant Tom Brant. While the duo has since starred in more than half-a-dozen novels, they first debuted in the The White Trilogy. The three-book series kicks off with A White Arrest, in which they chase a bat-wielding lunatic—a hitman who got his nickname by carrying out a hit during Ridley Scott's Alien—and a criminal kingpin in London.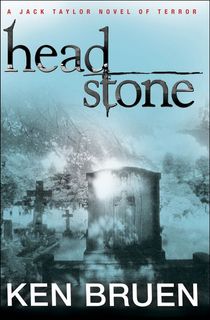 Headstone
One of the darkest entries in the Jack Taylor series, Headstone finds Bruen's alcoholic ex-cop going up against an unpredictable foe. A sinister organization called "Headstone" is committing acts of seemingly random violence throughout Galway. The lack of a discernible pattern is disarming, but it doesn't take much for Taylor to realize that—if he doesn't play his cards right—he, too, will wind up dead.
Related: 10 Hard-Boiled Crime Novels for George Pelecanos Fans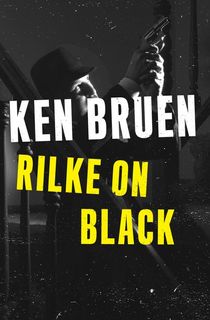 Rilke on Black
A South London businessman with a softness for Rilke should be an easy target, right? Wrong. In this early Bruen noir, a ragtag group of kidnappers realize a simple mission can go off the rails when the participants are working toward their own ends. Anchored by a vibrant trio of criminals—an ex-bouncer, a firecracker of a junkie, and a sociopath—Rilke on Black is a "startlingly original" novel about betrayal and obsession (GQ).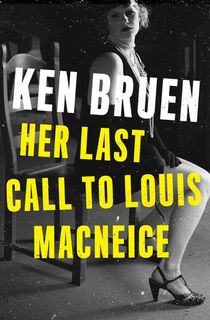 Her Last Call to Louis MacNeice
Cooper is an ex-con with a straight-laced business—he even has an accountant—but he still likes to rob banks on the side. Enter Cassie, a beauty with a taste for Irish poets, metaphysics, and all kinds of trouble. She's also extremely territorial, expressing in no uncertain terms that Cooper can have her and only her. It's all fun and games until Cooper wakes up drugged and robbed at Cassie's own hands, with a note implying she hasn't finished with him yet . . .
Related: What Is Pulp Fiction? 9 Must-Read Hardboiled Mysteries, From the Golden Age to Today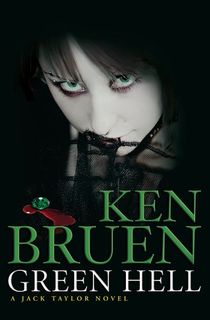 Green Hell
Jack Taylor may have hit rock bottom, but that doesn't mean he's going to stop fighting criminals. Aided by an unexpected new sidekick, he continues his vigilante campaign against a prominent and sadistic literature professor. But the true twist in this case comes when Emerald, a young Goth girl, enters the picture with an invaluable connection. With her help, can Taylor finally bring down de Burg once and for all? Or will Emerald serve the final blow that results in Jack's complete dissolution?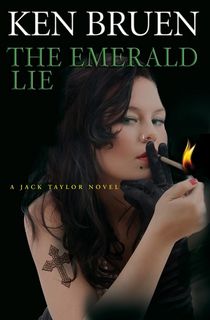 The Emerald Lie
Emerald is back in the twelfth Jack Taylor novel, which sees the iconic private eye go up against one of his strangest enemies. A new serial killer, dubbed the Grammarian, is on the prowl—and he targets victims based on their use of bad grammar. While the case itself may be absurd, it is no less deadly. A man's daughter has been brutally raped and murdered, leaving Taylor with the task of avenging her death. Already a daunting prospect at the outset, the investigation is further complicated by Emerald, whose violent methods of meting out justice threaten to derail all of Taylor's hard work.
Related: What Is Hard-Boiled Crime Fiction?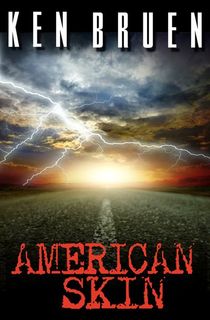 American Skin
Most Ken Bruen books take place in London or Galway, but in American Skin, the focus is on the Irish fascination with the American Dream. Shuttling from one character to another—not to mention different time periods—Bruen writes a dazzlingly dark odyssey into the American southwest featuring bank robbers, contract killers, and a bloody-minded psychopath with a penchant for the music of Tammy Wynette.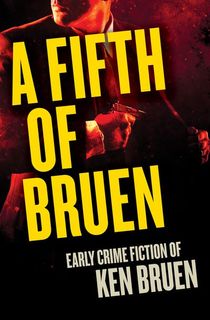 A Fifth of Bruen
For those wanting more of Ken Bruen's most grim and poetic work, there's no better place to dig than A Fifth of Bruen. Containing several of his early novellas and short stories, this collection showcases Bruen's ability to pack a punch in just a small amount space—reminding readers why critics have hailed him as one of the "most original and innovative noir voices of the last two decades" (Los Angeles Book Review).
Related: 24 Classic Film Noir Movies Every Mystery Buff Should Watch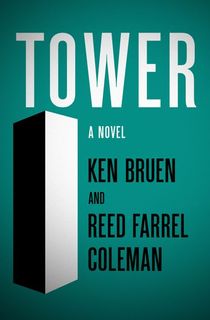 Tower
Nick's father is a rent-a-cop working security in the north tower of the World Trade Center. Nick's best friend, Todd, is a con artist with ties to the Boston mob. As much as Nick admires his old man, his true allegiance lies with Todd, who gradually brings him under his wing. Together, both Nick and Todd descend deeper into a criminal underworld from which they cannot return ... Co-written with Reed Farrel Coleman, Tower switches between Nick and Todd's perspectives to tell a story about crime and friendship in the shadow of tragedy.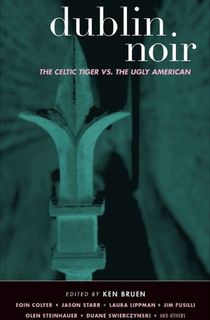 Dublin Noir
Ken Bruen gets out from behind the writing desk to edit this anthology of crime and punishment in the streets of Dublin. It's a smorgasbord of talent, with stories by Eoin Colfer, Laura Lippman, Duane Swierczynski, Reed Farrel Coleman (Bruen's co-author on Tower), and even a new piece from Bruen. Subtitled "The Celtic Tiger vs. the Ugly American," Dublin Noir is an exploration of Irish identity as viewed through outsiders and the Irish themselves.
Related: 7 Mysteries Set in Ireland
Blitz
Adapted into a film starring Jason Statham, Blitz is Ken Bruen's fourth novel featuring Detective Sergeant Tom Brant and Chief Inspector James Roberts. They're down on their luck in this installment, with Brant paying the price for workplace misconduct and Roberts grieving the loss of his wife. Just when they think things can't get any worse, a new serial killer unleashes a bloody reign of terror throughout London. Nicknamed "the Blitz," Brant and Roberts' new target has very specific targets of his own: cops just like them.
This post is sponsored by Open Road Media. Thank you for supporting our partners, who make it possible for Murder & Mayhem to continue publishing the mystery and thriller stories you love.
Featured photo of Ken Bruen: Alchetron