Lee Child's infamous Jack Reacher series has been captivating mystery and thriller fans for over two decades. The series, named after the main character, follows ex-military policeman turned private investigator Jack Reacher on his never-ending adventures of near-death covert operations and suspenseful showdowns. Danger seems to follow him everywhere. And he does things his way according to his own rule of law, making him a sort of anti-hero that fans love.
With the series' success, the ninth and eighteenth novels were adapted into two blockbuster films starring the enigmatic Tom Cruise. And if that wasn't enough, Jack Reacher took on a new form as an Amazon original series. One thing fans love about the Jack Reacher series is you don't have to read the books in order. You can dip into the series at any stage because each edition features the same Jack Reacher on a different thrilling mission.
If you like Jack Reacher and have already read all the books and watched all the media, don't worry! There are a lot more anti-heroes like him, with their own dark pasts and moral codes. Many of these books are all a part of larger series, which—like Reacher—can be read in any order. These crime-fighting and mystery-solving people are sure to occupy the space Jack Reacher left in your reading life.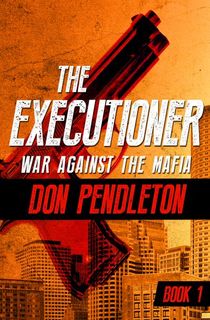 War Against the Mafia
This is the first book in Don Pendleton's Executioner series. It introduces the vigilante action hero Mark Bolan when he's thrown into a mafia warzone. After spending a decade in the jungles of Asia taking out bad guys, Bolan heads back to his hometown in Massachusetts. But it's not your average homecoming. He finds his family dead, victims of a mass murder/suicide acted out by Mafia thugs.
The death of his family is only the beginning of bloodshed at the hands of the Mafia. But Bolan is a cold-blooded killer without an ounce of remorse. This is a hero "who would make Jack Reacher think twice," says Empire Online.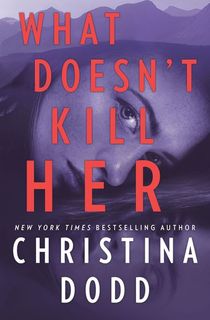 What Doesn't Kill Her
"An unforgettable protagonist . . . who makes Jack Reacher look like a slacker," says Booklist about main character Kellen Adams. This is a dark thriller that follows Adams on her road to recovery after a gunshot to the head ended in memory loss. She's determined to find out what happened to her.
Propelled into action, Adams is on the run with something precious she must protect at all costs. Leaving a trail of bodies behind, nothing will stand in her way of discovering the truth.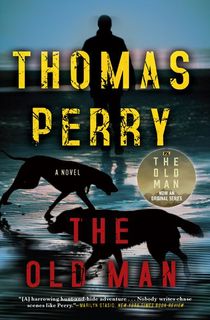 The Old Man
Dan Chase has spent the last three decades on the run after a covert operation in Libya went wrong. Chase acted before considering the consequences and someone has wanted him dead ever since. He finally settles down in Vermont with two hound dogs by his side until the rug gets pulled from underneath him.
Someone has found him and wants to make him pay. He'll have to confront the past mistakes he's been trying to run from his whole life. Kirkus Reviews says author Thomas Perry "drives deep into Jack Reacher territory in this stand-alone [novel] . . . Swift, unsentimental, and deeply satisfying."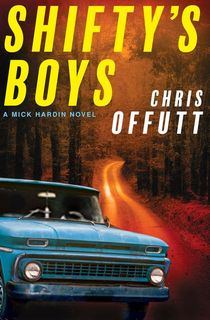 Shifty's Boys
Mick Hardin is an army police officer home on leave after suffering an IED explosion. While on bed rest, a heroin dealer's dead body is found in the town square. The sheriff, who also happens to be his sister chalks it up to an overdose, but Hardin and his mother aren't so sure.
Instead of rehabilitating, Hardin goes undercover to find out what truly happened. When things go south and his cover is blown, Hardin will have to put his military skills to the test, and his well-being on pause. The Times Uk says The Shifty Boys is "what Jack Reacher wants to be when it grows up."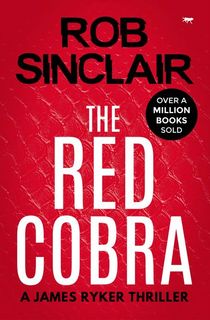 The Red Cobra
Carl Logan spent twenty years working for the Joint Intelligence Agency. Now he's in secret hiding, under the new name of James Ryker. Despite wanting nothing more than to live a peaceful private life, he's thrown in the crosshairs of a murder investigation.
Ryker's ex-boss at the JIA tracked him down to tell him that an infamous female assassin known as the Red Cobra was murdered. But Ryker knew the Red Cobra better than anyone, and when he saw the photos of her presumed corpse, he knew it wasn't her.
He can't help but wonder who the dead woman is and where the real Red Cobra is hiding. Setting out on the mission of a lifetime, Rkyer is determined to find answers and reunite with the elusive Red Cobra.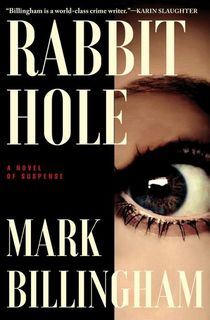 Rabbit Hole
Alice Armitage was a police officer until a toxic mix of alcohol, drugs, and PTSD resulted in a psychotic breakdown, landing her in a psychiatric ward. But it doesn't end up being the mental health break she needs. When her bedmate is murdered, Alice goes into full detective mode to catch the killer.
However, Alice's investigation is thrown when the person she most suspected is murdered. With shocking twists and turns, she must put together the pieces to discover the true story. All while her mental state and medication play tricks on her.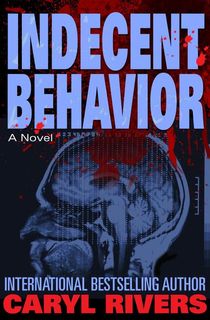 Indecent Behavior
Crime reporter Sally Ellenberg teams up with science writer John Aiken to follow a trail of weird clues, from missing autopsy reports to cruel animal testing labs. They uncover a conspiracy that threatens the government and will heighten the war on terror.
Facing a new series of attacks from terrorists, the military has been searching for advanced ways to gather information on its enemies. Sally and Jack try to share what they've learned but are discredited immediately. However, this doesn't stop them from finding out the truth, even if they have to go it alone.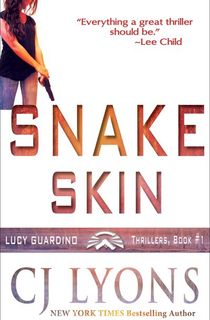 Snake Skin
Lucy Guardino isn't your average soccer mom. She's also a crime-fighting federal agent and runs the FBI's Sexual Assault Defense squad. Her upcoming mission is one she'll never forget.
She must face a predator more violent and intelligent than she's ever dealt with before. One who isn't afraid to target Lucy's family as pawns in his game. When she has to choose between the life of a young girl- she's fighting to save and her own daughter's… Lucy will have to get inside the mind of the predator to end him once and for all.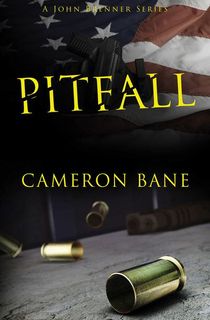 Pitfall
Former army ranger and ex-cop John Brenner has dedicated his sharp skills to private investigating. But this next mission may as well be his last. He's hired to find Jacob Cahill's missing daughter and bring her home.
The task seems easy enough until he finds himself thrust into a terrifying world filled with organ stealing, torture, mutilation, and madness, along with a trail of dead bodies. As John uncovers more about the evil that holds the girl he's promised to save captive, he finds his sanity slipping. But he never breaks a promise.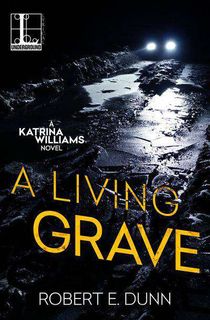 A Living Grave
Ozarks sheriff detective Katarina Williams lives her life, solving low-profile cases and attending therapy sessions to treat the PTSD she got while in the army. Recovery is going well until Katarina finds she's a suspect in a military investigation which brings up all kinds of memories from her painful past.
And to make matters worse, a local town girl is found dead, throwing her into a webby mess of teenagers, motorcycle clubs, damaged veterans, and personal demons. As she follows each thread, Katarina will have to confront her dark past to find the truth.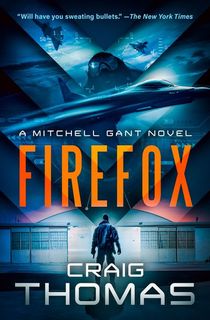 Firefox
The Soviets have built a new plane with an advanced weapons system that can be activated by sensors. This new invention will make the Soviets the strongest global power like never seen before. But British intelligence isn't ready to let that happen. With the help of the CIA, they craft a plan to steal the Soviet's prototype.
The man tasked with the job is U.S. pilot and Vietnam veteran Mitchell Grant. He'll have to first successfully get into Russia. Then the airbase. Then onto the plane and in the air. All while the Soviets are hot on his trail and determined to stop him at any cost.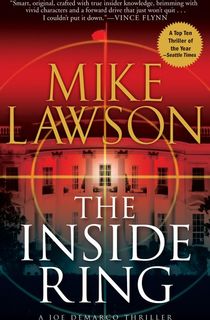 The Inside Ring
After a failed assassination attempt aimed at the president, General Andrew Banks, Secretary of Homeland Security employs the help of two men, Speaker Mahoney, and Joe DeMarco.
It turns out, Banks was given a note detailing that the president was in danger and the Secret Service agents guarding him had been compromised. Banks keeps the note from the FBI to protect the Secret Service's reputation and hopes his guys find out it was all a hoax.
Speaker Mahoney and Joe Demarco must go undercover and sort out the truth behind the threats and assesses the danger.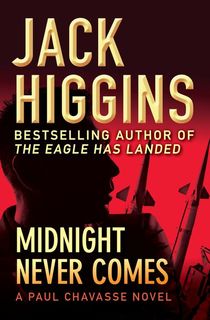 Midnight Never Comes
Paul Chevasse was once Britain's most talented intelligence agent. But he was discharged from the agency after a failed mission in Albania resulted in a psychotic breakdown.
To redeem his reputation, Chavasse trains under a Chinese martial arts master, gathering his strength and focusing his energy. And soon, he will face his deadliest assignment yet: stopping the Russians from stealing a highly advanced British missile.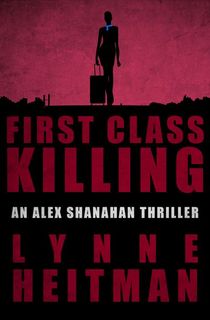 First Class Killing
After making it out of the corporate world unscathed, Alex Shanahan is up to putting her cutthroat nature to the test as a private investigator. Her first task is going undercover as a flight attendant to bust an elite prostitution ring working for first-class passengers. When her cover is blown, she's stuck in the clouds with nowhere to run. Will she make it out alive? Or be stuck on the plane ride from hell forever?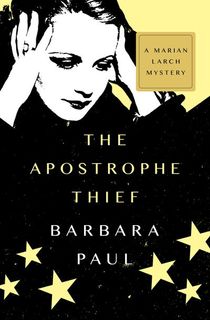 The Apostrophe Thief
In Marian Larch's last week on the NYPD force, a strange Broadway theater robbery draws her back in. Over the next seven days, the backstage robbery turns into a high-stakes theatrical murder. Everyone in the musical cast is all considered a suspect. Larch will have to put her retirement on hold to get to the bottom of this drama-filled mystery.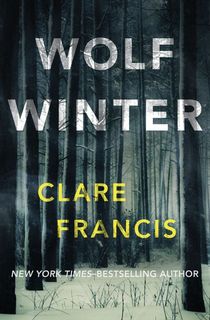 Wolf Winter
Norwegian intelligence agent Jan Johansen was murdered in cold blood after he traveled over the Russian Border.
To avenge his death, his good friend and explorer Halvard Starheim sets out in the Arctic winter to find out what went wrong. He gathers a team that includes Jan's beautiful widow and a reporter, who is hiding a dangerous secret. Their journey will slowly reveal an international conspiracy and a faceoff between Europe and the USSR.
Featured still from "Jack Reacher" (2012) via IMDB