We all love to binge our favorite television shows, especially when we can't go out much these days anyway. But there are only so many episodes of even the longest-running shows out there, and sooner or later we need a new obsession. When it comes to binge reading, nothing hits the spot better than a good detective series. Whether that detective is a law enforcement professional, a private eye, or an amateur sleuth, there's nothing more satisfying than solving mysteries right alongside them.
Fortunately, there's no shortage of great detective series novels out there, from Mark Billingham's latest, The Murder Book—a continuation of his popular Tom Thorne series—to venerable favorites like Reginald Hill's Dalziel and Pascoe series. Here are 13 detective books to get you started, drawn from some of the most binge-worthy series out there…
Tom Thorne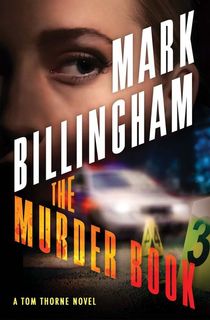 The Murder Book
Tom Thorne's life is perfect; everything is on track. But when he takes on his latest case, a secret from his past threatens to destroy everything...
In this riveting detective series, Tom Thorne—a character hailed as "one of the most credible and engaging heroes in contemporary crime fiction" by Ian Rankin—navigates a city plagued by a series of brutal murders. As Thorne grapples with newfound happiness and the support of loyal friends like Nicola Tanner and Phil Hendricks, he's thrust into a relentless pursuit of a mysterious female perpetrator.
Little does he know, his past is looming, concealing a catastrophic secret that threatens to unravel everything he cherishes. To protect himself and his loved ones, he's forced to consider unthinkable actions. Join Tom Thorne in a high-stakes thriller where the balance between gain and loss has never been more precarious.
Dalziel and Pascoe series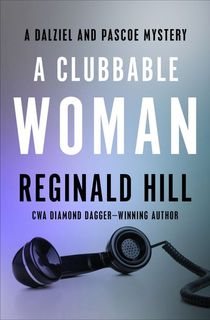 A Clubbable Woman
Reginald Hill "raised the classical British mystery to new heights" (The New York Times Book Review) with the 1970 publication of A Clubbable Woman. The series debut introduces readers to Yorkshire detectives Andrew Dalziel and his partner Peter Pascoe, "the most remarkable duo in the annals of crime fiction" (Toronto Star). Dalziel and Pascoe went on to star in dozens of other books, even solving the first murder on the moon, and Reginald Hill eventually won the CWA Cartier Diamond Dagger for Lifetime Achievement for his work in the genre. While Dalziel and Pascoe's adventures can be read in any order, there's no better place to start than where it all began…
Tony Hill and Carol Jordan series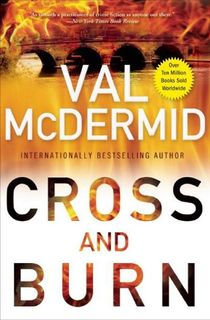 Cross and Burn
A winner of the CWA Gold Dagger Award and co-founder of the Theakston's Old Peculier Crime Novel of the Year Award, Scottish novelist Val McDermid is an institution in the crime writing world, and the author of several bestselling series. Her most popular stars clinical psychologist Tony Hill and detective Carol Jordan, first introduced in 1995's The Mermaids Singing. There are few better places to start with the crime-solving pair than Cross and Burn. This 2013 installment sees the duo putting aside their differences to solve a spate of murders in which all the victims bear an uncanny resemblance to Jordan herself…
Commissario Guido Brunetti series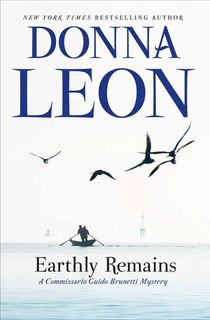 Earthly Remains
Originally from New Jersey, Donna Leon moved to Venice in the 1980s after some friends invited her for a visit and she fell in love with the city. While she later moved to Switzerland, Venice will always have a place in her heart—and in her books, many of which are set in the Italian city and star police commissioner Guido Brunetti.
The Washington Post raves that the Commissario Guido Brunetti series is "one of the most exquisite and subtle detective series ever," and there's no better introduction to it than 2017's Earthly Remains. According to The Guardian, this novel marked Leon's "coming-out as a writer of eco-detective fiction," with crimes against nature being an intensely personal subject to the author. "I really think it is our only problem," she told the publication, "everything else is absolutely secondary and almost irrelevant." In Earthly Remains, Brunetti comes up against the problem of environmental collapse head-on as he attempts to solve the murder of a beekeeper on the island of Sant'Erasmo.
Inspector Thanet series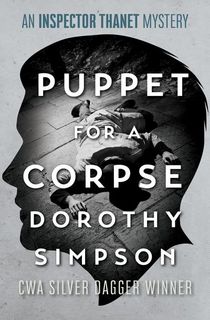 Puppet for a Corpse
When a few of her early novels were rejected for publication, Dorothy Simpson devoted herself to developing an intriguing murder mystery with an engaging sleuth to boot. The result was Detective Inspector Luke Thanet, "a shrewd yet compassionate observer of aberrant human behavior" (The New York Times) who made his home in the Kent countryside. Across two decades and 15 novels, Thanet became a favorite among fans of the classic English detective story, and there's no better place to meet him than Puppet for a Corpse. This 1983 novel, the third entry in the series, sees Thanet investigating the apparent suicide of a local doctor.
Kurt Wallander series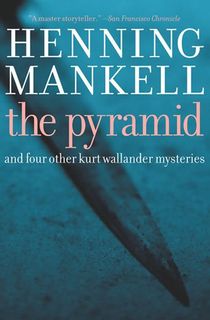 The Pyramid
Swedish writer Henning Mankell's Kurt Wallander "remains one of the most impressive and credible creations of crime fiction today," according to The Guardian. His exploits have been translated to film, as well as the hit BBC series starring Kenneth Branagh and the new Netflix series Young Wallander. In the five stories collected in The Pyramid, Mankell takes readers through the detective's earliest cases, beginning with "Wallander's First Case," which introduces us to the 21-year-old patrolman as he solves his neighbor's murder.
Walking Man series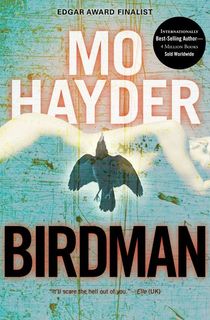 Birdman
Edgar Award winner Mo Hayder first introduced readers to Detective Jack Caffery, lead investigator on London's murder squad, in Birdman. Following this "blood-curdlingly creepy debut" (Publishers Weekly), Caffery went on to star in several more books in what Hayder came to call her "Walking Man" series. Birdman is a good introduction to the character and to Hayder's grisly themes, as Caffery investigates a series of brutal serial murders on the outskirts of London.
Laidlaw Trilogy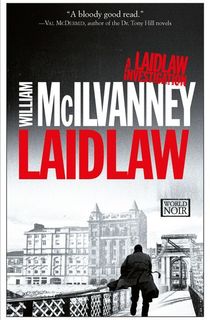 Laidlaw
William McIlvanney introduced readers to his most enduring creation and founded the Tartan Noir movement with his 1977 novel Laidlaw. Released shortly after McIlvanney won the Whitbread Book Award for Docherty, Laidlaw follows the eponymous detective into the underworld of 1970s Glasgow, and takes readers along for a descent into darkness they won't soon forget.
To Die series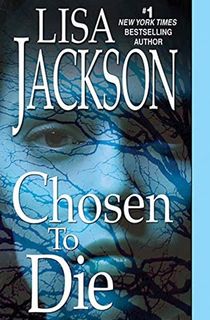 Chosen to Die
Lisa Jackson is the bestselling author of more than 75 romance and romantic suspense novels, and her To Die series is one of her most popular. Following detectives Selena Alvarez and Regan Pescoli, first introduced in Left to Die, Chosen to Die places the two women in the midst of one of their most harrowing cases. Pescoli is abducted by the very killer that they are trying to bring down, and Alvarez will have to save her partner before time runs out…
Easy Rawlins series
Devil in a Blue Dress
Adapted into a 1995 film starring Denzel Washington, Walter Mosley's 1990 crime novel introduced readers to Ezekiel "Easy" Rawlins, a World War II veteran and day laborer who moonlights as a detective in Los Angeles. Since then, Mosley has written more than a dozen Easy Rawlins mysteries, but this is where it all got started.
Related: Trouble Is What I Do: 11 Best Walter Mosley Books
Dublin Murder Squad series
In the Woods
This Edgar Award-winning novel kicks off the Dublin Murder Squad series with a bang, as detectives Rob Ryan and Cassie Maddox try to solve the murder of a 12-year-old girl—a curious case that may have connections to Ryan's own past. This bestselling series spawned an additional five books and, with a new standalone novel from Tana French coming out this year, there's no better time to meet the Squad.
Department Q series
The Keeper of Lost Causes
Adept at both nonfiction and fiction writing, Danish author Jussi Adler-Olsen published the first entry in his international bestselling Department Q series in 2007, with the English translation becoming available in 2011. The series follows Carl Mørck, formerly one of Denmark's best homicide detectives, now relegated to looking through a stack of cold cases after his involvement in an incident that led to the deaths of two fellow cops. The Department Q series has become an international sensation in the years since.
IQ series
IQ
IQ is an amateur sleuth whose unassuming exterior hides a blistering intellect, which he uses to solve crimes that the police can't—or won't—involve themselves in. He helps the residents of one of LA's toughest neighborhoods by charging his clients only what they can afford. Readers met the mysterious charitable figure in this Edgar Award-nominated novel from Joe Ide, the first in an ongoing series, in which IQ investigates a rap mogul whose life may be in danger.